Recipes
Skirt Steak "Frachos"
These French fry nachos are an excellent way to make use of any leftover steak. Grilled skirt steak is a favorite but any steak will work. Served with homemade chimichurri for an Argentinian flair, these are perfect for a late-night snack or for a game day appetizer with a cold beverage. Don't have any leftover steak? Not to worry, there are plenty of steak recipes here. The recipe is terrific with leftover chicken as well.
---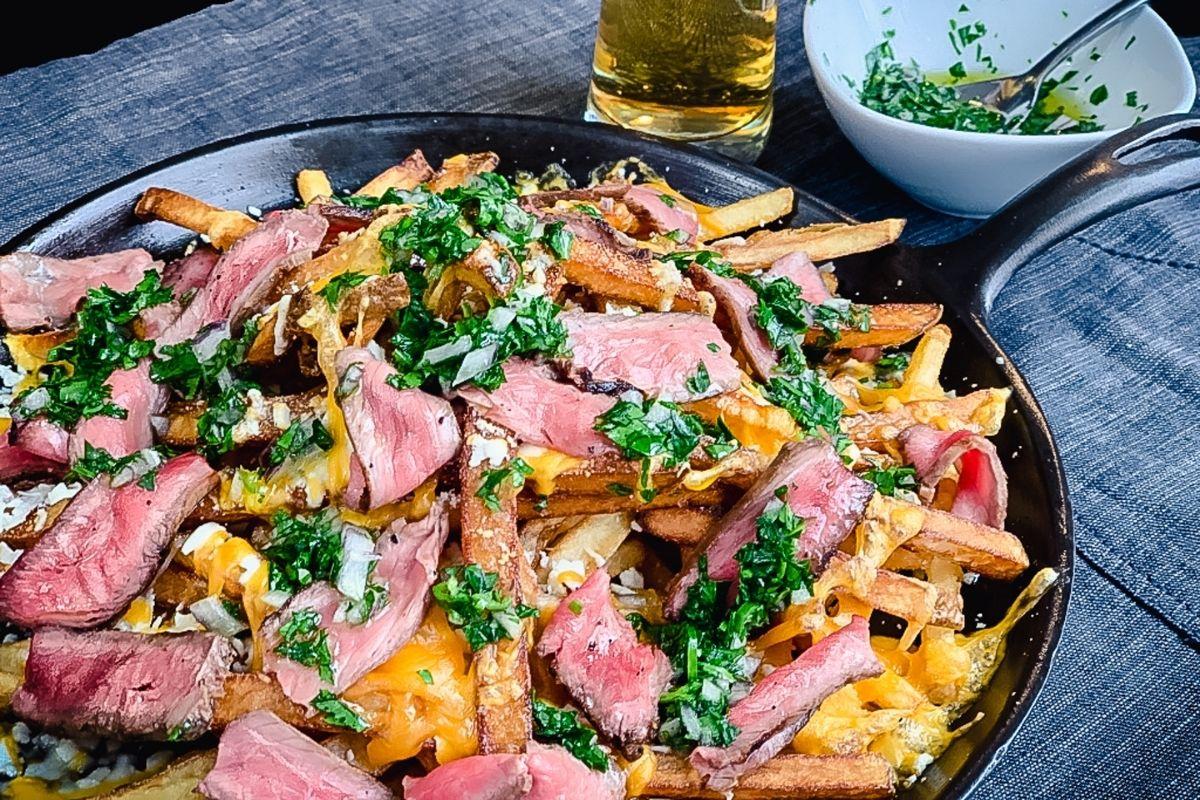 ---
Ingredients
2 cups leftover Grilled Skirt Steak (or other leftover steak or chicken)
2 large Russet potatoes
3 cups peanut oil
¾ cup Cotija cheese, shredded
¾ cup sharp cheddar cheese, shredded
2 teaspoon kosher salt
¼ cup chimichurri
Directions
First, set up your grill for indirect grilling and establish a temperature of 400°F.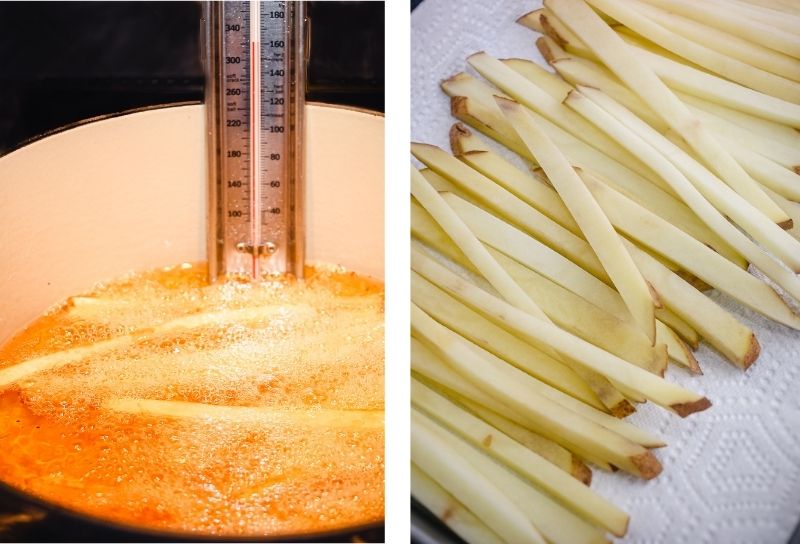 While the grill is preheating, add 3 cups of peanut oil to a Dutch oven and heat oil to 335°F over medium-high heat on the cooktop. While the oil heats, slice cold steak in ⅛ inch think slices, set aside. Then, cut the potatoes into ¼ x ¼ inch fries, rinse them under cold water and pat dry with a paper towel. Divide them into four even groups and drop the first batch into the oil. Cook for two minutes before removing them with a fried food skimmer and placing them on a paper towel-lined cookie sheet to absorb excess oil.
Allow the oil to return to 325°F and place the fries back in the oil for 5 minutes. Remove the fries from the oil and return them to the paper towel-lined cookie sheet, seasoning them with kosher salt immediately after removing them from the oil. Repeat the process with each additional batch of fries.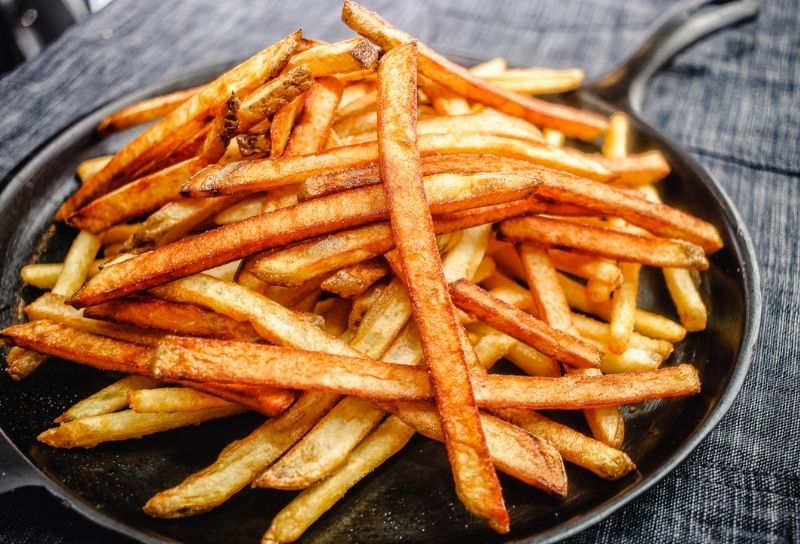 When the fries are all cooked, put them in a cast-iron skillet and top with sliced steak and cheese. Place them on the preheated grill over indirect heat, close the lid and allow to cook for 5 minutes, or until cheese melts.
Remove them from the grill and top with a healthy amount of chimichurri and serve immediately with this pale ale beer cocktail.