Recipes
Simple Tomato Salad
When summer tomatoes are ripe and beautiful, they deserve to have the spotlight all to themselves. Our Simple Tomato Salad features your favorite tomato varieties with a little vinaigrette, some fresh lemon thyme and shallots.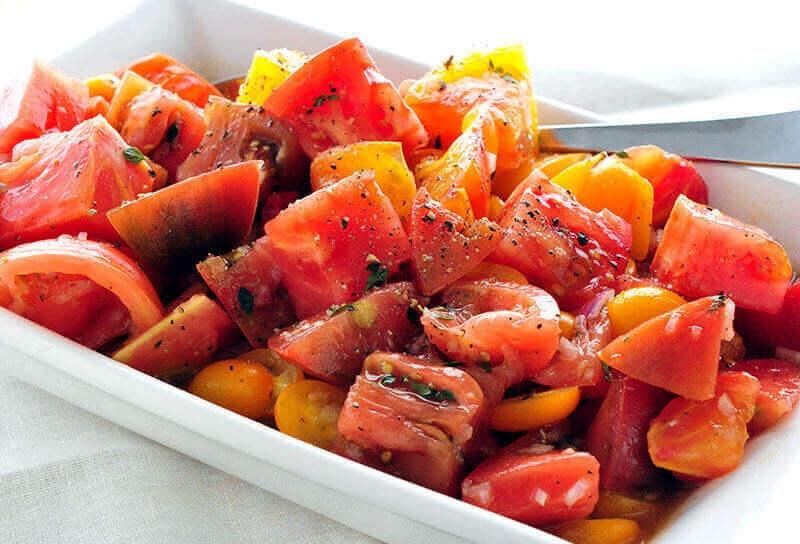 ---
Ingredients
3 pounds of your choice of ripe tomatoes, cut to bite-sized pieces
1/4 cup extra virgin olive oil
2 tablespoons sherry vinegar
1/4 cup minced fresh shallots
2 tablespoons fresh lemon thyme leaves
Flaky sea salt
Coarse-ground black pepper
Directions
Place the tomatoes in a serving vessel. Whisk together the oil and vinegar. Whisk in the shallots. Pour the mixture over the tomatoes. Sprinkle the lemon thyme leaves over the top and season liberally with salt and pepper.