Recipes
Sautéed Rainbow Chard
Rainbow chard is known for its vibrant colors contrasting the bright green leaves. Though it looks like a collard green, it tastes like sweet spinach. This is a fun and delicious side for just about any main course and can be made on the Gas Grill Head using the adjustable heat control knobs, just like a stovetop.
---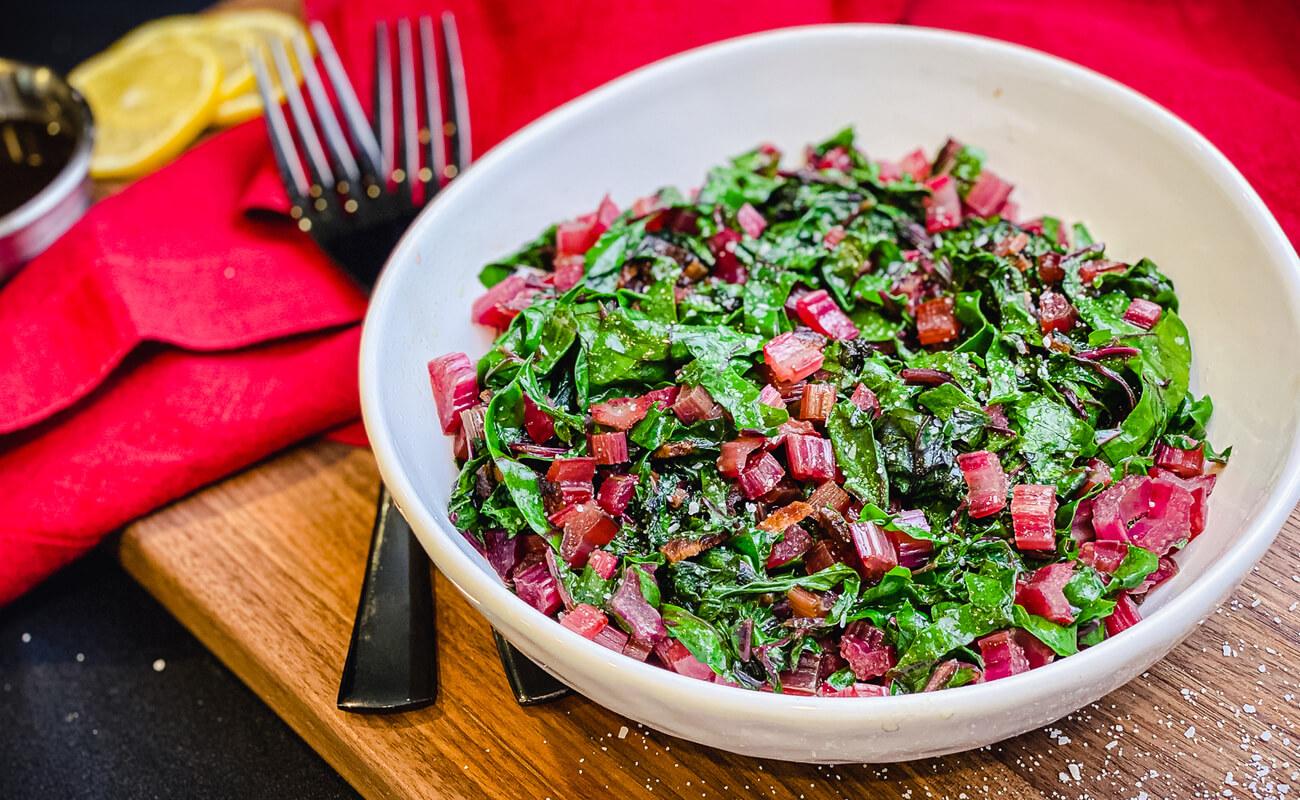 ---
Ingredients
1 bunch rainbow chard (about 2 lbs)
6 strips of bacon, chopped
3 cloves garlic, finely diced
½ teaspoon kosher salt, or to taste
½ teaspoon fresh ground pepper
Directions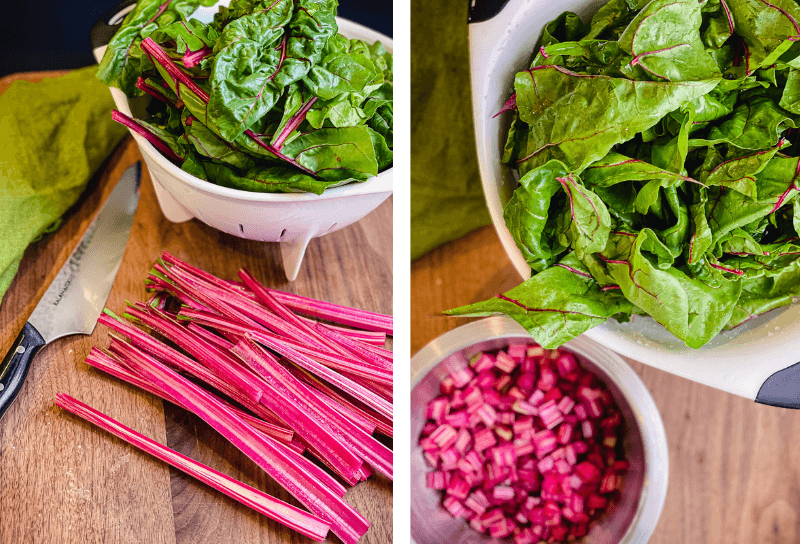 Start by rinsing the chard thoroughly under cold water. Then, pat it dry with a clean towel. Remove the stems from the chard by turning the leaves upside down and slicing the stems out with a sharp knife. Then, cut the stems into ¼" wide pieces and set them aside.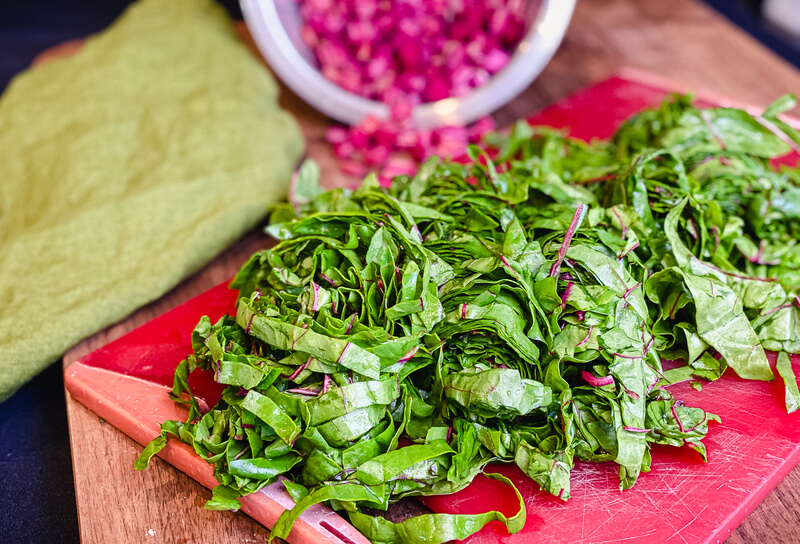 Next, working in batches, roll five to six chard leaves at a time like a cigar. Then chiffonade them and set them aside.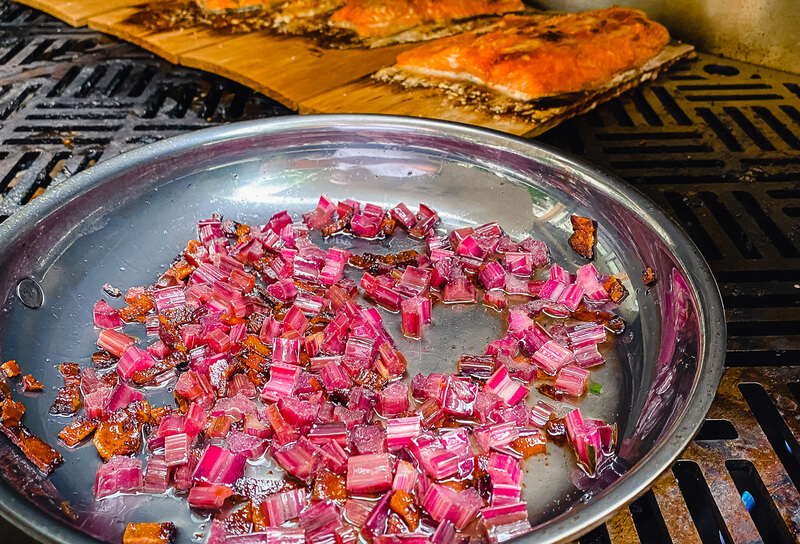 Place a cast iron or stainless steel sauté pan over a burner on high heat. Add the bacon and allow it to fry until it gets slightly crispy and the fat has rendered. Add in the chopped chard pieces to the fat and sautéee them for five minutes.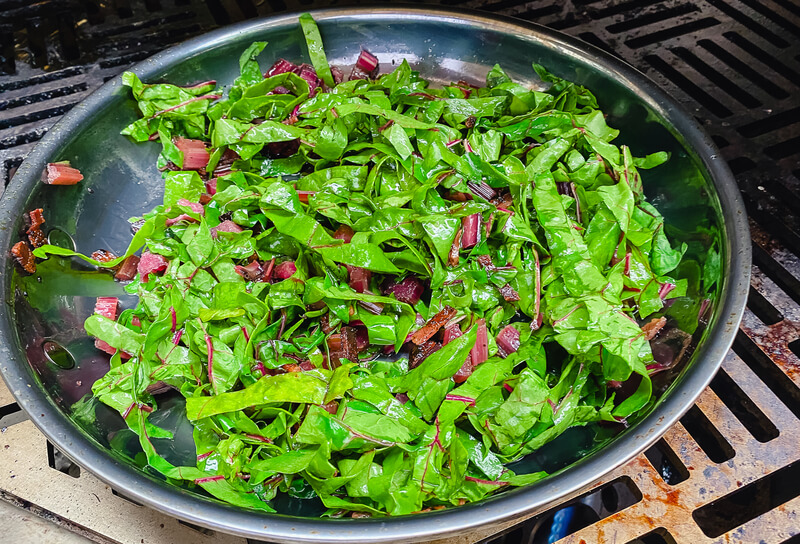 Then, add the garlic and cook until fragrant, stirring often for about three minutes. Add the chard leaves and continue sautéing and mixing for three to five minutes, or until the chard starts to wilt. Season with salt and pepper and serve hot.