Recipes
Sausage Cranberry Stuffing
Stuffing with your Thanksgiving dinner is practically mandatory. This dish can be made entirely on your Hybrid Fire Grill or the Shokunin Kamado, freeing up some much-needed real estate on your indoor range during those large holiday gatherings.
---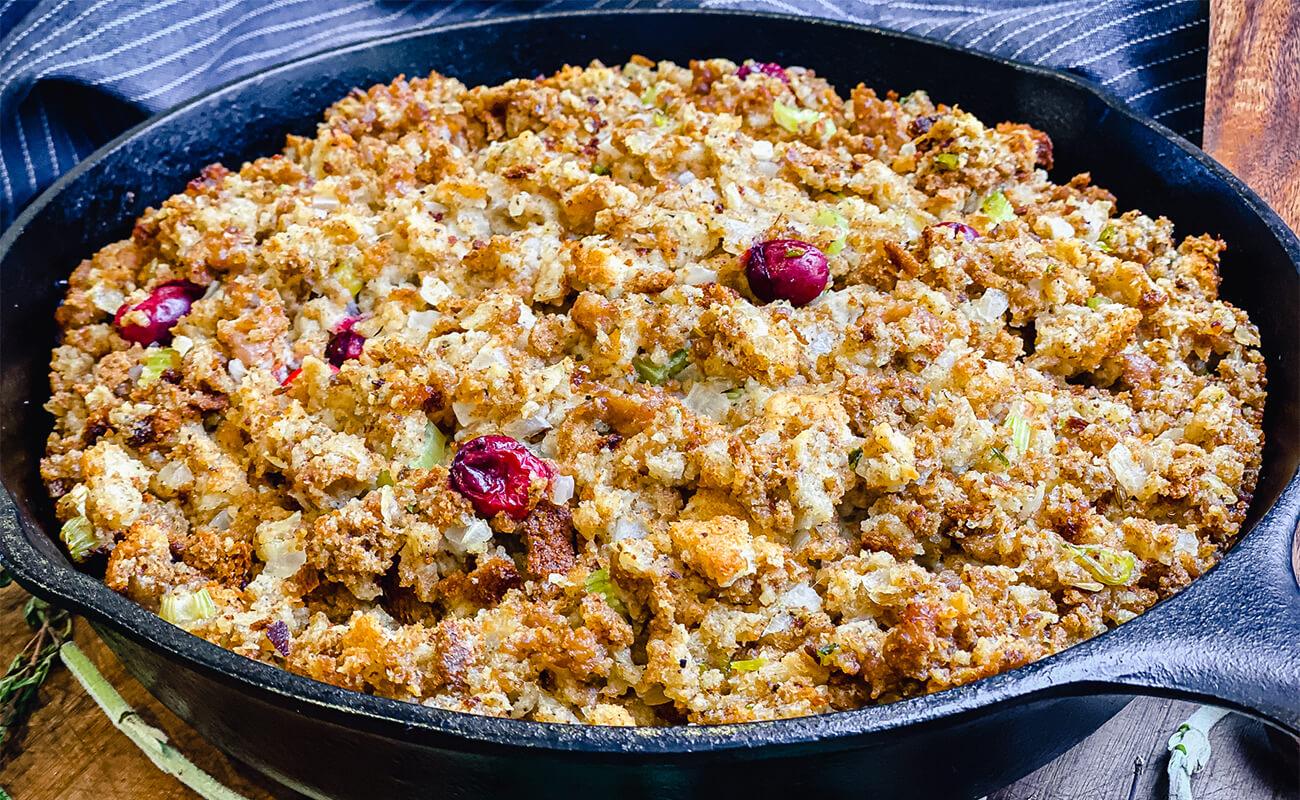 ---
Ingredients
2 cups fresh cranberries
1 cup water
1/2 cup sugar
1 stick butter
3 celery stalks, chopped
1 medium Vidalia onion, diced
2 teaspoons coarse sea salt
1 teaspoon fresh cracked pepper
1 lb breakfast sausage
2 teaspoon fresh sage, finely chopped
1 lb dried bread cubes
1 teaspoon garlic powder
1/2 teaspoon cayenne pepper
3 cups chicken stock
Directions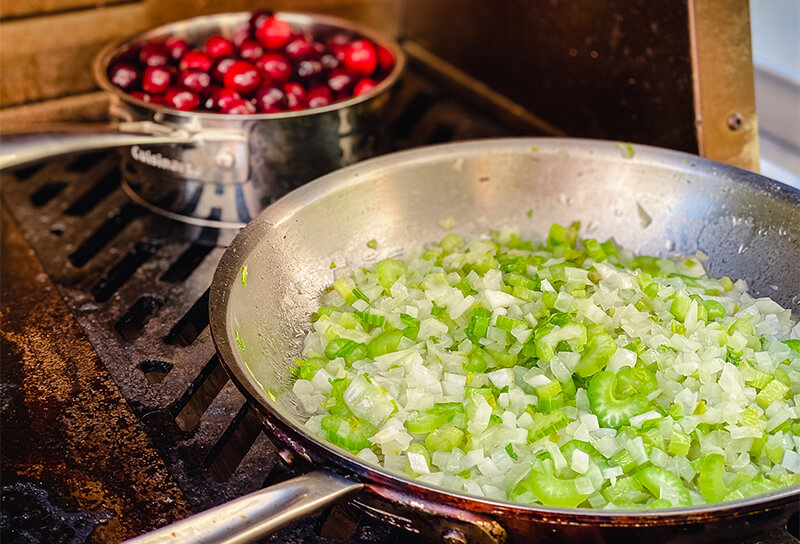 First, light the far left or far right main burner on the Hybrid Fire Grill, or set up your Shokunin for cross flow baking/roasting. Then, add cranberries, water and sugar to a medium-sized saucepan and cook on the cooking grate directly over medium heat till water reduces by half and berries soften and start to split. Set aside. (This part can also be done using a cooktop).

While cranberries are cooking, add one stick of butter to a large skillet, also directly over medium heat. Add the onion and celery to the melted butter and season with salt and pepper. Cook for 5 minutes, keeping the celery and onions a bit crunchy. Then, pour celery and onions into a large bowl and set aside.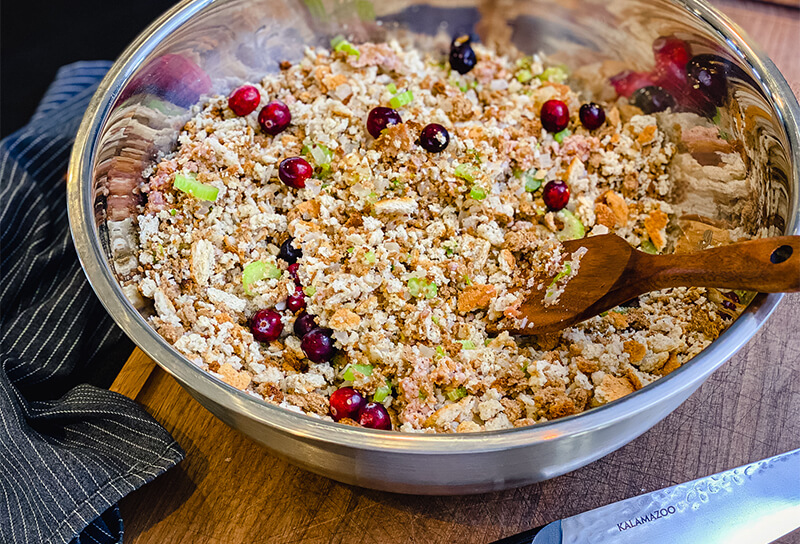 Cook sausage in the same skillet over medium heat. Ensure sausage is finely crumbled before adding it and all drippings to the bowl with celery and onions. Immediately add the sage on top of the sausage to allow it to soak in the sausage drippings. Then, add the bread, cranberries, garlic powder, cayenne and chicken stock to the mixing bowl and lightly fold together. Don't get carried away with the mixing here, as you don't want the bread to become mush.

Add the mixture into a casserole dish or cast iron pan, and cover with lid or aluminum foil.

For the K500, place the covered dish over indirect heat on the opposite side of the active burner. For the K750 or K1000 place the covered dish in the center of the grill and activate both outboard burners. Establish the grill's temperature at 325°F and bake for 30 minutes. If using the K500, rotate the dish 180 degrees after 15 minutes.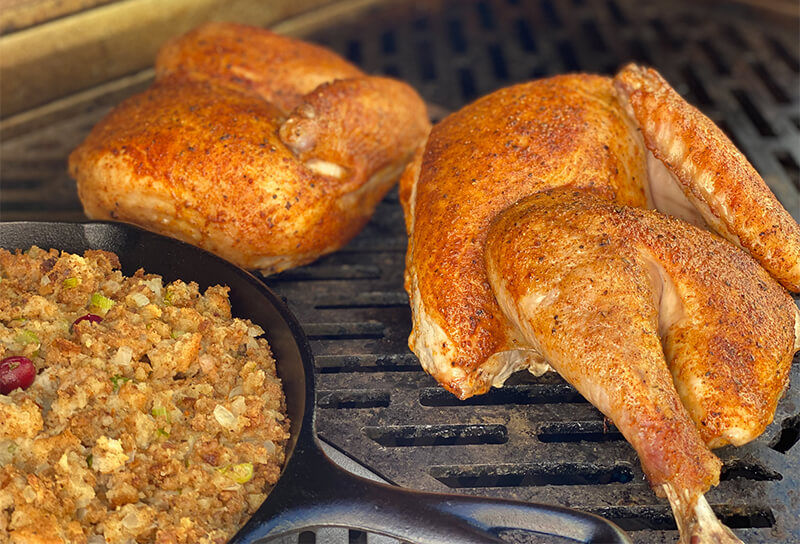 Remove the covering from the dish and continue baking another 10 minutes for a total of 40 minutes.

Garnish with fresh sage (optional) and serve.