Recipes
Roasted Celery Root
Celery root is one of the best-kept secrets in the produce department at the grocery store. Its flavor is a cross between a sweet vidalia onion, celery, and parsley. Seasoned right and charcoal-roasted on the Hybrid Fire Grill or the Shokunin Kamado, this is sure to be a fan favorite.
---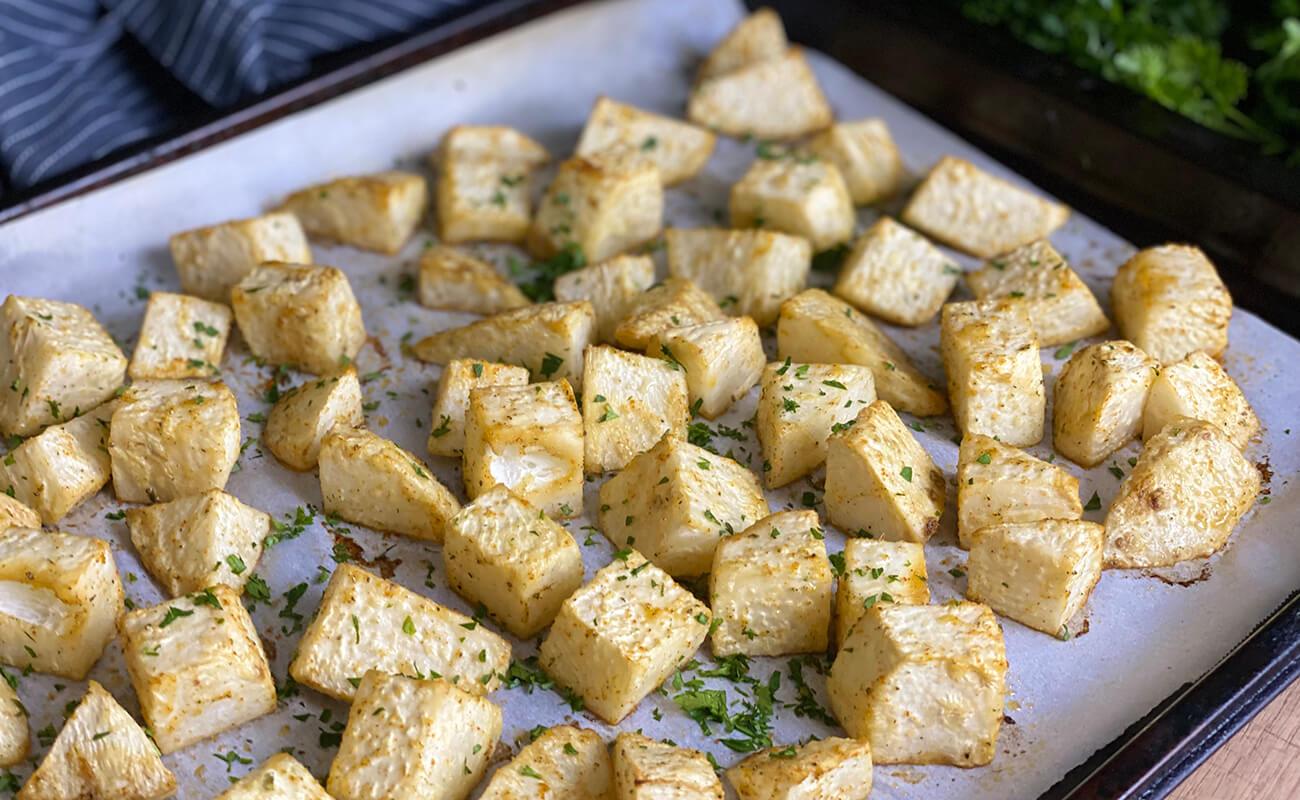 ---
Ingredients
3-4 celery roots
2 tablespoons olive oil
2 teaspoons rosemary salt
1 teaspoon onion powder
1 teaspoon fresh ground pepper
½ teaspoon cayenne pepper
1 tablespoon finely chopped fresh parsley
Directions
For the Hybrid Fire Grill
Start by filling the outermost charcoal channels halfway with lump charcoal. If you're using the K500, fill completely only the far left or far right channel with charcoal. Then light the main burner(s) under the charcoal, and set to high until the charcoal is ignited. Once the charcoal is ashed over, leave the ignition burner on high and adjust the main burner(s) in order to maintain 425°F temperature in the grill.

Note: You can make this recipe using only gas and no charcoal but you'll miss out on an opportunity to add that mild charcoal flavor.

For the Shokunin Kamado
Set up for cross draft roasting at 425°F, outlined in the guide here.

While the grill is preheating, cut the root ball off of the celery stalk with a sharp knife. Then, using the knife, shave off just a thin layer on the outside of the root ball to expose a fresh root all around. Slice the root ball into roughly 1.5 inch squares.

Tip: Don't let the stalks go to waste. They are excellent for making a variety of homemade stocks.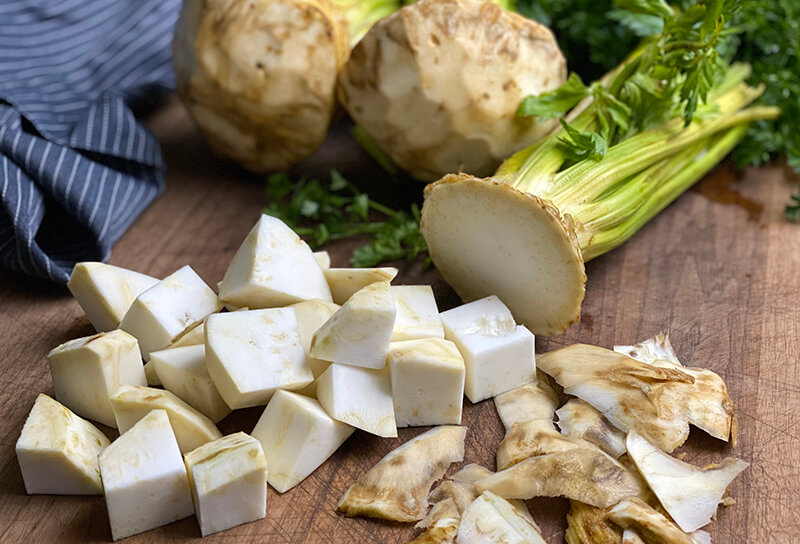 Put the root squares in a medium sized mixing bowl, and drizzle with the olive oil. Toss the root squares to evenly coat with oil. Then season with remaining ingredients, except the parsley. Toss again to evenly coat the root squares and place them in a single layer on a parchment paper lined sheet pan.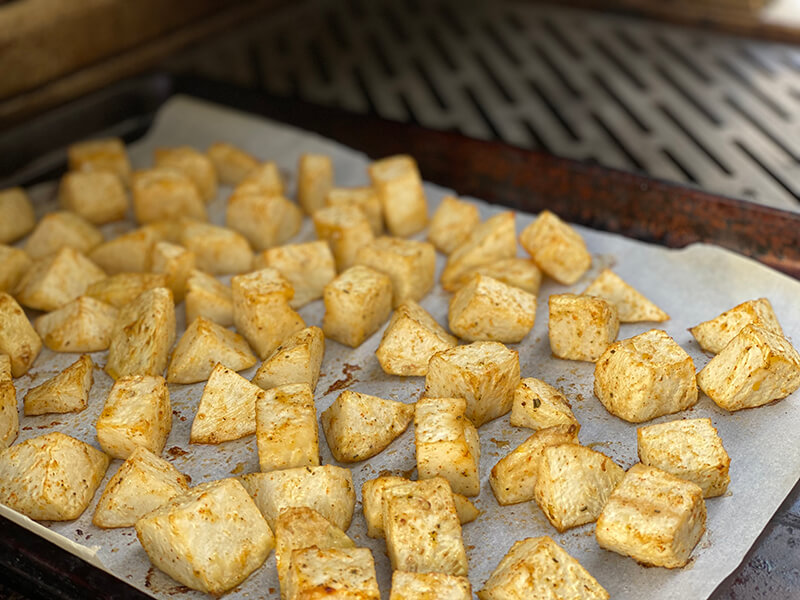 Place the pan on the grill over indirect heat. Close the lid and allow them to roast for 22-25 minutes, till fork tender. Don't overcook them or they will get mushy. Remove them from the grill, sprinkle the fresh parsley over the top and serve hot.