Recipes
Oven-roasted Tomato Sauce for Pizzas
This thickened tomato and garlic sauce takes on a roasted, almost smoky flavor from the high heat of the pizza oven. To make the sauce on a cooktop you can simply reduce it in a pan, just note that you won't achieve the same roasted flavor.
Serves Yields 10 to 14 ounces sauce, enough for 5 to 7 10-inch pizzas
---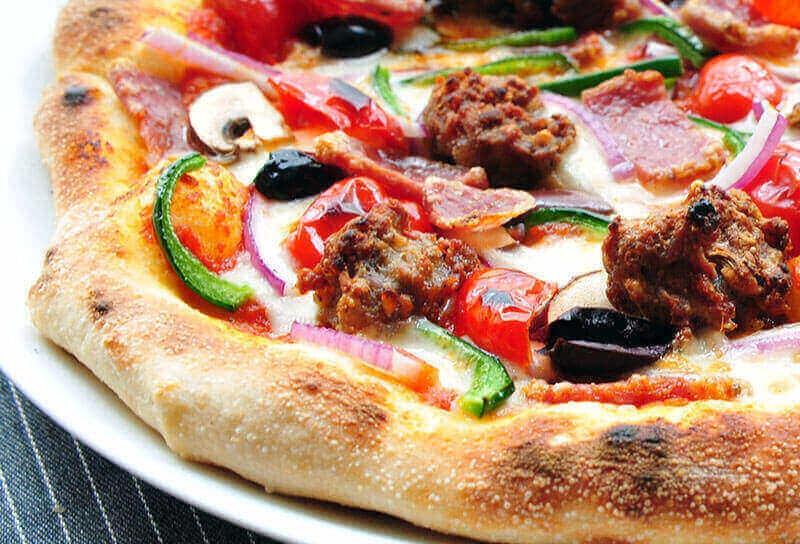 ---
Ingredients
1 28 ounce can of whole, peeled tomatoes, preferably San Marzano tomatoes, and preferably without basil
1 1/2 teaspoons kosher salt
¼ cup extra virgin olive oil
8 whole cloves garlic, peeled and lightly smashed
Directions
Combine the canned tomatoes with their juices in a blender along with the salt. Blend until the tomatoes are broken down but not completely smooth. The preferred texture is similar to that of apple sauce, but not quite so thick.
Combine the olive oil and garlic in a cast-iron vessel large enough to hold the initial volume of sauce. I use a small Dutch oven without the lid. Place the vessel in the pizza oven and cook, uncovered, until the garlic is browned, about 12 minutes. Carefully pour in the tomato sauce and return to the oven. Roast an additional 15 to 20 minutes, stirring once or twice.
The garlic will be completely black in the end, and the sauce will ideally have a browned skin on top. Stir the skin into the sauce. When using on pizzas, allow the olive oil to separate a bit from the tomato sauce. Avoid the olive oil and garlic cloves when spooning or ladling the sauce from the vessel.