Recipes
Oven-Roasted Butterflied Chicken
Roasted chicken is a simple way to make an incredible meal for a large group. Brining the chicken prior to roasting it not only infuses flavor, but also keeps it incredibly moist. The cooking experience is made even more special by watching the chicken roast and the flames dance in the Artisan Fire Pizza Oven, which cooks much more than just pizza.
---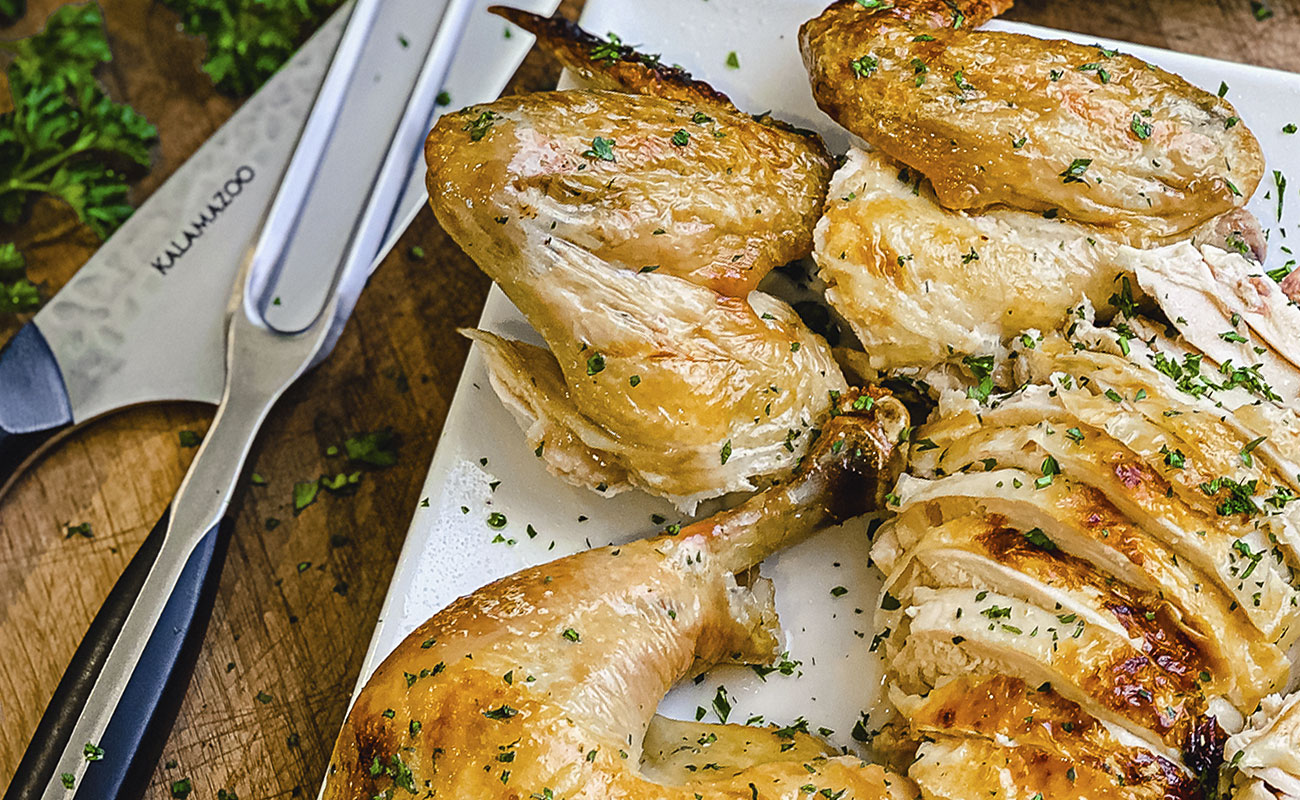 ---
Ingredients
1 4 pound whole chicken, giblets and neck removed from cavity
2 tablespoons olive oil
For the brine
6 quarts water
1 cup kosher salt
1/2 cup brown sugar
8 garlic cloves, crushed and roughly chopped
1 tablespoon black peppercorns
1 cinnamon stick
2-1/2 tablespoons Aleppo pepper
1 tablespoon smoked paprika
Directions
Start by bringing one quart of water to a boil in a large saucepan over high heat on the cooktop. Add the remaining brine ingredients to the boiling water and whisk until the salt and sugar have melted.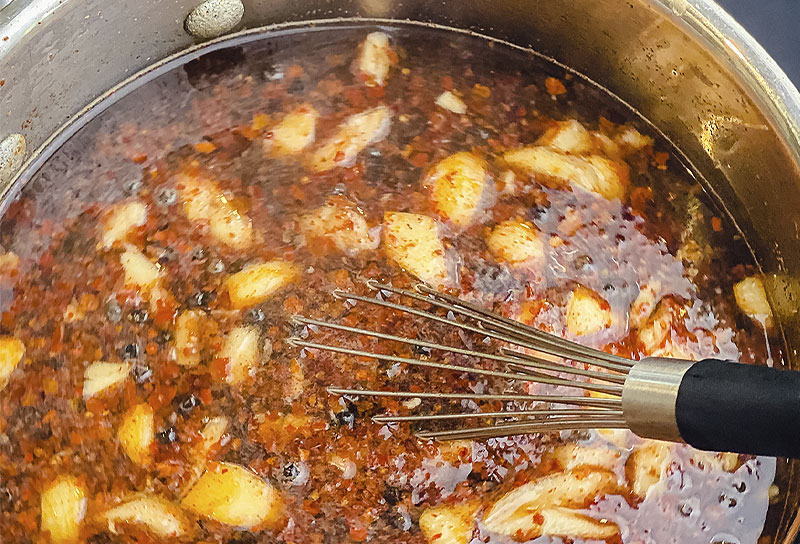 Remove the brine from the heat, and add it to a large container containing four quarts of ice water. Stir in the brine until the ice melts, then add the chicken to the brine, being sure it's completely submerged. Move the container to the refrigerator and allow the chicken to brine for six hours, or overnight if possible.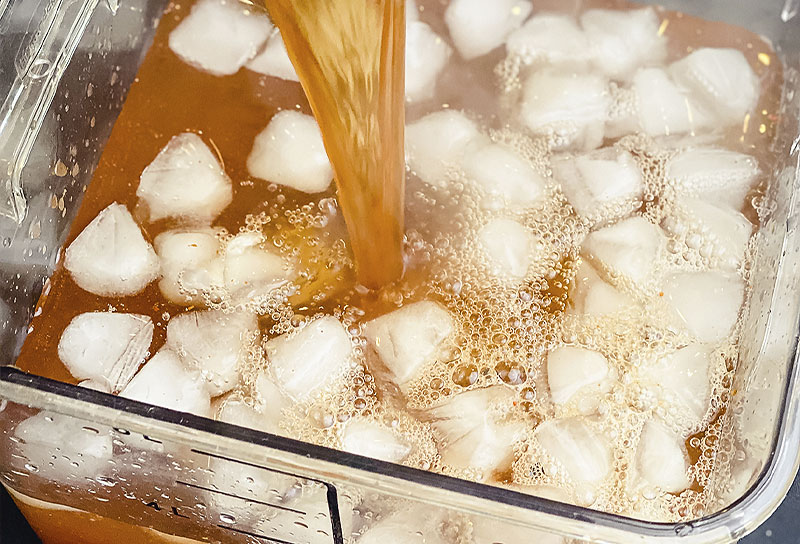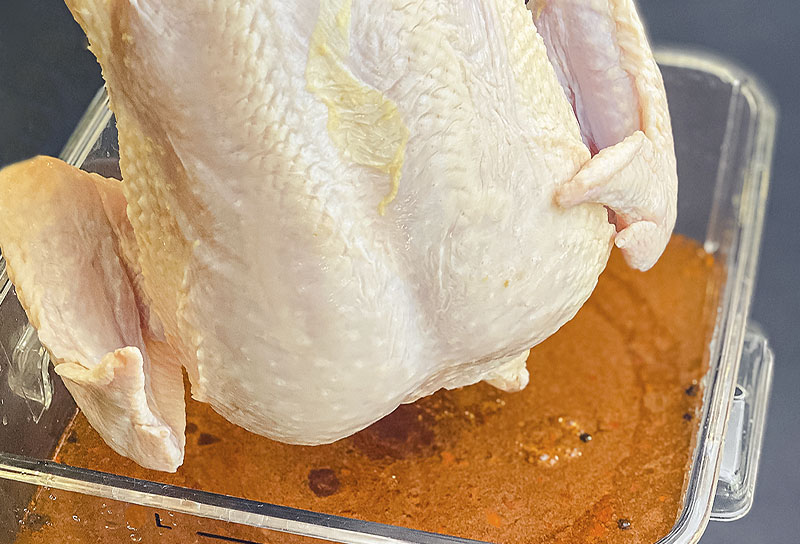 Light the Artisan Fire Pizza Oven, setting the bottom burner to high, and the back burner to low. (This will maintain an oven temperature of about 325°F.) While the oven is preheating, remove the chicken from the brine, pat it dry with paper towels and remove the spine of the chicken to butterfly it.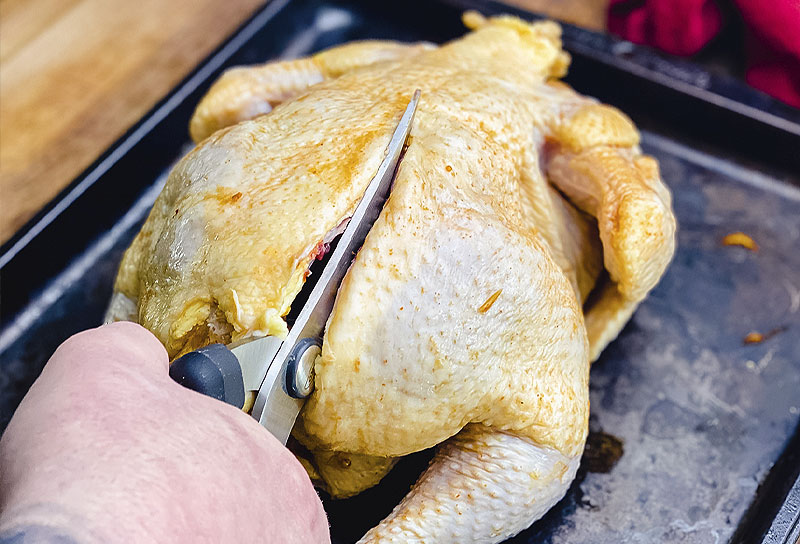 Spray a wire cooking rack with a light coat of nonstick cooking spray, then place the rack in a large cast iron skillet or raised edge baking sheet. Place the butterflied chicken on the cooling rack, and lightly coat the skin with olive oil.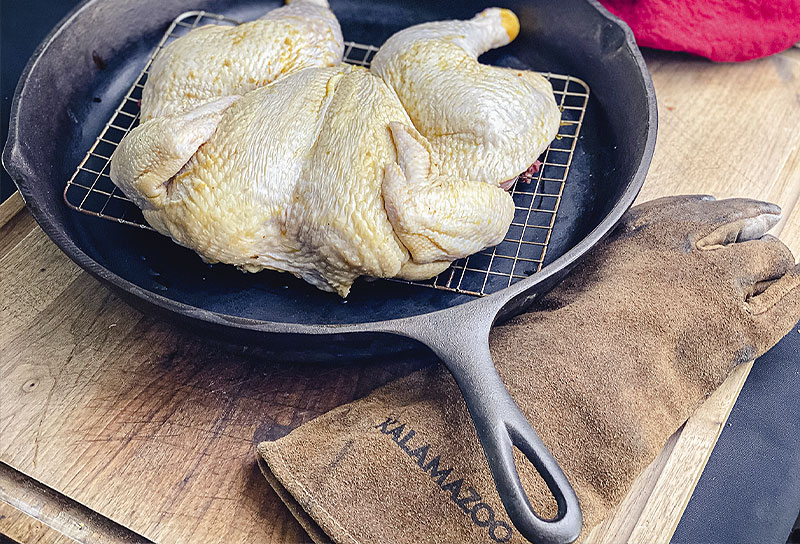 Place the chicken in the preheated oven, with the legs towards the back of the oven. Allow the chicken to roast for about 35 minutes, turning the chicken 180° every seven minutes, using heat resistant gloves to rotate the pan.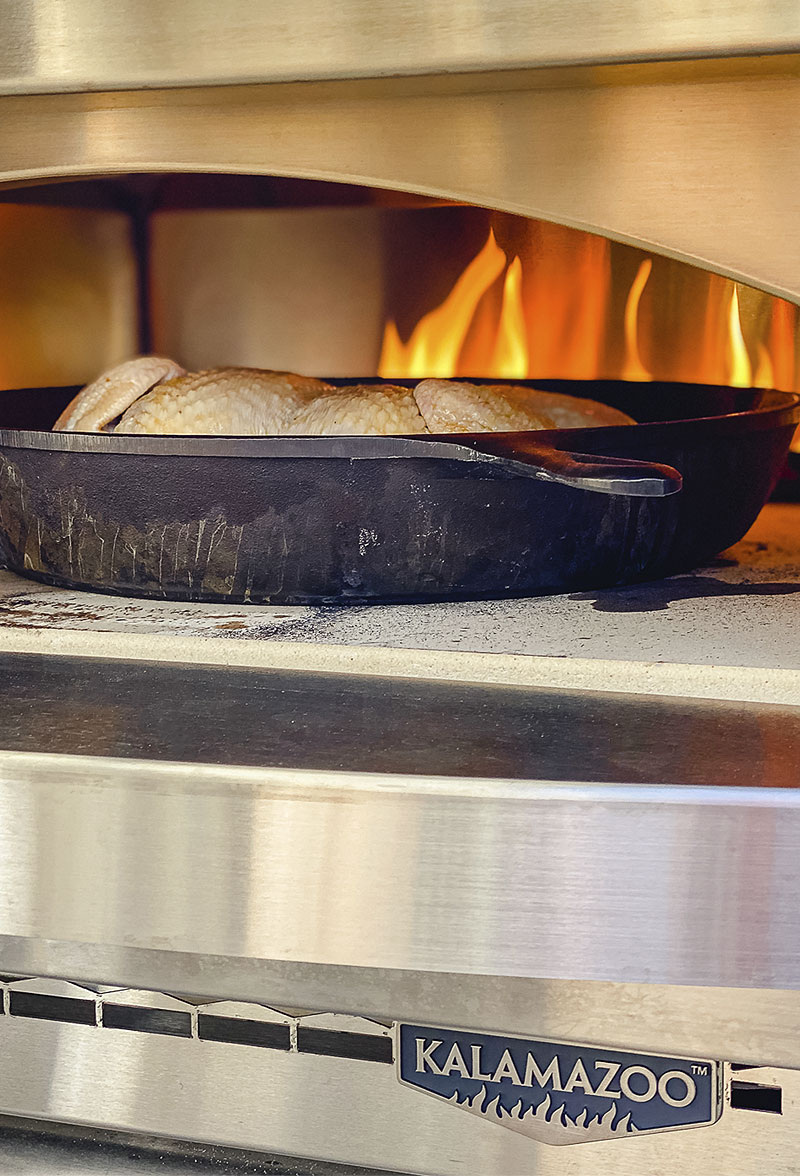 Taking extra precaution of the pan temperature, remove the chicken from the oven when the internal temperature in the thigh reaches 160°F.
Cover the chicken with foil and allow it to rest for ten minutes. Carry-over cooking will bring the chicken to 165° - 170°F.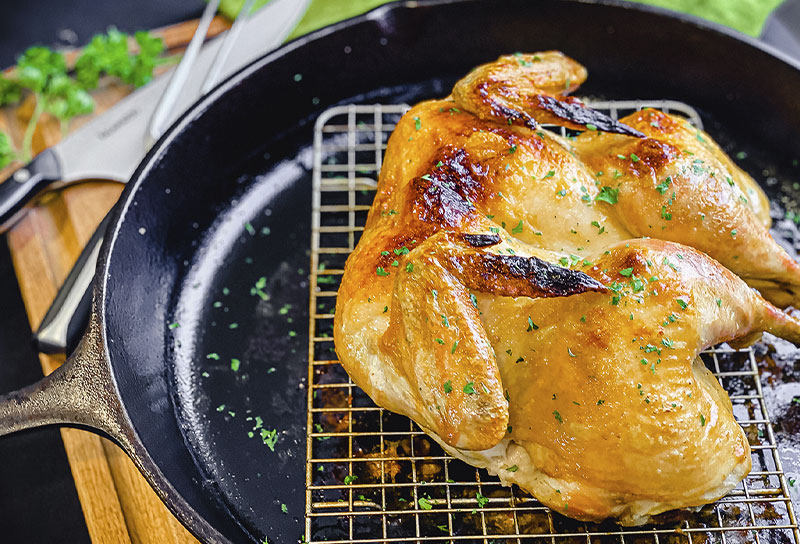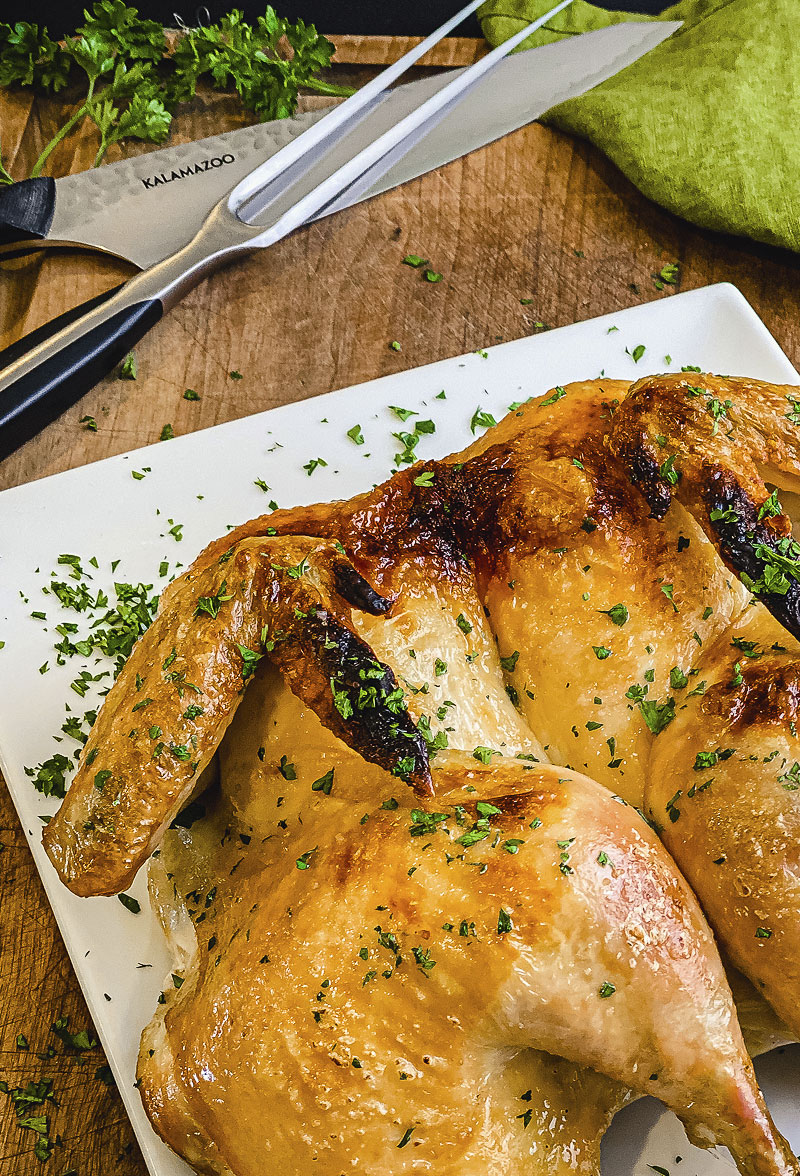 Using a sharp carving knife, carve the chicken and serve.