Recipes
Marinated Grilled Venison Steak
Grilling venison is an excellent way to prepare an elevated dinner in a hurry. These venison steaks grill quickly, making them ideal for a busy weeknight or your next dinner party. The marinade infuses an incredible depth of flavor and keeps this very lean meat juicy. They can be grilled on the Shokunin, Hybrid Fire Grill, or Gas Grill Head and pair well with a number of grilled side dishes.
---
---
Ingredients
6-8 venison steaks, 1 inch thick
1/2 cup blue cheese (optional)
1 tablespoon kosher salt
For the Marinade
1 cup extra virgin olive oil
1/2 cup soy sauce
1/4 cup Worcestershire sauce
1 tablespoon fresh lemon juice
1 small Fresno chili, sliced
2 cloves garlic, peeled and crushed
2 tablespoons parsley, roughly chopped
2 teaspoons smoked paprika
1 teaspoon red pepper flakes
Directions
Start by whisking all the marinade ingredients together in a medium sized mixing bowl. Then, place the steaks in a sealable plastic bag and add the marinade. Remove as much air as possible from the bag and seal it. Massage the marinade into the steaks, place the bag on a plate and allow them to marinate in the refrigerator for at least 30 minutes, but 2-3 hours if possible.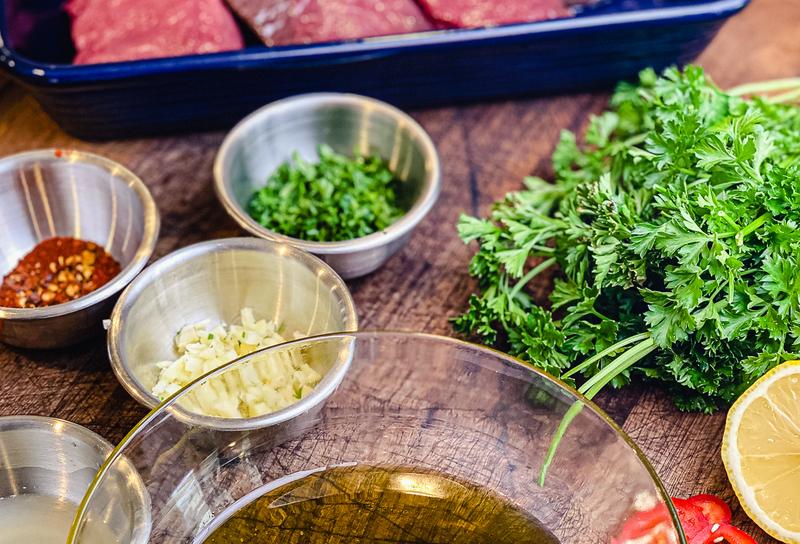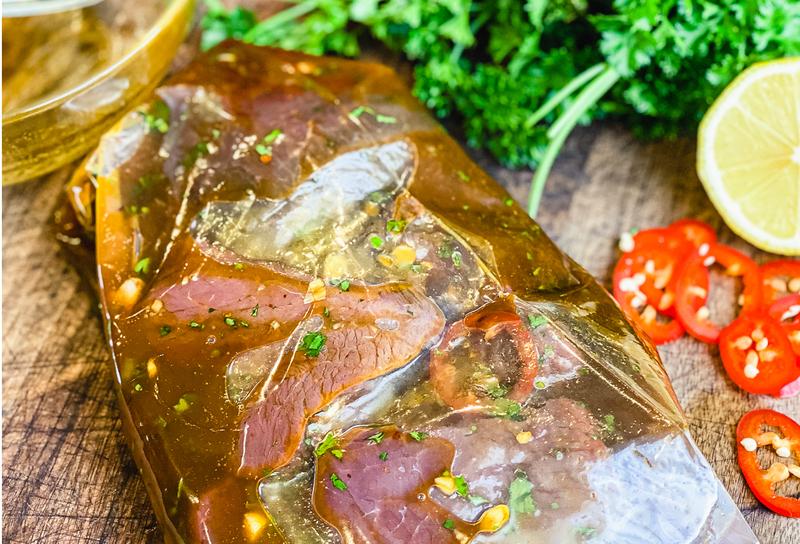 Then, light your grill and set up for direct high heat cooking. While the grill is preheating, remove the steaks from the bag, and discard any remaining marinade. Pat the steaks dry with a paper towel before placing them on the grill over direct heat. Grill them for a total of 6 minutes; flipping every 30 seconds until internal temperature is roughly 125°F.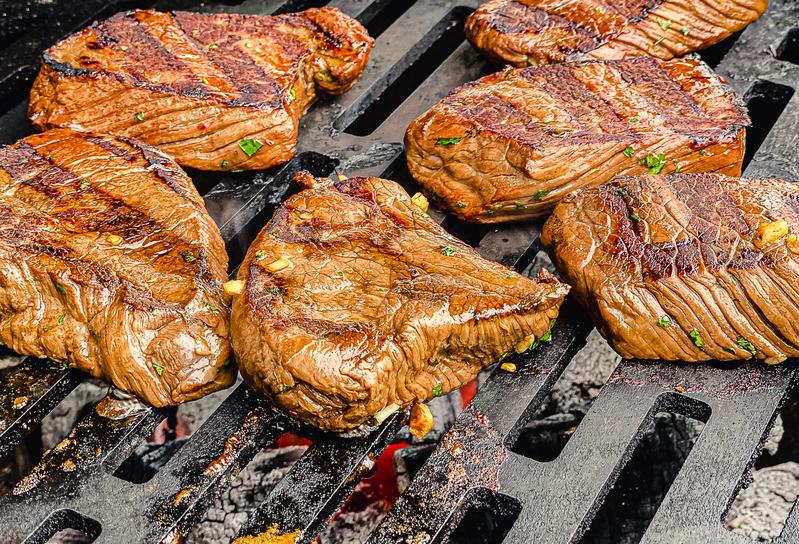 Remove the steaks from the grill. Top them with the optional blue cheese and tent with foil, allowing them to rest for five minutes before slicing. Season with a pinch of kosher salt and serve hot with this grilled rapini.