Recipes
Maple Bourbon Glazed Double Smoked Ham
This is an easier recipe for a large group, mainly because the ham is already cooked and spiral cut when you buy it. They generally come with a pre-made glaze that you can toss out because the maple bourbon glaze is better than anything you can buy in the store.

This is called a "double smoked" ham because we're incorporating additional smoke and flavor over the period it takes for the ham to warm up.
---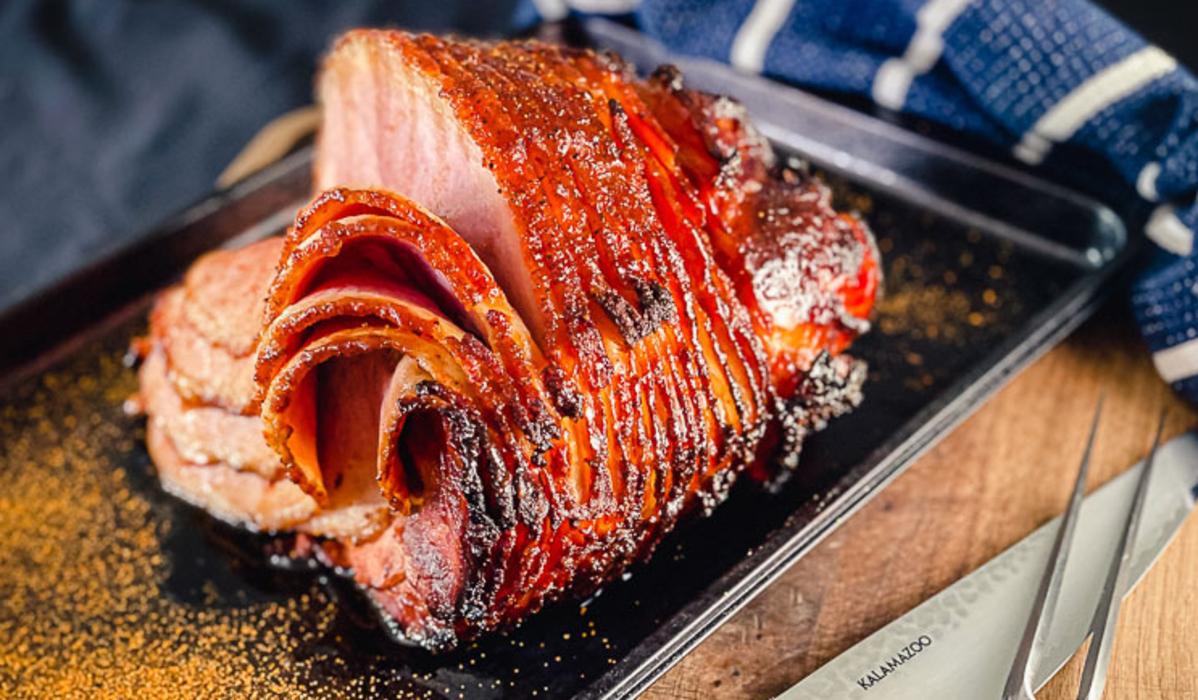 ---
Ingredients
1 10-12 pound spiral cut smoked ham
3 tablespoons dijon mustard
3 tablespoons basic barbecue rub
For the Glaze
½ cup bourbon
½ cup pure maple syrup
½ cup ketchup
½ cup apple jelly
¼ cup light brown sugar
1 tablespoon basic barbecue rub
½ teaspoon cayenne pepper
Directions
Start by setting up the Shokunin Kamado for low and slow cooking. Follow the easy steps in our guide about Shokunin low and slow style cooking and adjust your vents to achieve 250°F cooking temperature. For ham, I recommend using a combination of pecan and cherry hardwood. Maple is also great with ham, so use what you like best.

OR

Light the Hybrid Fire Grill and establish the temperature at 250°F. For the K500, light either the left or right burner. For the K750 or K1000, light both outermost burners. Open the charcoal drawer and add one hardwood chunk to each channel over an active burner.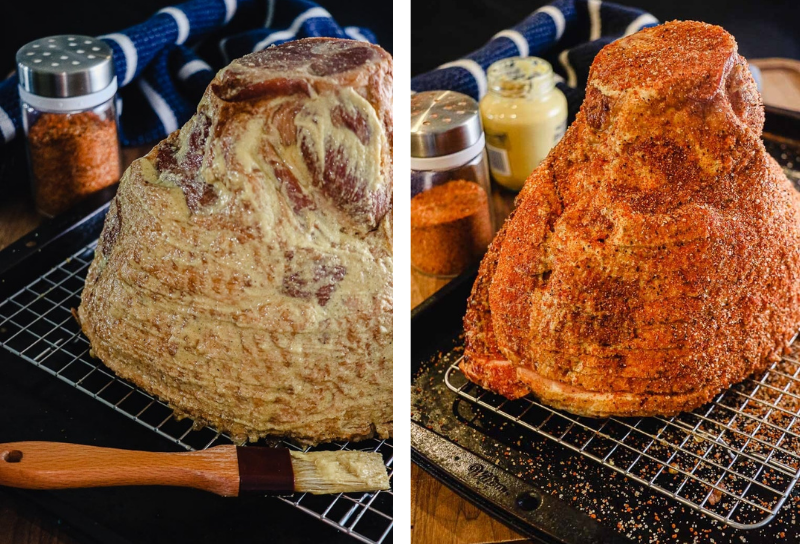 While the grill is preheating, open the ham and lightly and evenly coat it with dijon mustard. Then, evenly season the ham with the rub. Place the ham on a small cooling rack for ease of transport, and then place it on the grill over indirect heat.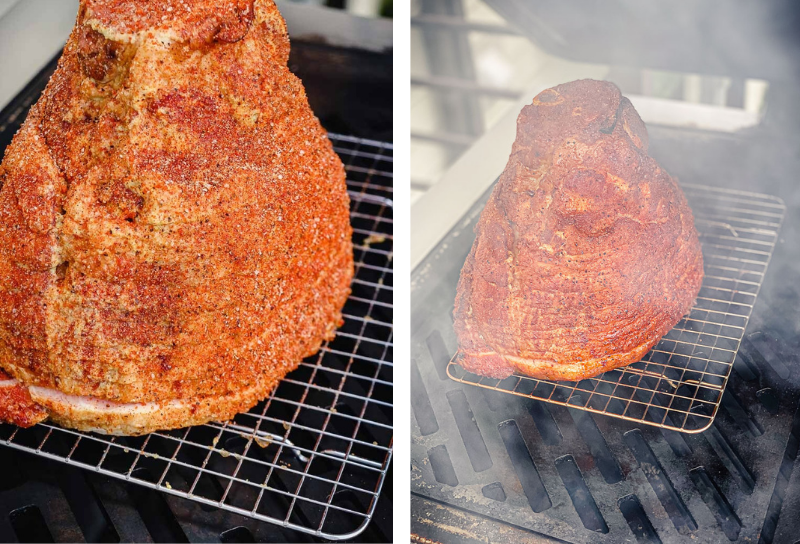 Close the lid and allow the ham to smoke for two and a half hours, or until the internal temperature reaches 130°F.

While the ham is smoking, make the glaze by adding all ingredients to a medium-sized saucepan and bring them to a low boil over medium heat on a cooktop. Whisk the ingredients until the glaze is smooth. Reduce the heat to low, and simmer for 25 minutes. Then, remove the glaze from the heat and set it aside, allowing it to thicken slightly.

When the ham reaches 130°F, transfer it from the cooling rack to a foil-lined, raised edge baking sheet.

Tip: The foil makes the clean-up easier as the glaze will get sticky.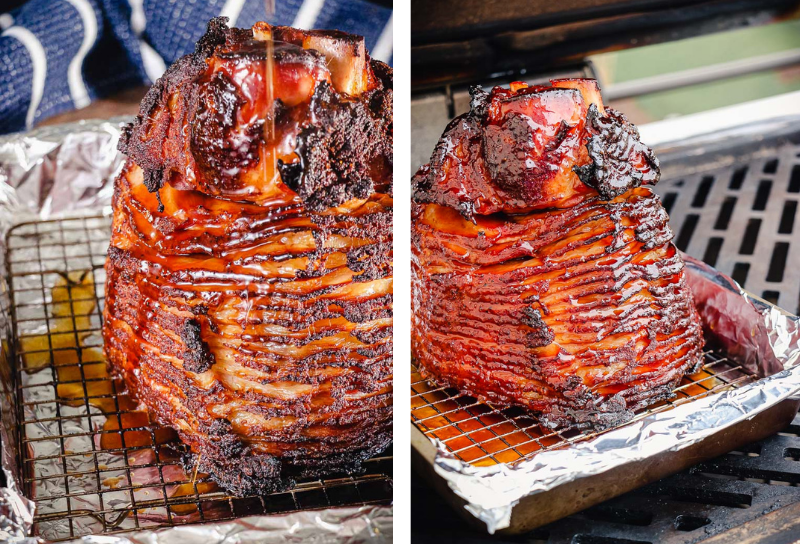 Then, glaze the ham completely, and place it back on the grill over indirect heat for an additional 30 minutes. This will allow the glaze to get tacky and slightly caramelize.

Remove the ham from the grill, slice and serve hot.