Recipes
Jalapeno Lemonade
This seemingly unnatural concoction makes complete sense once you taste it. The combination of sweet, sour and hot stimulates all of your taste buds… and don't worry, it isn't very spicy at all. This is the perfect refreshing drink for a hot summer day.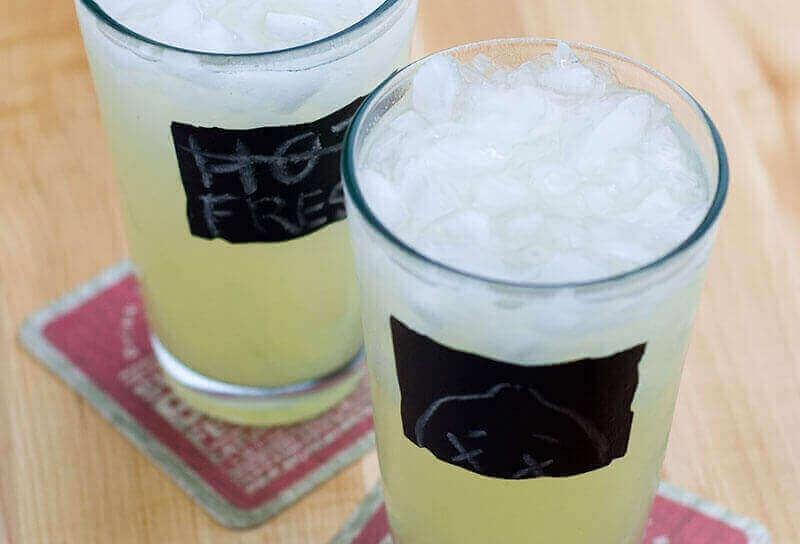 ---
Ingredients
6 cups filtered water
3 cups superfine sugar
3 cups freshly-squeezed lemon juice (typically requires between 15 and 20 lemons)
4 jalapenos
Directions
Make a simple syrup by combining the sugar with 3 cups of the water in a sauce pan. Bring to a boil, stir, remove from heat and then cover and chill.
Wash, stem and slice the jalapenos.
Place the jalapenos, seeds and all, in the lemon juice. Leave them there, stirring occasionally, for 10 minutes. Taste test the infusion for the right level of heat, remembering the sweetness of the simple syrup will balance the spiciness of the infusion once it is added. If it needs more kick, leave the jalapenos in the lemon juice for another 5 minutes. Strain the infusion through a mesh strainer and discard the jalapenos.
Combine the lemon juice with about 2 1/2 cups of the simple syrup and the remaining 3 cups of water. Taste test for sweetness and adjust with more simple syrup as needed. Cover and refrigerate. Serve cold over ice. The lemonade will stay fresh for at least 24 hours, but it never seems to last that long.