Recipes
Honey Sriracha Ginger Sauce
This sweet and mildly spicy sauce comes together quickly in a small saucepan over medium heat on a stove or cooktop. It makes an excellent glaze for planked salmon, pork and even chicken.
---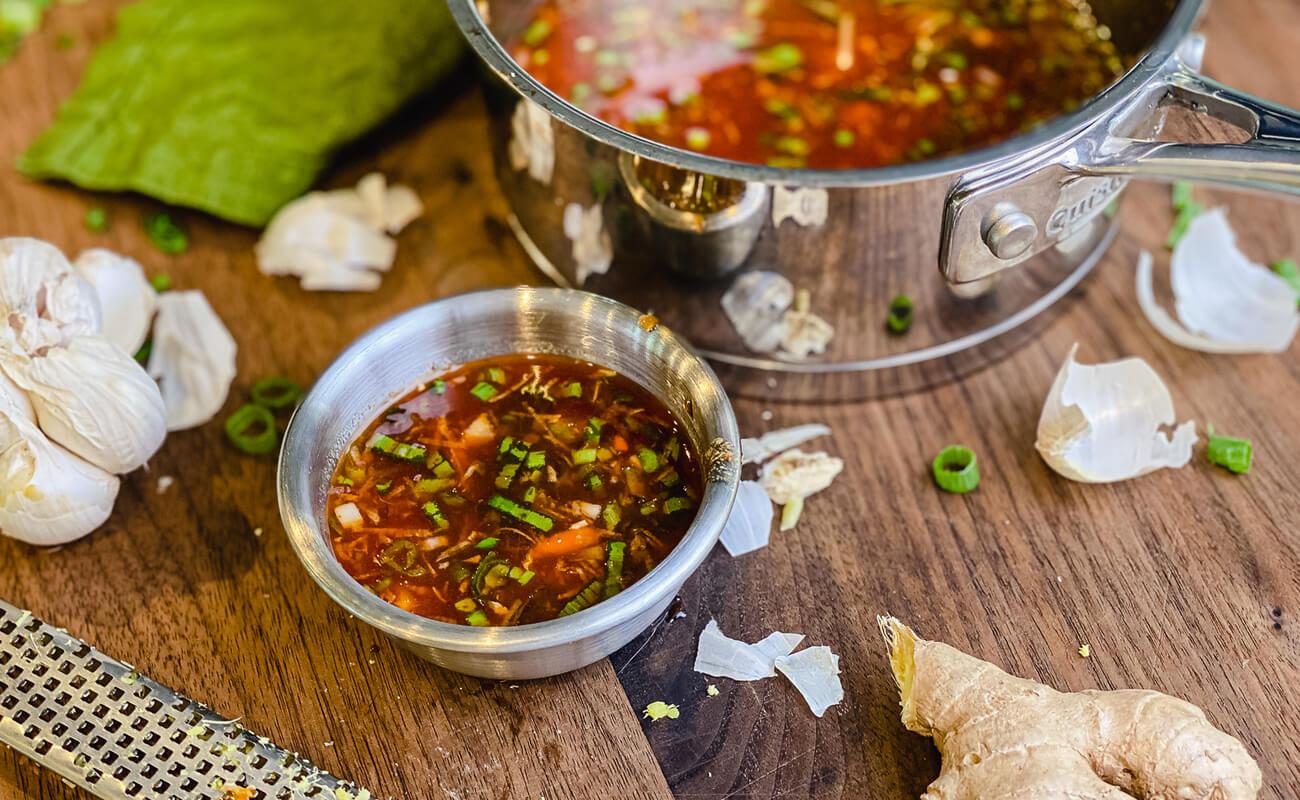 ---
Ingredients
½ cup honey
2 tablespoon Sriracha sauce, (more or less to heat preference)
3 tablespoon tamari
3 tablespoon green onions, finely chopped
2 tablespoon rice vinegar
2 tablespoon garlic, grated
2 tablespoon ginger, grated
Directions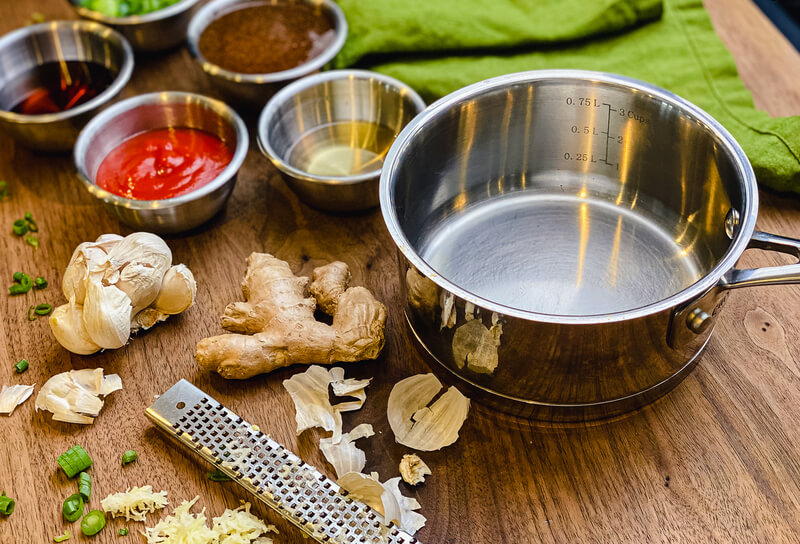 Start by grating the ginger and garlic over a microplane. Grinding them finely allows more flavor to infuse into the sauce than simply chopping them. Then, place all ingredients into a small saucepan over medium heat.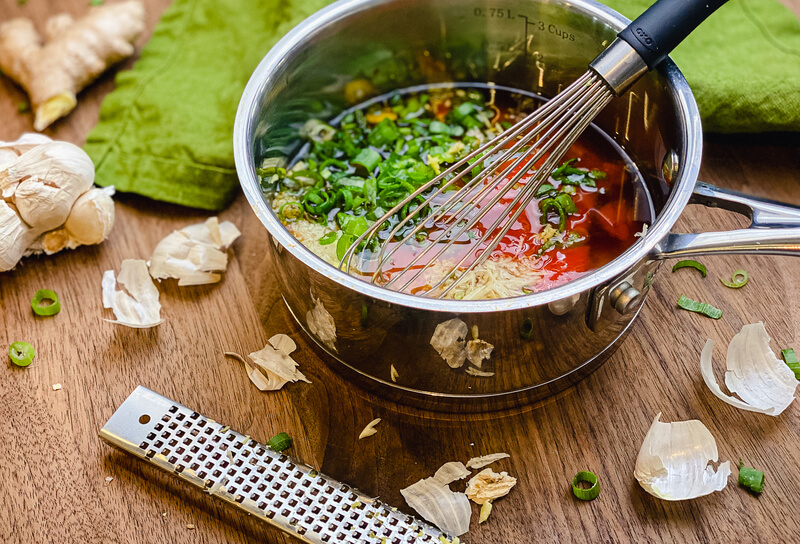 Bring the sauce to a boil, whisking often. Reduce the heat to low and continue cooking and whisking for ten minutes, allowing it to reduce. Remove the sauce from the heat, and set it aside. The sauce will thicken as it cools.

Tip: If you're heat averse, try starting with one tablespoon of Sriracha and taste. Then, add more Sriracha if desired.