Recipes
Habanero Tomato Pizza Sauce
This sauce can be used in place of conventional tomato sauce to lend a spicy kick to your favorite pizza recipe. It has a deep, rich tomato and garlic flavor with a complex heat from the habaneros. Perfect for taking a Pepperoni and Sausage or Supreme Pizza to the next level.
Serves Yields 1 cup, enough sauce for 4 10-inch pizzas
---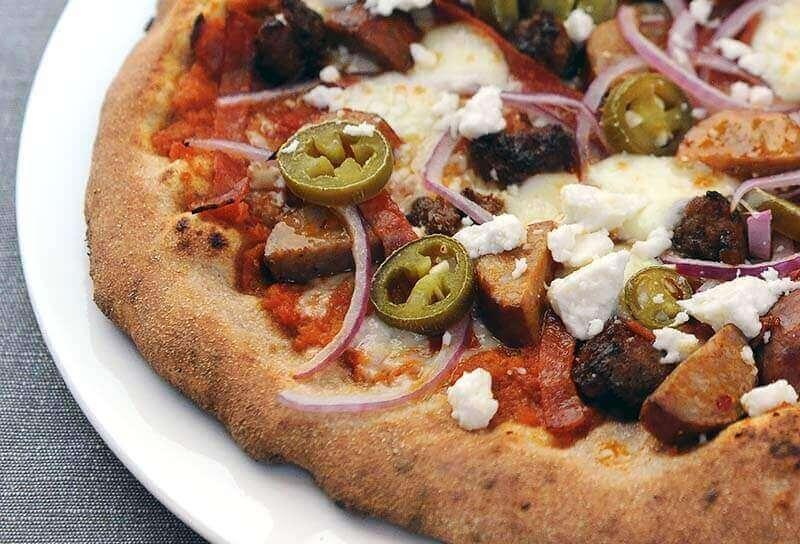 ---
Ingredients
3 Roma tomatoes
1 clove garlic
1 teaspoon molasses
1/2 habanero, stemmed and seeded
½ teaspoon kosher salt
Directions
Put all ingredients in a blender and process until smooth. Transfer sauce to a pan. Simmer over medium heat for approximately 20 minutes, reducing to 1 cup of sauce.