Recipes
Grilled Tandoori Chicken
Traditionally done in a tandoori-style oven, this flavorful and crowd pleasing chicken can also be done on the Hybrid Fire Grill, the Shokunin Kamado or the Gaucho Grill using lump charcoal as fuel; traditional Indian flavors develop best over charcoal as opposed to wood.

Don't shy away because of the lengthy ingredient list; these ingredients are all readily available at any grocery store. This dish is best prepped the night before, or the morning of the cook day, to allow sufficient time for marinade to flavor the chicken. It's quick, easy and full of flavor. Typically, this chicken is done skinless — but the skin provides a crispy element that's very pleasant; so I recommend leaving it on.
---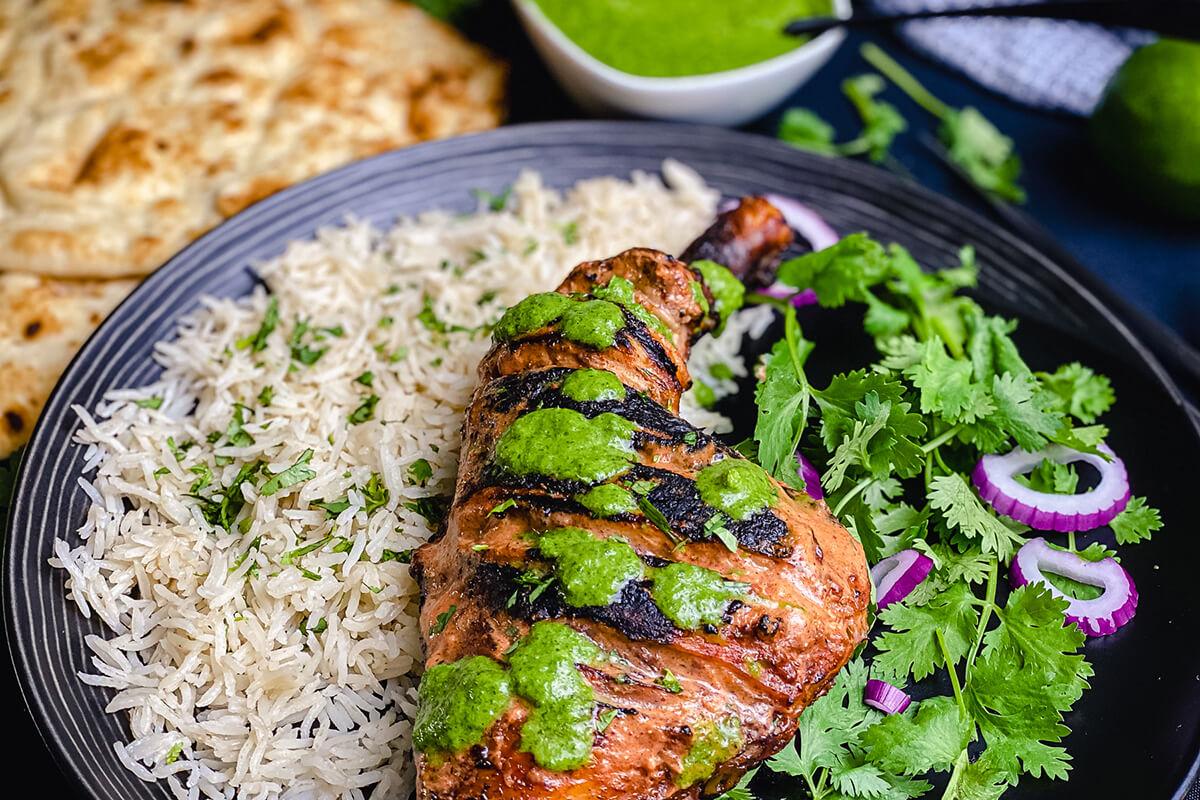 ---
Ingredients
4 bone-in, skin-on chicken leg quarters
Marinade:
1 cup plain yogurt
Juice of one lime
Zest of one lime
6 cloves garlic, finely grated
2 inch peeled ginger root, finely grated
2 tablespoon garam masala
1 tablespoon smoked paprika
1 tablespoon kosher salt
1 teaspoon hot paprika (optional)
1 teaspoon ground coriander
1 teaspoon ground cumin
1 teaspoon ground turmeric
1 teaspoon cayenne
½ teaspoon ground nutmeg
Directions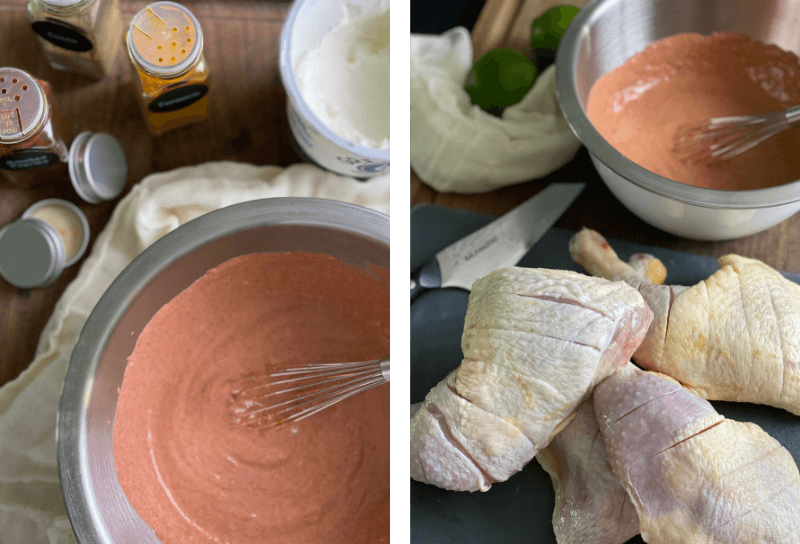 Whisk together all ingredients for the marinade until fully incorporated and set aside. Then, using a sharp knife, make a series of deep cuts into the chicken quarters to allow the tandoori marinade to penetrate the meat. Place the chicken in a sealable bag and add half of the marinade over the top of the meat. Put the remaining half in an airtight container and store it in the refrigerator until it's time to cook the chicken.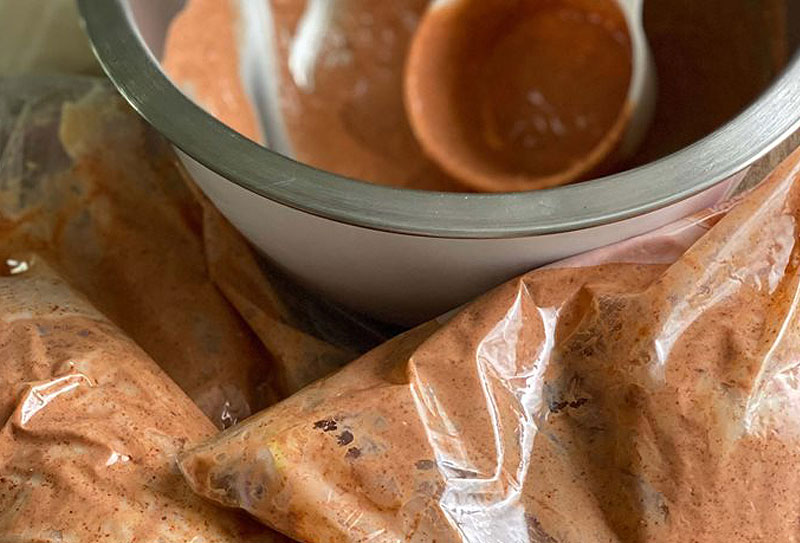 Remove as much air as possible from the bag and massage the marinade into the chicken, ensuring it gets into the cuts. Place the bag on a plate and put in the refrigerator for a minimum of six hours, but preferably overnight.
After the chicken has marinated, remove it and the remaining marinade from the refrigerator and place it on the counter while you prepare your grill. Set your Hybrid Fire Grill up for medium high direct heat, using lump charcoal in the grill drawer. Once coals are ashed over and the grill grate is preheated, place the chicken on the grill over high direct heat. Wearing heat-resistant gloves and using a long set of tongs, flip the chicken often to ensure even browning (but not burning) on all sides.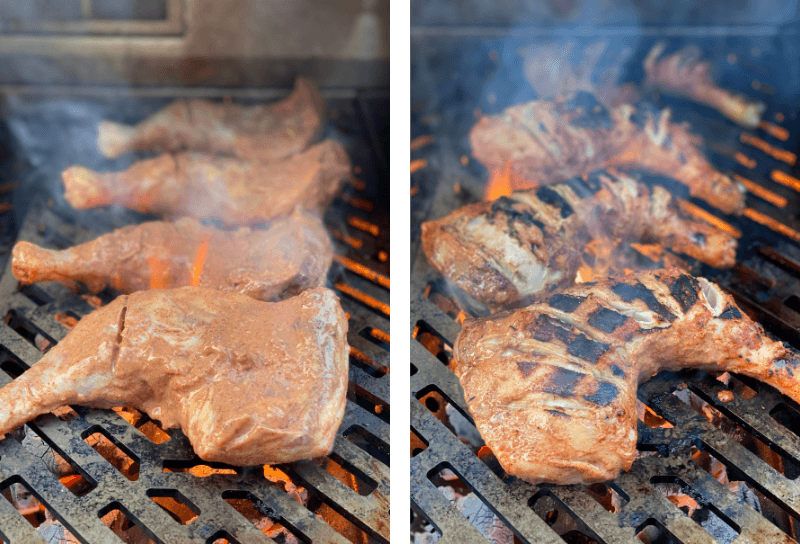 Continue grilling until the chicken reaches an internal temperature of 145°F. Move chicken off of the direct heat and place on the side of the grill, away from the coals, in indirect heat. Glaze with remaining marinade, and close the lid. Allow chicken to cook until internal temperature reaches at least 165°F.