Recipes
Grilled Choripán Sandwiches
If you're looking for something a little different for game day, these choripán sandwiches are sure to do the trick. These are staples at soccer matches in Argentina and for good reason — they're smoky and slightly spicy and make the perfect pair to the brightness from the fresh herbs in the chimichurri. Simply delicious.
---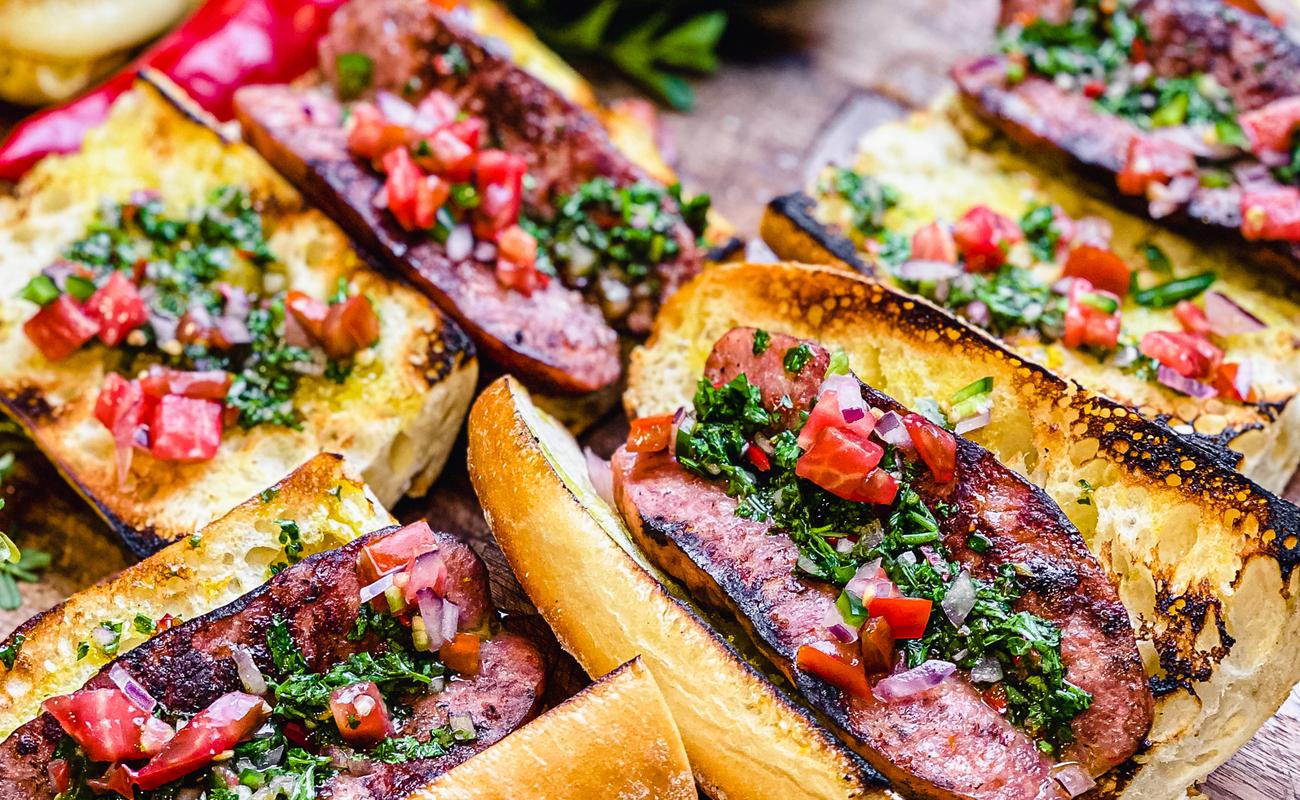 ---
Ingredients
1 lb Argentinian Chorizo
1-2 french baguette(s), cut into chorizo length pieces
1 tablespoon olive oil
1 cup classic chimichurri
For the salsa
1 large tomato, diced
1 small sweet onion, diced
1/2 teaspoon kosher salt
1 tablespoon olive oil
1 teaspoon red wine vinegar
Directions
Start by lighting and setting up your grill for medium high direct heat. While the grill is preheating, mix together the salsa ingredients and set aside at room temperature.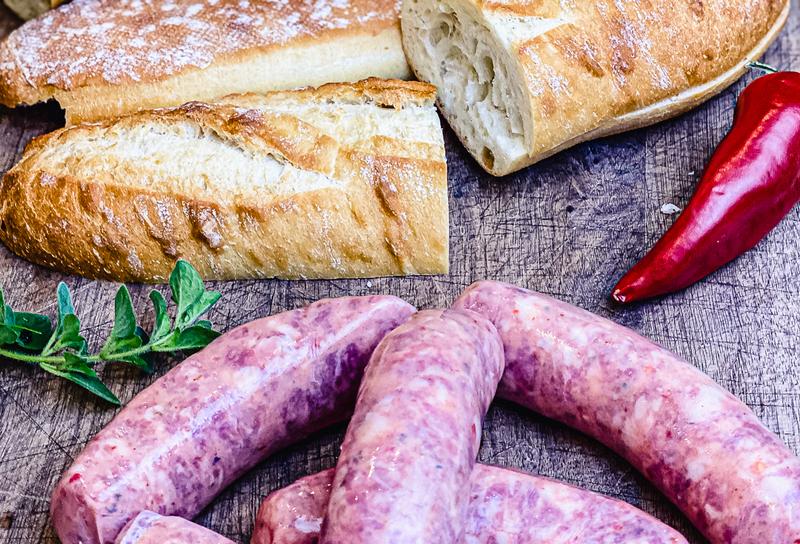 When the grill is preheated, place the chorizo over direct heat for 5-7 minutes. Turn them often in order to char them on the outside. Then, remove from the grill and butterfly the chorizo by making a cut with a sharp knife running the length of the side of the link.
Spread the link open, exposing the inside of the sausage. Slice the baguette pieces open vertically, and drizzle the inside of the bread with olive oil.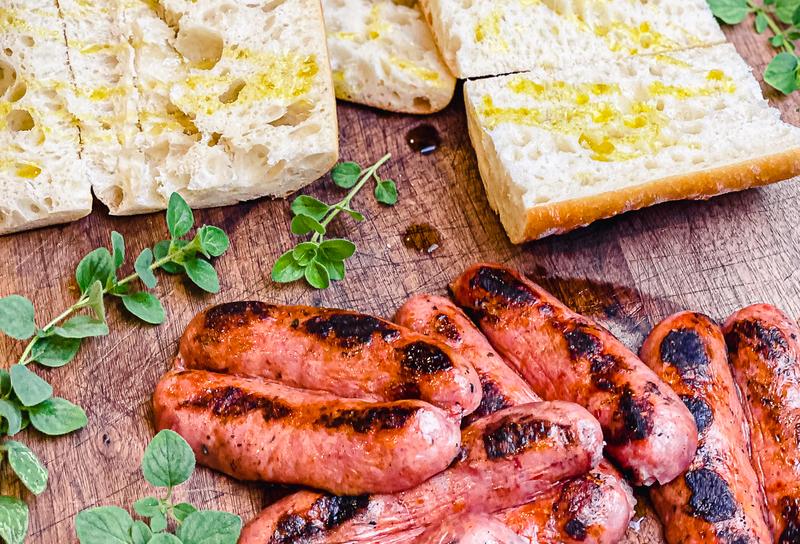 Place the chorizo and bread cut side down on the grill over direct heat. Char the inside of the chorizo and lightly brown the bread. Flip the chorizo and dress with the chimichurri.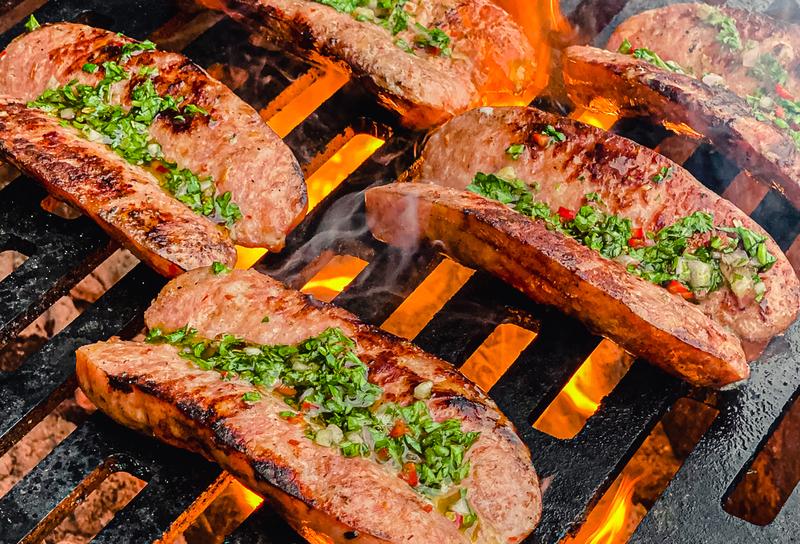 Remove the bread and chorizo from the grill, and assemble sandwiches with chimichurri, and salsa. Serve hot.