Recipes
Diner-Style Cheeseburgers
If you're a fan of burgers, you've probably already tried the Kalamazoo Slider, a delicious fan favorite to be sure. This diner burger is a bit more traditional than the slider, and is inspired by those slightly salty, crusty burgers that come off the flat top at your favorite late night diner.
---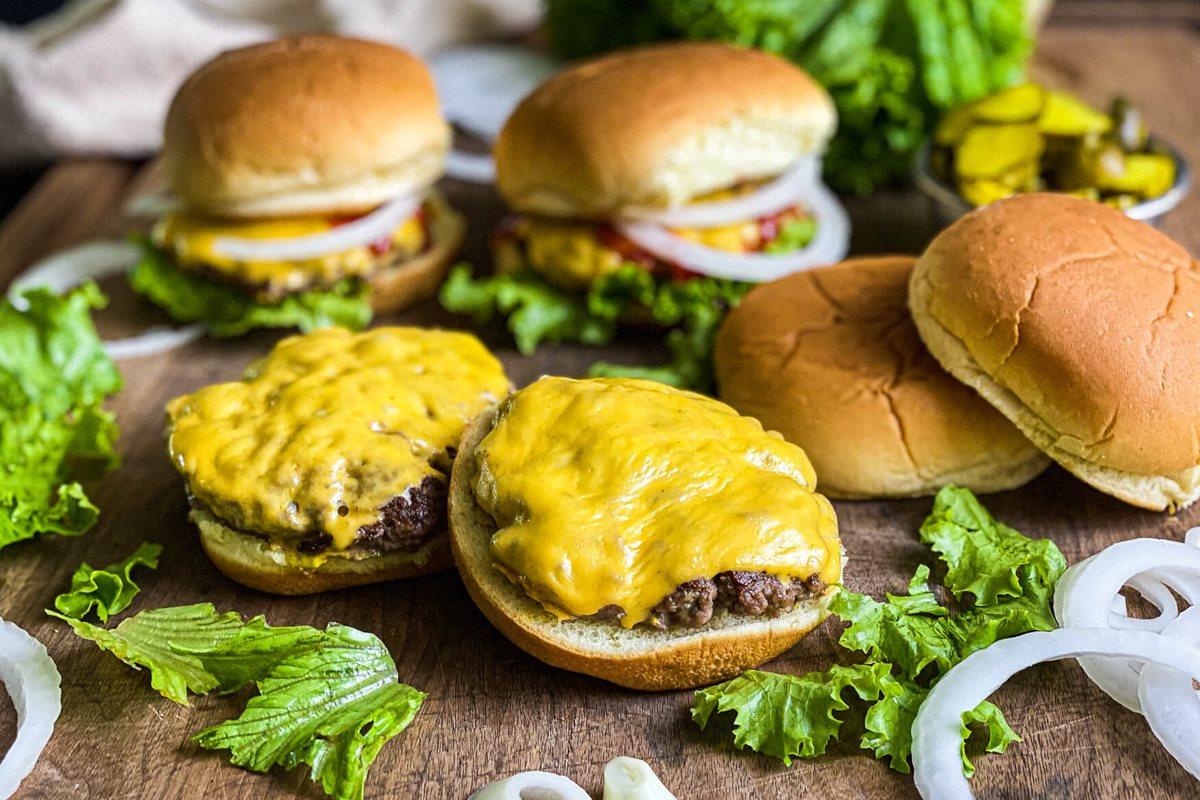 ---
Ingredients
1 pound 80/20 ground chuck
Coarse sea salt, to taste
4 slices American cheese
4 potato rolls
8 teaspoons classic yellow mustard, divided
4 tablespoons ketchup
½ cup dill pickle chips
1 bunch, green leaf lettuce
1 medium Vidalia onion, sliced thin
Directions
The two pillars of these retro burgers is getting that crunchy crust, and keeping the ingredients and toppings very simple. More importantly, these burgers are about having fun! The plancha surface (griddle surface) definitely delivers on the fun, and a ton of flavor from foods cooking in their own juices.

Besides these classic burgers, try the plancha for your next bacon and pancake breakfast, for some amazing and perfectly seared sea scallops, or a Maryland crab cake. The opportunities with this surface are endless.
Start by placing the plancha grill surface into your Hybrid Fire Grill. Light the burner directly under the plancha surface and adjust it to high. Light the remaining burners and adjust them to low. Close the lid to the grill, open the top vent to 50%, and allow the grill to preheat while you prepare your burger patties, about 15 minutes.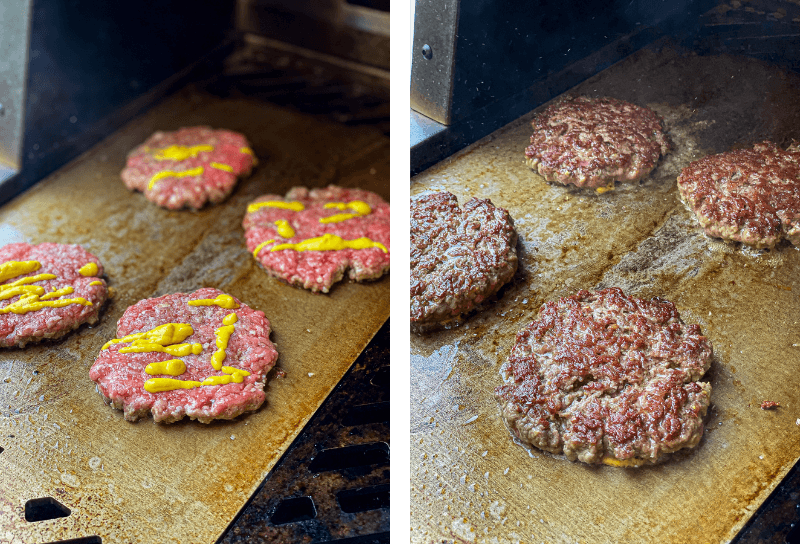 For the patties, divide one pound of ground chuck into 4 equal parts. Form each part into a patty no thicker than one half inch, and season both sides liberally with coarse sea salt. Place the buns on the warming rack and place the patties directly on the preheated plancha surface. Allow the patties to cook for 90 seconds. Then, drizzle the top of each patty with approximately two teaspoons of yellow mustard before flipping them over and allowing them to cook in the mustard for one minute.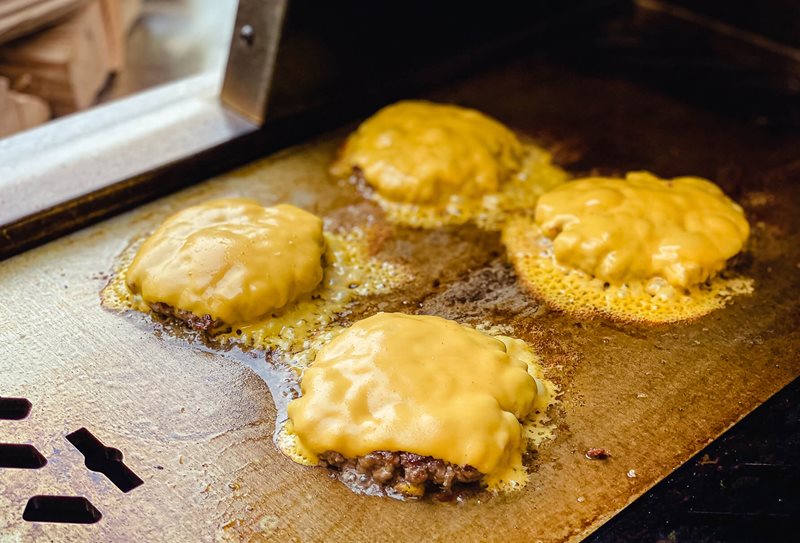 Top each patty with a slice of cheese and close the lid for 30 to 45 seconds. This will melt the cheese just like you'd see at a roadside diner. Open the grill's lid, place the buns on a serving platter and place a patty on each bottom bun before dressing your burger with toppings of your choice.

The toppings, of course, are up to the individual. The classic diner burger typically features raw onions, lettuce, dill pickles and ketchup. If you prefer grilled onions, feel free to toss them on the plancha while the burgers are cooking. Like mushrooms? Slice some and toss those on the plancha as well, and swap the American cheese for Swiss to create the perfect mushroom and Swiss burger.