Recipes
Caribbean Jerk Chicken
This flavor packed chicken is excellent for a weeknight meal that can be prepped the night before and grilled quickly after work. I'll be doing this chicken on the Hybrid Fire Grill using oak wood as fuel, but this can also be done on the Shokunin Kamado or the Gaucho Grill as well.
---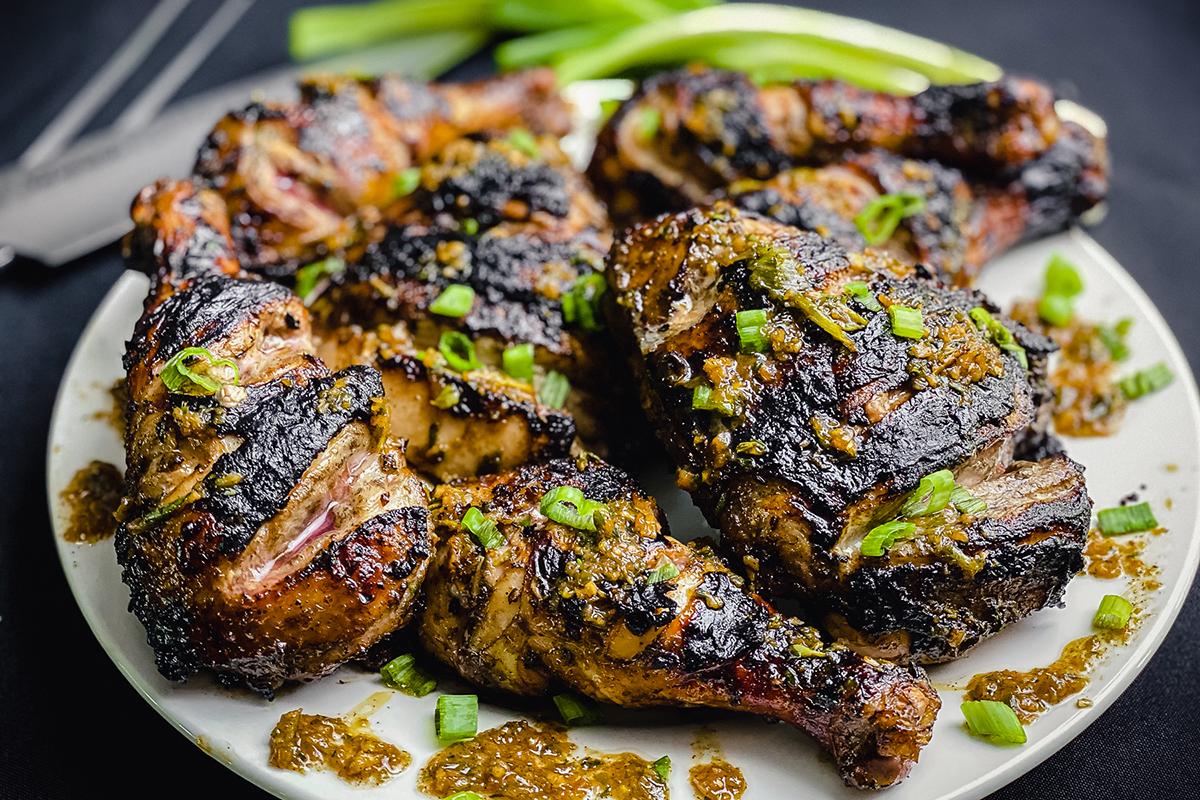 ---
Ingredients
Chicken
4 chicken drumsticks
4 chicken thighs, bone in and skin on
Sauce
Glaze
⅓ cup of jerk sauce
¼ cup avocado oil
2 tablespoons molasses
Directions
Blend ingredients for jerk sauce, make sure to reserve ⅓ cup.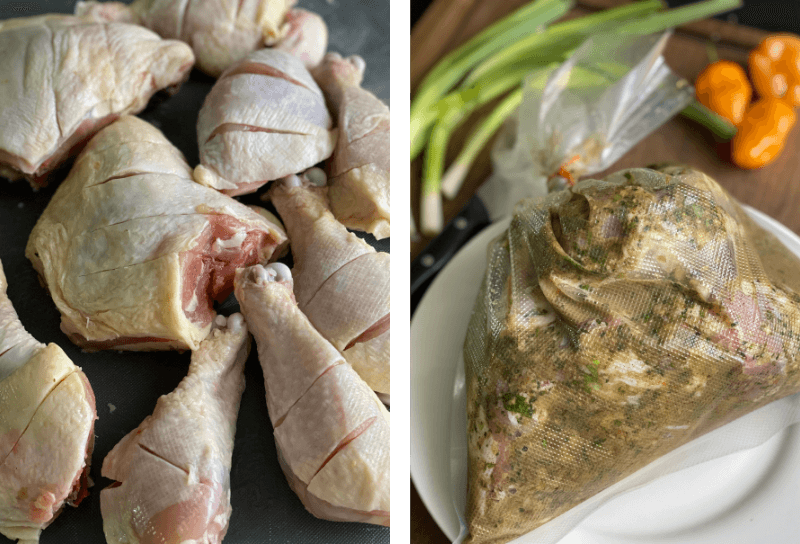 Using a sharp knife, make a series of deep cuts into the chicken. This will help the jerk sauce to penetrate the meat. Place the chicken in a sealable bag and pour jerk sauce over top of the meat. Remove as much air as possible and massage the sauce into the chicken. Place on a plate and put in the refrigerator for a minimum of two hours, but preferably overnight.

For the glaze, add oil and molasses to reserved jerk sauce, mix together and place in an airtight container. Leave on the counter until the chicken comes off of the grill.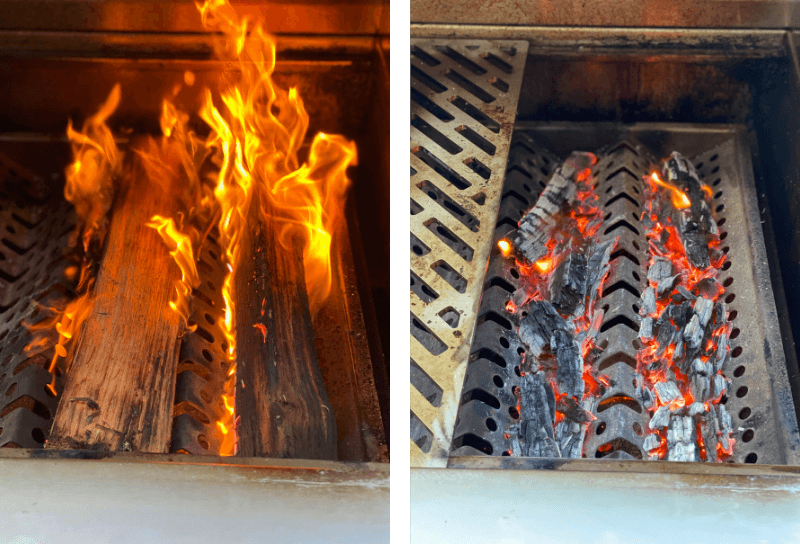 Set your grill up for high direct heat, using oak wood or charcoal in the grill drawer. Once coals are ashed over and the grill grate is preheated, place the chicken on the grill over high direct heat. Wearing heat-resistant gloves and using a long set of tongs, flip the chicken often to ensure even browning (but not burning) on all sides.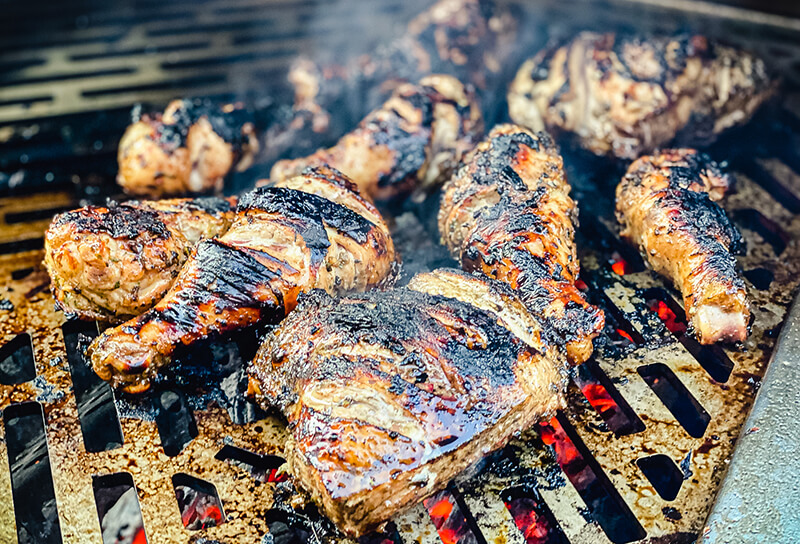 Continue grilling until the chicken reaches an internal temperature of at least 165°F. Remove chicken from the grill, dress with glaze and serve hot.