Recipes
Cajun-Style Prime Rib
Prime rib is a classic holiday or dinner party meal that always impresses. This recipe and technique combine the smoky and spicy elements of the Bayou with the impressive convection heating temperature capabilities of the Hybrid Fire Grill or the Shokunin Kamado Grill to create a signature crust and flavor profile that guests will be talking about all year.
---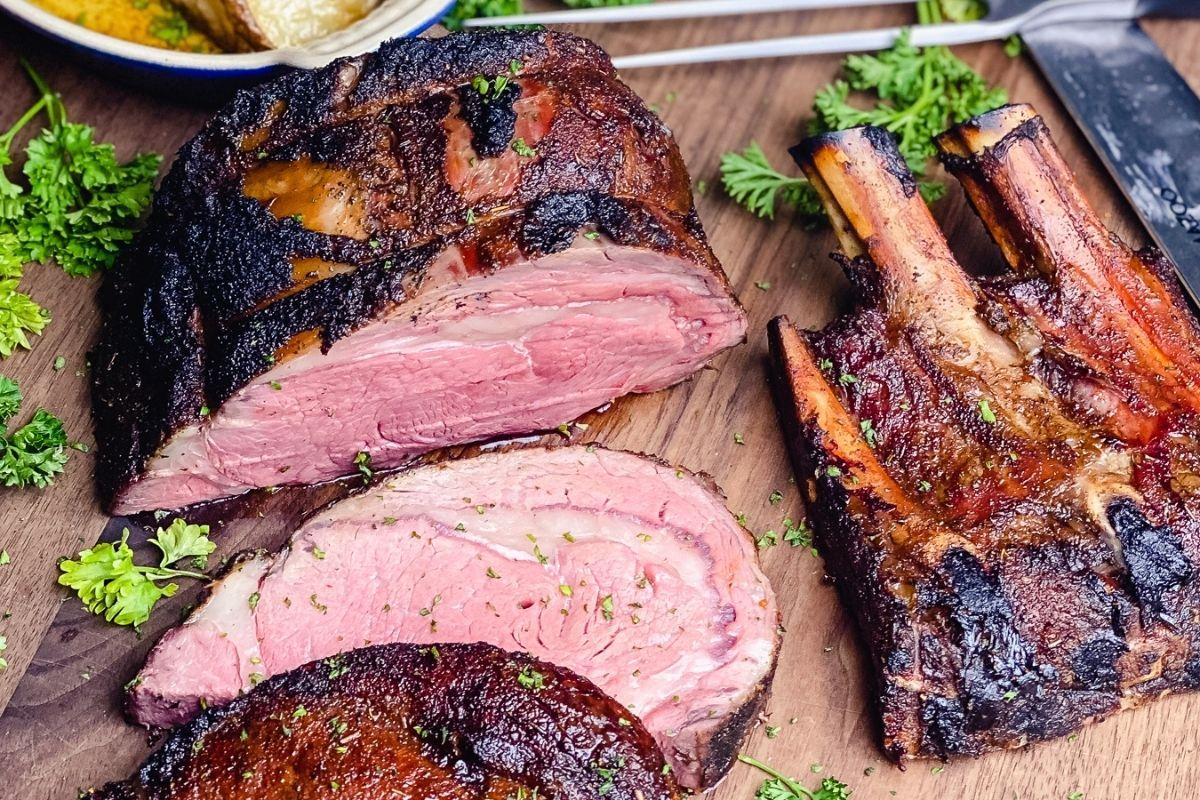 ---
Ingredients
1 4-6 pound bone-in prime rib roast
1 tablespoon olive oil
Cajun Rub
2 tablespoons smoked paprika
2 tablespoons kosher salt
2 tablespoons garlic powder
1 tablespoon onion powder
1 tablespoon cayenne powder
1 tablespoon red pepper flake
1 tablespoon fine ground black pepper
1 tablespoon white pepper
1 tablespoon dried parsley
1 ½ tablespoons oregano
2 teaspoons hot paprika
Directions
Start by lighting the Hybrid Fire Grill and establish the temperature at 225°F. Only light one burner on either the grill's far left or far right side. Add one oak premium wood chunk to the charcoal drawer over the active burner.

For the Shokunin Kamado, set up for low and slow smoking, establish temperature at 225°F and add the oak wood chunk to the hot coals.

While the grill is preheating, take the prime rib out of the refrigerator and allow it to start coming up to room temperature. Then, combine all ingredients for the Cajun rub into a shaker bottle and shake to mix well, set aside.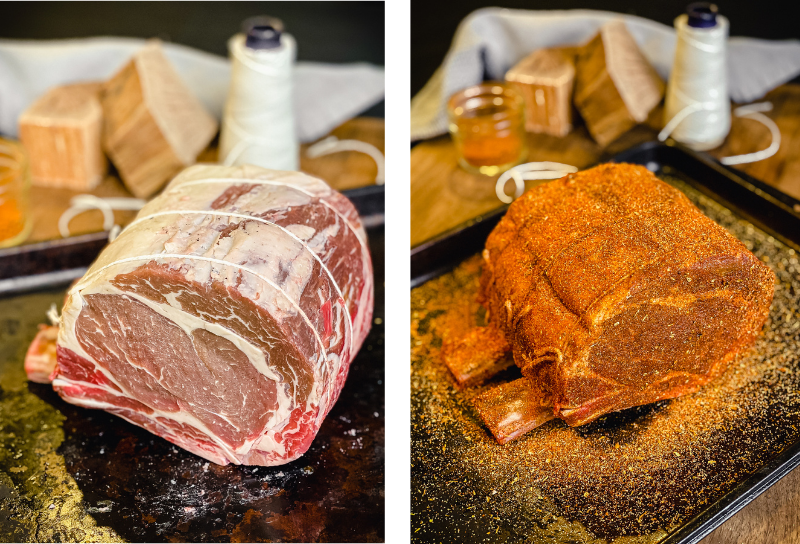 Tie the roast with several lengths of butcher's twine, about every two inches. Doing so helps to form the prime rib into a cylinder shape which allows it to cook more evenly than in its standard oval shape. Then, evenly coat the roast with olive oil and liberally season the entire roast with the Cajun rub.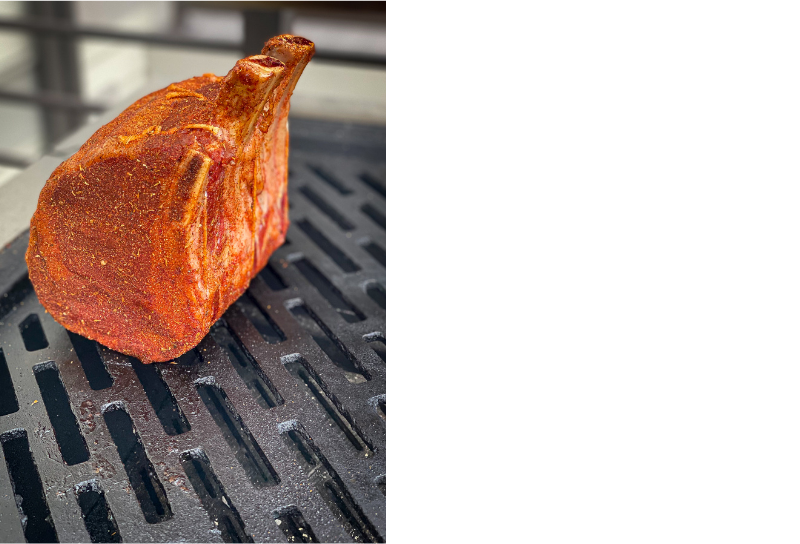 Position the roast on the grill as far away from the heat source as possible, with the bones facing towards the heat source. Allow the beef to cook until the internal temperature reaches 110°F in the center; this will take about two hours.

Remove the roast from the grill and adjust the gas burners on the Hybrid Fire Grill or stoke the coals, possibly adding an extra chimney of hot coals to the Shokunin Kamado to increase grill temperature to 700°F.

With temperature stable at 700°F, return the roast to the grill, back over indirect heat, with bones still facing the heat source. Allow the roast to cook for 7-10 minutes to achieve a dark mahogany overall char.

Tip: Using indirect heat for this entire cook prevents the spices in the rub from burning or sticking to a grill grate over direct heat.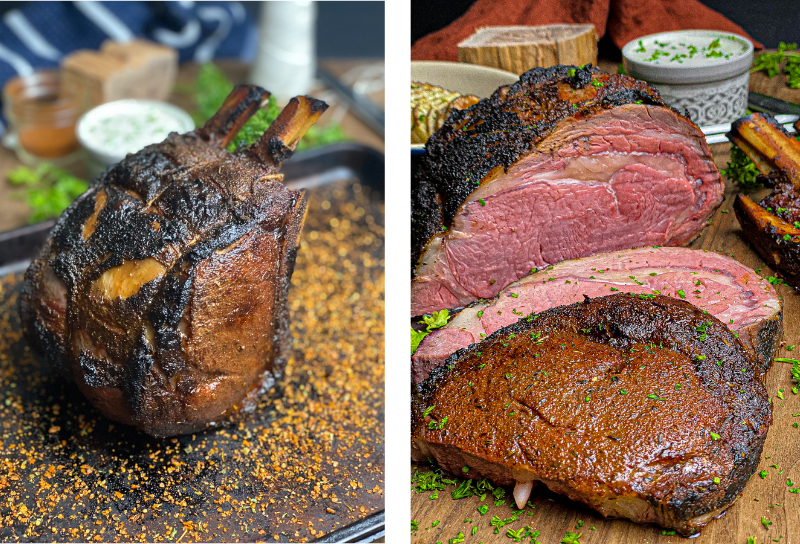 Remove the roast from the grill, slice and serve hot with grill roasted turnip gratin and grilled zucchini ribbons.