Recipes
Brandied Bananas French Toast
This indulgent dish was originally a creation I came up with to celebrate Mother's Day, but it has made its way into my standard brunch repertoire since then. The moment we decided to do a newsletter issue all about breakfast, I knew I had to share this recipe.
Bananas are simmered in a glaze of brandy and maple syrup to make this French toast something truly special, while rich brioche makes it even more decadent. The dish is finished off with a dollop of crème fraiche and caramelized pecans.
We used our new Plancha cooking surface to griddle the French toast while also baking it with indirect heat on the Hybrid Fire Grill. If you don't have our new surface or its predecessor, you can use a cast iron griddle right on top of your grill grates.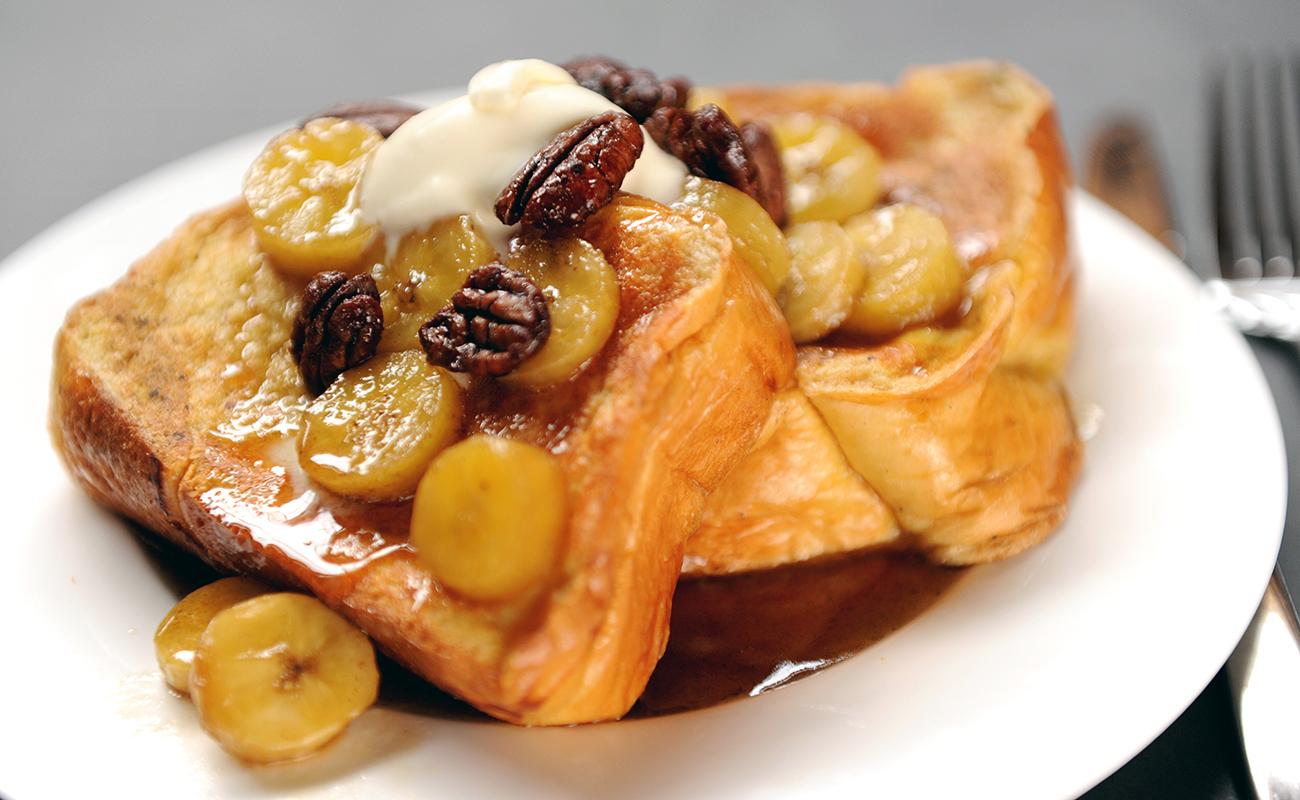 ---
Ingredients
2 cups brandy
1 cup maple syrup
4 tablespoons unsalted butter
4 bananas, sliced
6 eggs
2/3 cup heavy cream
1 teaspoon vanilla extract
1/4 teaspoon ground cinnamon
1/2 teaspoon freshly-grated nutmeg
2 loaves brioche bread, about 1 pound each, sliced 1 1/2-inch thick
About 6 ounces crème fraiche
About 6 ounces caramelized pecans
Directions
Prepare the grill for using a griddle with indirect heat with an air temperature between 350 and 400°F. For the Kalamazoo K750 Hybrid Fire Grill, we set the left and right Dragon Burners on MEDIUM, while the center burner remains OFF. Place the griddle or Plancha Surface over the center burner and preheat with the hood closed.
Combine the brandy and maple syrup in a large pan and simmer over a cooktop burner on LOW heat. Simmer, stirring frequently, to thicken for about 20 to 30 minutes. Keep a close watch to avoid turning the mixture into caramel. After reducing the brandy, the thickness of the mixture should be similar to that of the maple syrup. Stir in the butter until melted and combined. Add the bananas. Keep simmering over the lowest heat possible while you prepare the French toast.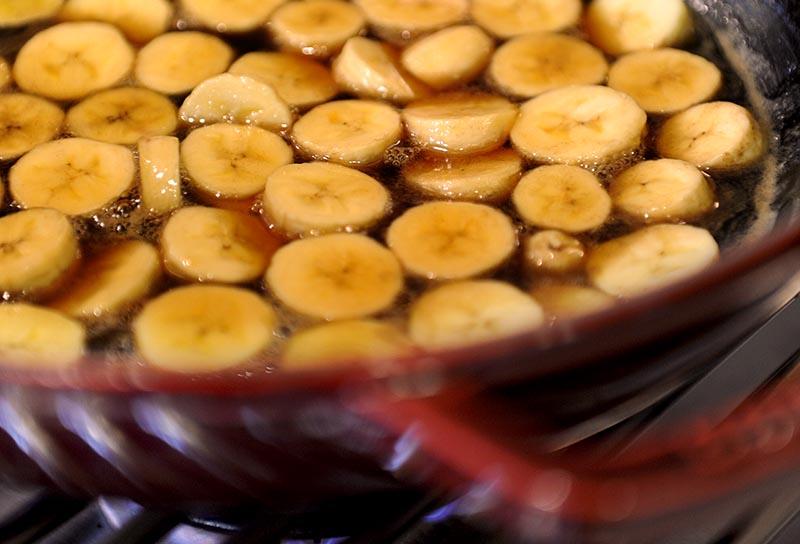 In a bowl, beat the eggs with the heavy cream, cinnamon and nutmeg. Dip each slice of bread into the bowl, then place them on sheet pan(s). Transfer 6 slices (or however many fit) to the griddle or Plancha Surface and close the grill hood. The French toast will griddle and bake at the same time using this cooking method, which helps ensure the perfect French toast texture. Check the bottoms after a few minutes to make sure the heat isn't too intense. If they are cooking nicely, continue cooking this way for about 20 minutes total time, flipping each slice once halfway through.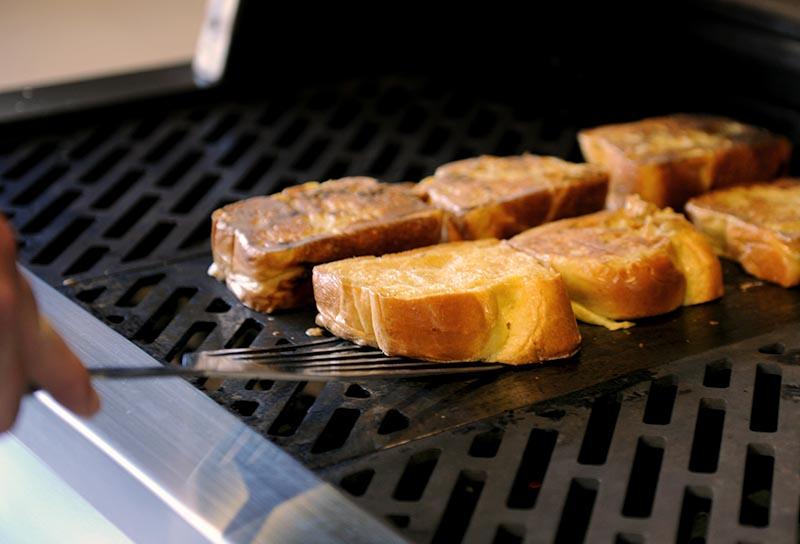 To serve, top the French toast with the brandied bananas, followed by a dollop of crème fraiche and sprinkling of caramelized pecans.