Recipes
Blistered Tomato Salad
The simple ingredients for this salad are brought to life over the fire of the grill. The grape tomatoes, while naturally sweet, become even sweeter from the heat. They are complemented beautifully by briny olives, flavorful cheese, fresh thyme and grilled bread.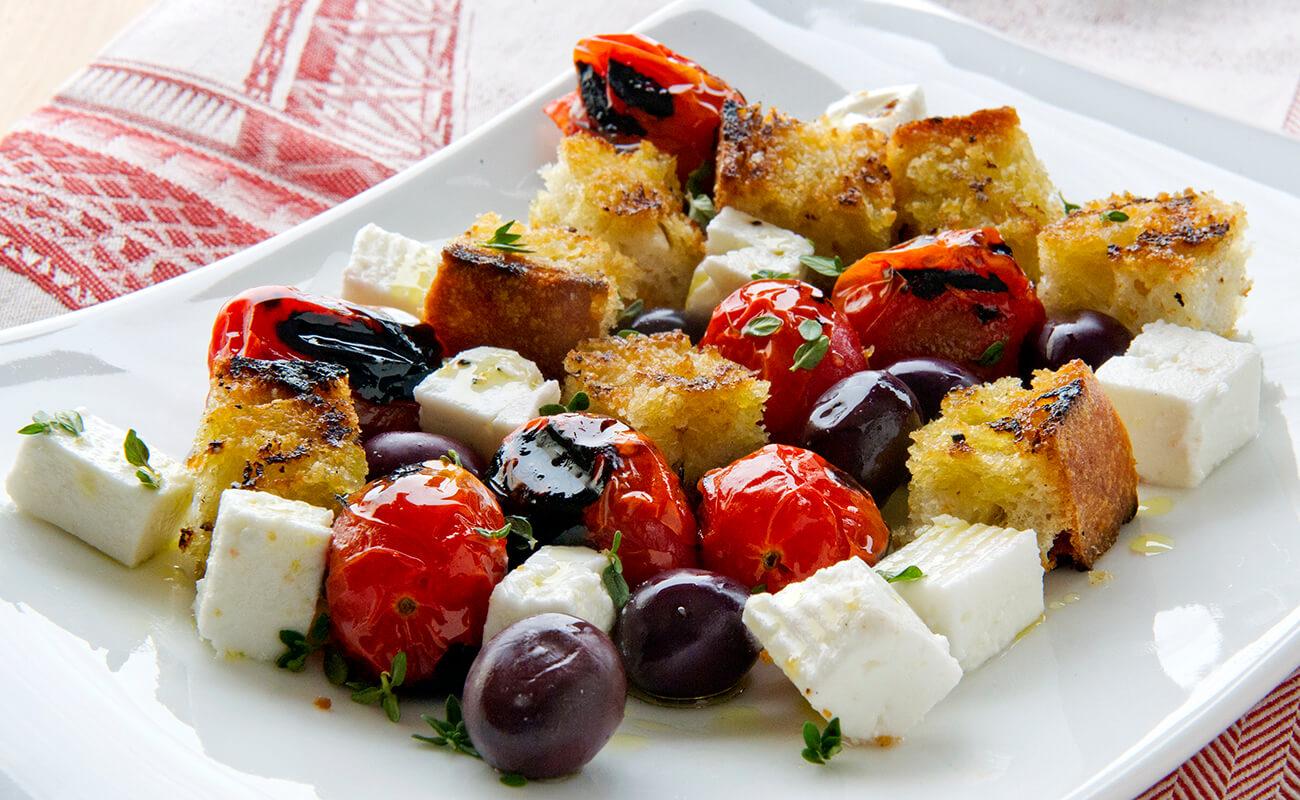 ---
Ingredients
2 pints large grape tomatoes, about 36 tomatoes
Extra virgin olive oil
6 bamboo skewers
3 slices rustic Italian bread
Fine sea salt
About 42 Gaeta olives
4 ounces feta
cheese (I prefer goat's milk feta), cut into cubes
Fresh thyme leaves picked from 3 to 4 sprigs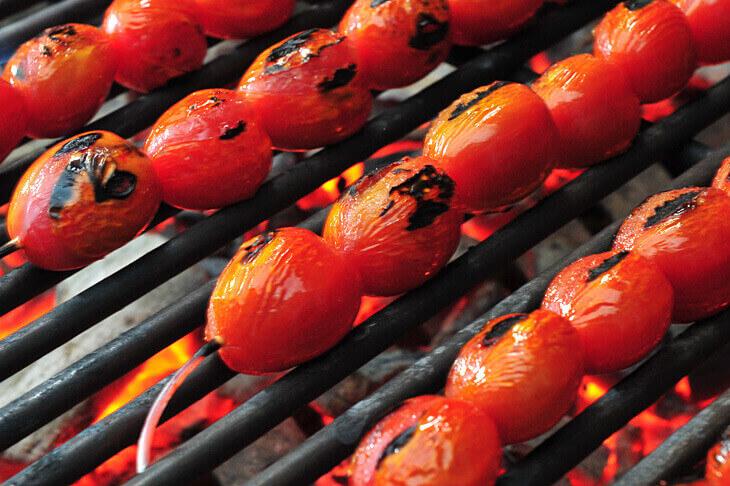 Directions
Prepare the grill for direct grilling over high heat (about 600°F).
Toss the grape tomatoes in a medium bowl with enough olive oil to coat. Skewer them.
Generously brush the bread on both sides with olive oil and season liberally with salt.
Grill the tomatoes, turning once, until soft, blistered and well-marked, about 6 minutes. Remove from the grill and reserve.
Grill the bread until marked and browned. Remove from the grill and cut into cubes.
Assemble on individual salad plates by combining the blistered tomatoes (discard the skewers), grilled bread, olives and cheese. Drizzle a little olive oil onto each salad, sprinkle with thyme leaves and serve.