Recipes
Bison Chorizo Poppers
Is it still a popper if the jalapeño is sliced in half? Maybe not, but it sure makes them a lot easier to prepare − and to eat. The distinctive flavor of the chorizo and the heat of the chile are mellowed by the melted queso.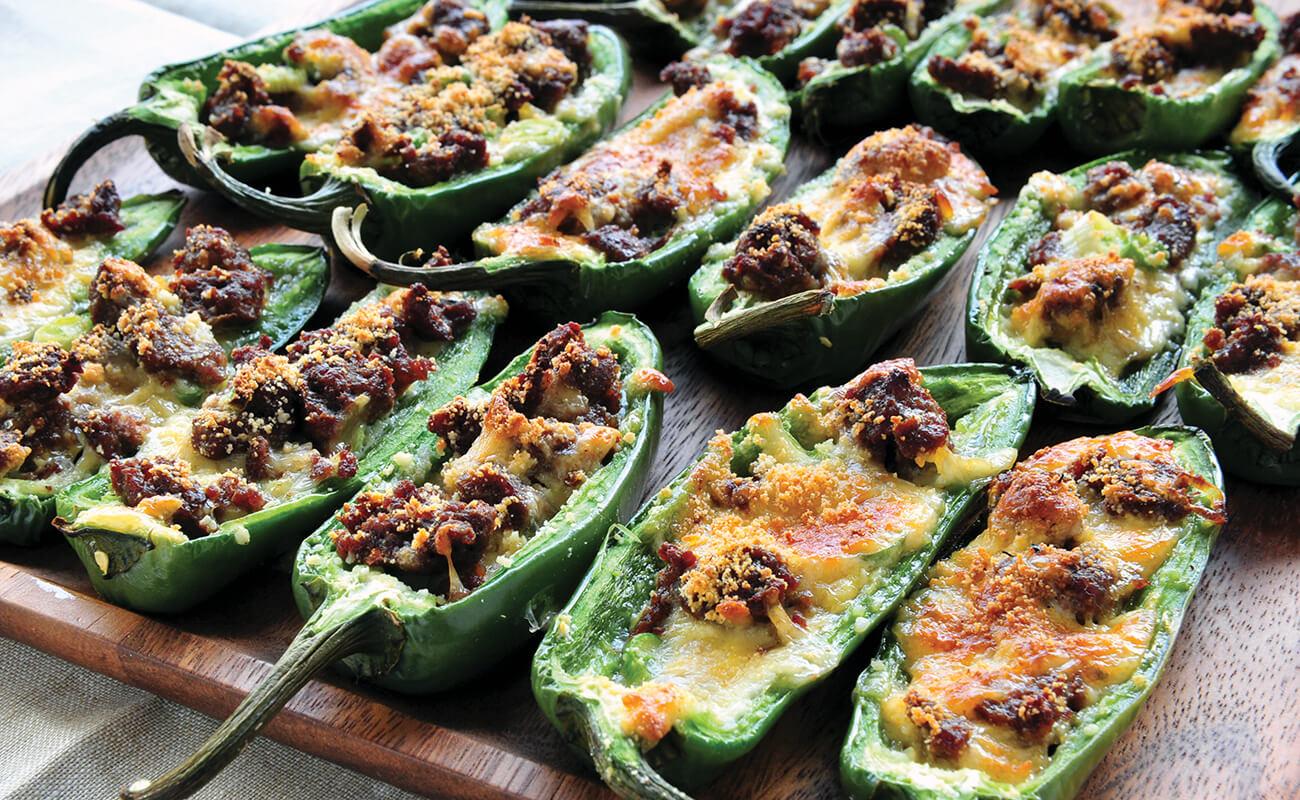 ---
Ingredients
3 uncooked bison chorizo sausage links (this recipe also works well with pork chorizo)
3 green onions, thinly-sliced, white and light green parts only
6 ounces Chihuahua cheese, grated
1 egg, beaten
12 to 16 jalapeño chiles, cut lengthwise and seeded
2 tablespoons grated Cotija cheese
Lime wedges
Also Needed
Heavy aluminized steel sheet pan or other grill-safe pan
Directions
Preheat a grill for indirect cooking with a hood temperature reading of 500ºF.
Remove and discard the casings from the chorizo. Break apart and cook in a skillet over medium heat until done.
Mix together the chorizo, onions, Chihuahua cheese and egg in a bowl. Fill the jalapeño halves with the mixture. (I suggest wearing gloves when working with the jalapeño — cradling the chile in one hand and filling it one spoonful at a time with the opposite hand.)
Arrange the assembled poppers cut-side up, in a single layer on a grill-safe baking sheet, and sprinkle the Cotija over the top. Roast in the indirect zone of the grill with the hood closed until the cheese is melted and nicely browned, about 20 minutes. Serve with lime wedges to squeeze on top as desired.