Recipes
Bacon-Wrapped Anaheim Chili Boats
Bacon-wrapped jalapeño poppers are a game day staple, and this spin on those ever-popular treats is what you might call "leveling up." Combining a classic barbecue flavor profile from the rub with the sweet and tangy flavor of the Anaheim chili, this refined munchable will be an instant hit.
---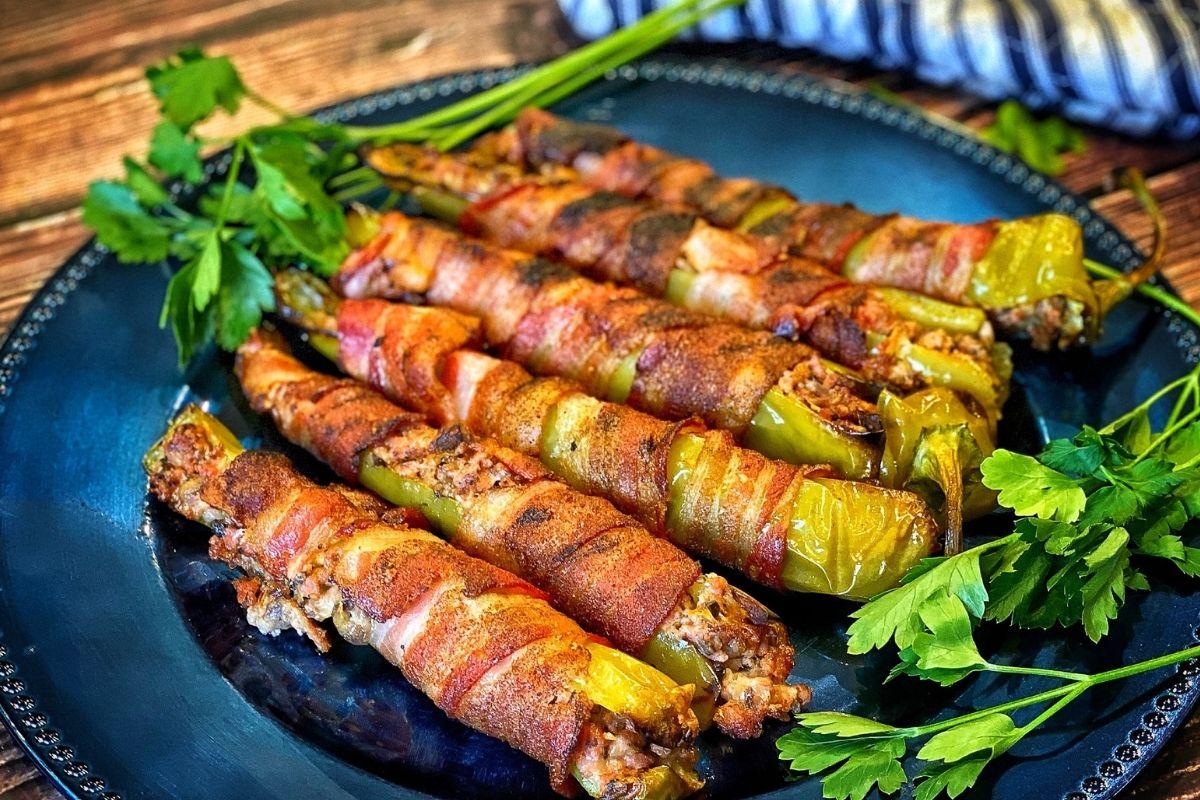 ---
Ingredients
6 large Anaheim chilis
1 cup baby bella mushrooms, diced
½ cup cream cheese, room temperature
¾ cup Parmesan cheese, shredded
½ pound mild Italian sausage, cooked and crumbled
1.5 tablespoons basic barbecue rub
6 slices regular-cut bacon
1 teaspoon smoked paprika
Directions
First, light the Hybrid Fire Grill and establish the temperature at 400°F. For the K500, light either the left or right burner. For the K750 or K1000, light both outermost burners. Add one hickory premium wood chunk to the charcoal drawer over an active burner.

For the Shokunin Kamado, set up for cross flow roasting, and establish temperature at 400°F. Add one hickory wood chunk to the hot coals.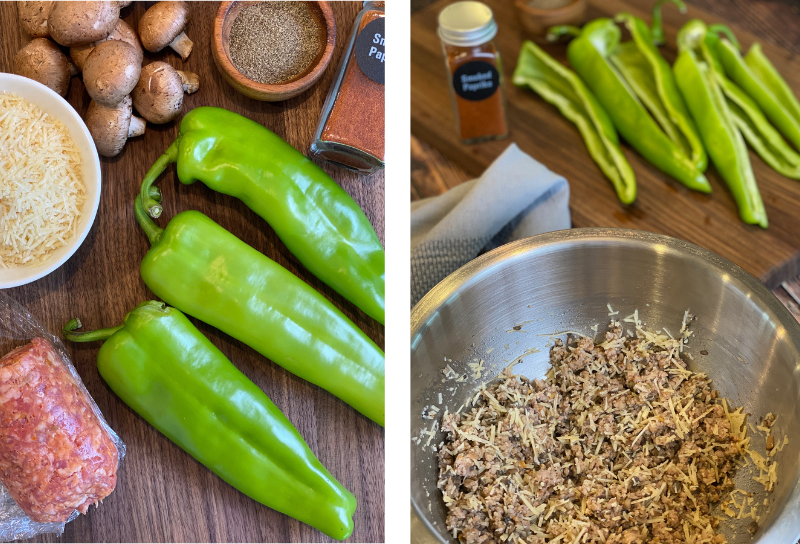 While the grill is preheating, use a sharp petty knife and cut off ¼ of the side of each pepper to create a "boat" and remove seeds. Set the peppers aside. Then in a medium-sized mixing bowl, combine the diced mushrooms, cheeses, crumbled sausage and the barbecue rub and mix well.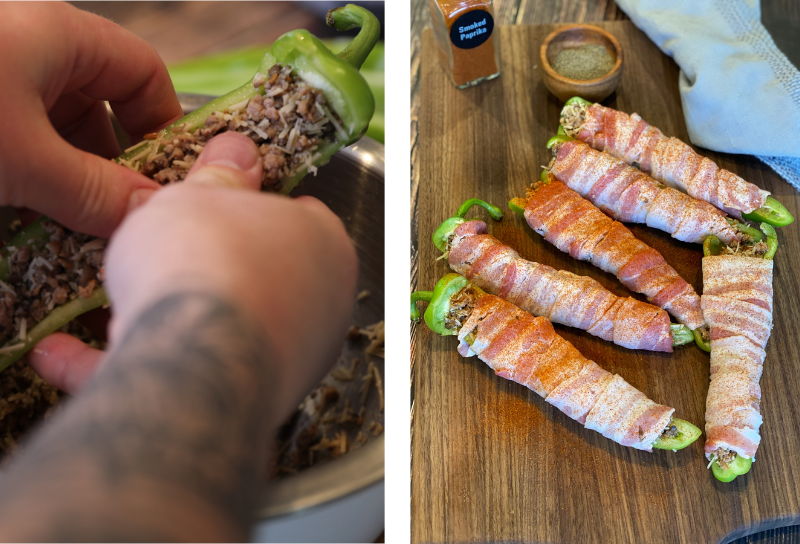 Stuff each pepper boat with an equal amount of the mixture, and wrap each with a slice of bacon. Season the boats with smoked paprika and place on the grill over indirect heat. Allow them to roast for 20 minutes or until bacon is crisp.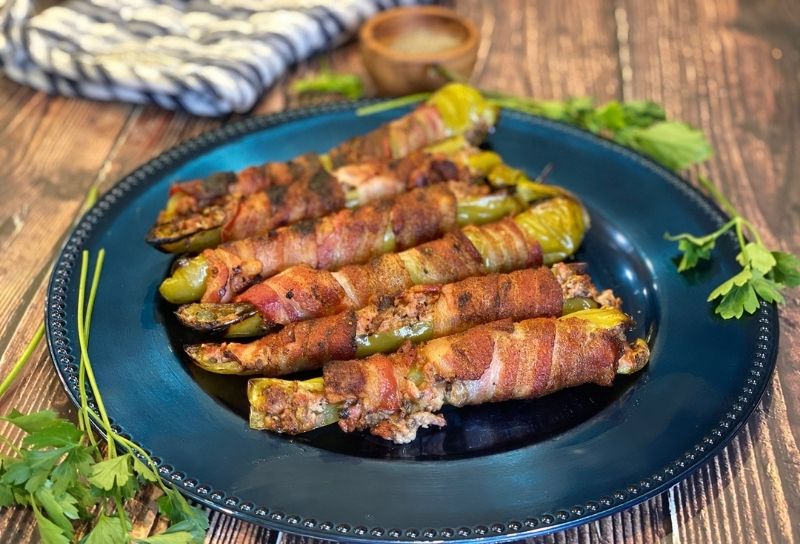 Remove them from the grill and serve hot with ranch or blue cheese dressing.