Recipes
Abigail's Cousin Cocktail
This strong-but-refreshing cocktail was inspired by a dream Abigail's cousin had. The smokiness of the unaged mezcal blends beautifully with the elderflower notes of Saint Germain.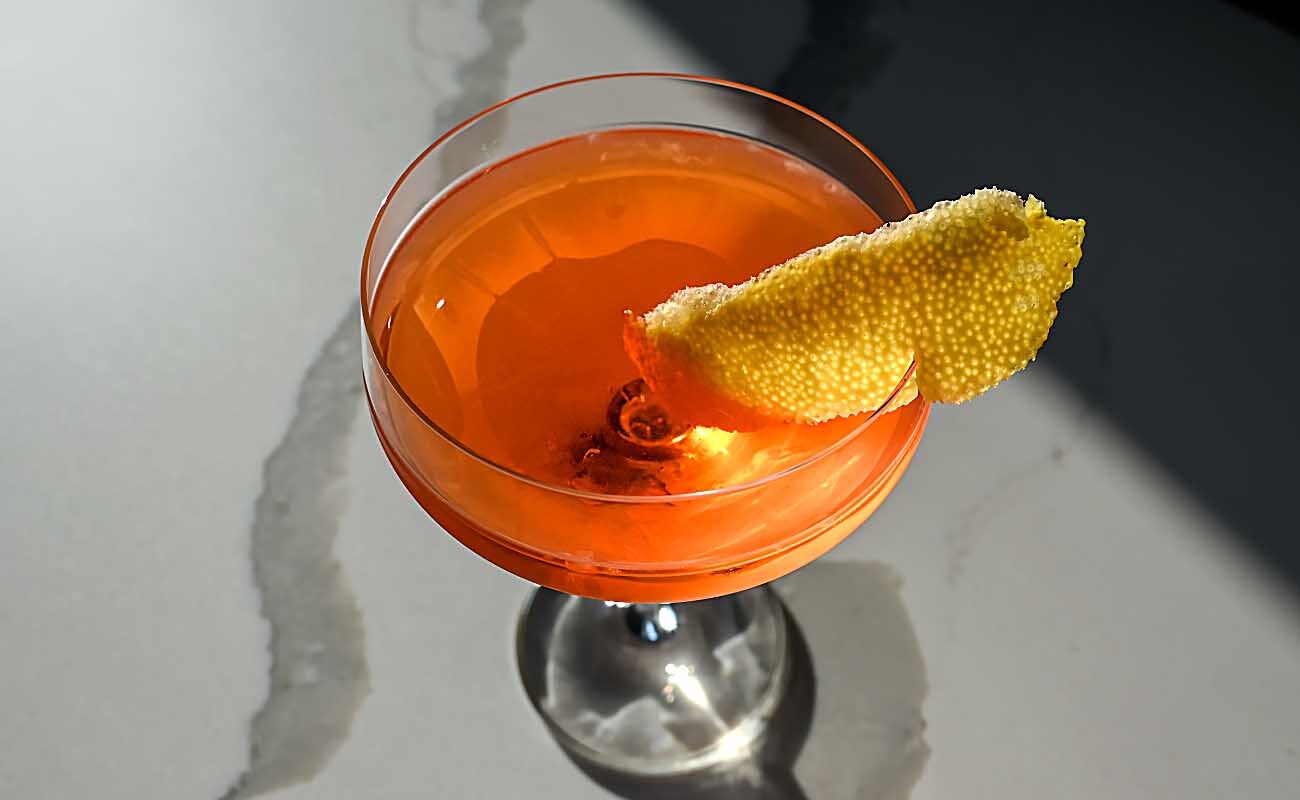 ---
Directions
Combine the first four ingredients in a cocktail mixing glass. Add a generous amount of ice. Stir for one minute to thoroughly chill and slightly dilute. Strain into a chilled coupe glass, leaving the ice behind. Expel a large strip of lemon zest over the drink, rub it around the rim of the glass, then add to the cocktail.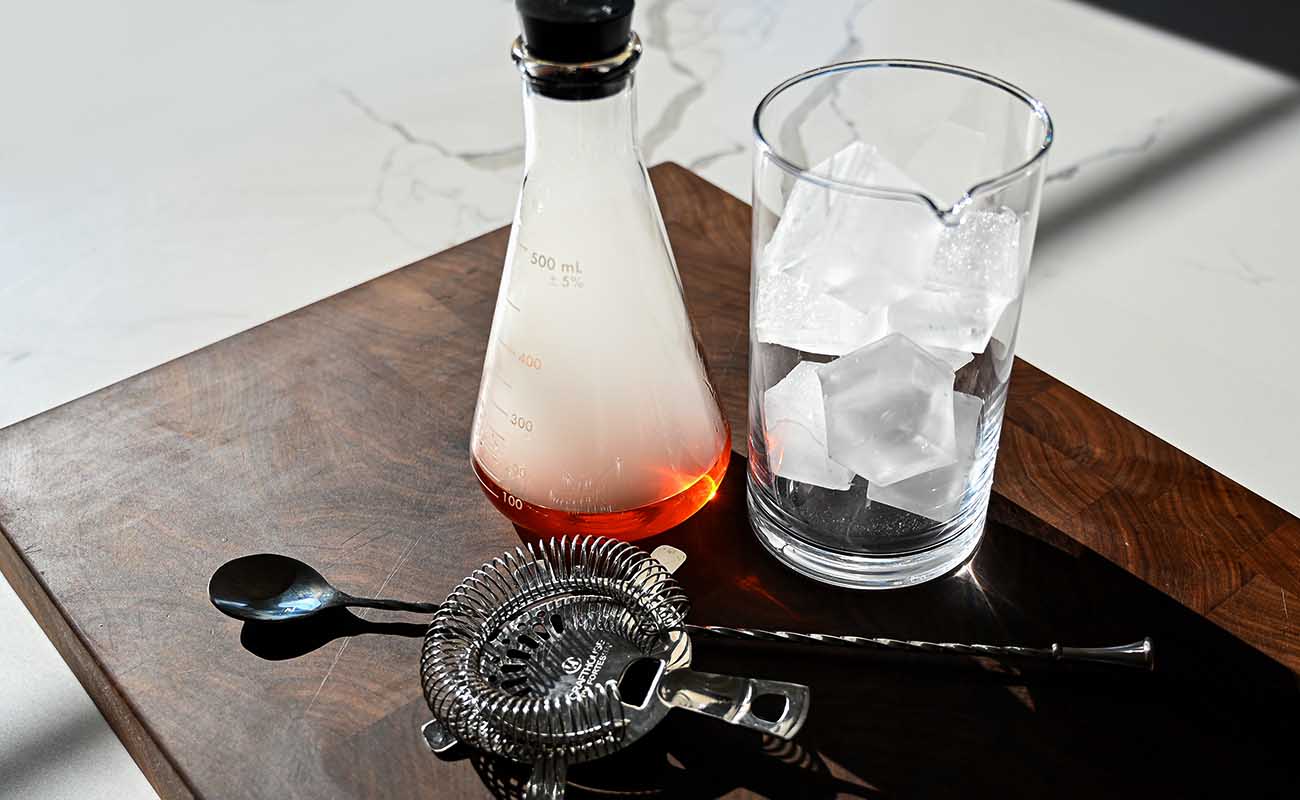 Note: Abigail's Cousin is also great as a smoked cocktail. Our favorite method is to place the mixed, but not chilled, cocktail into a chemistry beaker with a stopper. Then use a smoker gun to pump fruitwood smoke into the beaker and quickly seal it off with the stopper. Swirl the cocktail with the smoke for 30 seconds to one minute to infuse the smoke flavor into the mixture. The longer you swirl, the more intense the smoke flavor will become. After infusing with smoke, combine with ice in the cocktail mixing glass, stir to chill, then strain and serve with lemon zest.