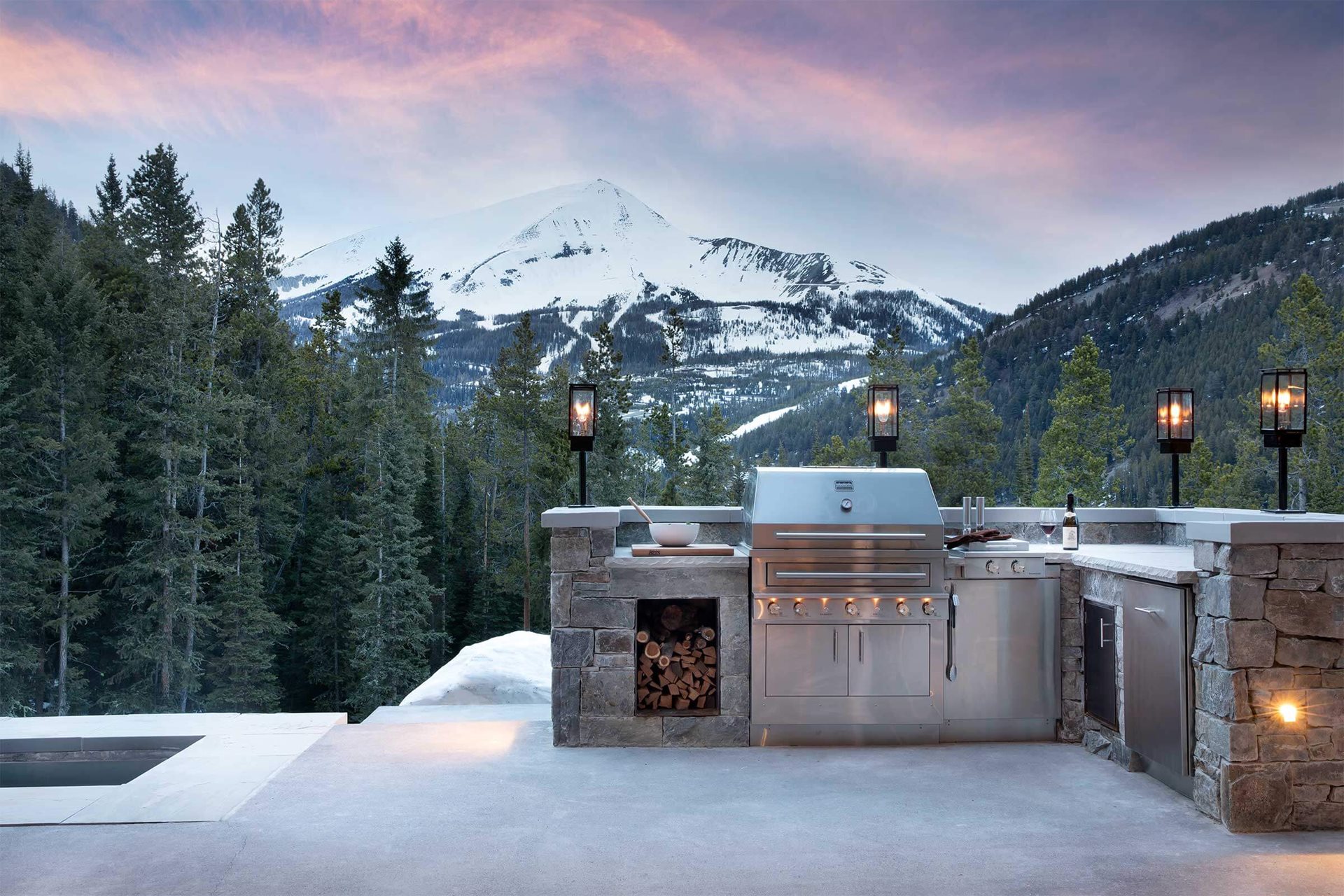 You know you're supposed to winterize your car and house. You should also winterize an outdoor kitchen, especially if you close it up for the winter. Here are five steps that need to be taken:
Clean it out. That means cleaning the interior and exterior of the grill, cabinets and refrigeration. Including food and drinks in the refrigerators. If you can get to the back of the refrigeration unit, make sure you remove leaves, dirt, etc. that may have accumulated around the condensing unit.
Turn it off. If you have a sink or an ice maker, it's time to turn off the water supply. Turn it off at the connection to the house. Allow the remaining water to run out of hoses or faucets. This prevents water from freezing inside the lines, causing ruptures and big repair bills.
Turn it off again. Outdoor refrigeration doesn't work well when the outside temperature is colder than the refrigerator's interior. On Kalamazoo units it is as simple as pressing the "OFF" button. If the power cord is easily accessible, unplug the appliance. If not, turn off the circuit breaker serving the appliance.
Shine it up. Use stainless cleaner and polish on all exteriors except glass. Use the same cleaner and polish on all cabinet and refrigeration units (only if the interiors are stainless steel).
Under cover. Kalamazoo Outdoor Gourmet products do not need a cover. If a cover is desired, use a synthetic material that does not trap and hold moisture and can withstand the elements.
Please visit the product care section of the Kalamazoo Outdoor Gourmet website for detailed winterization information.