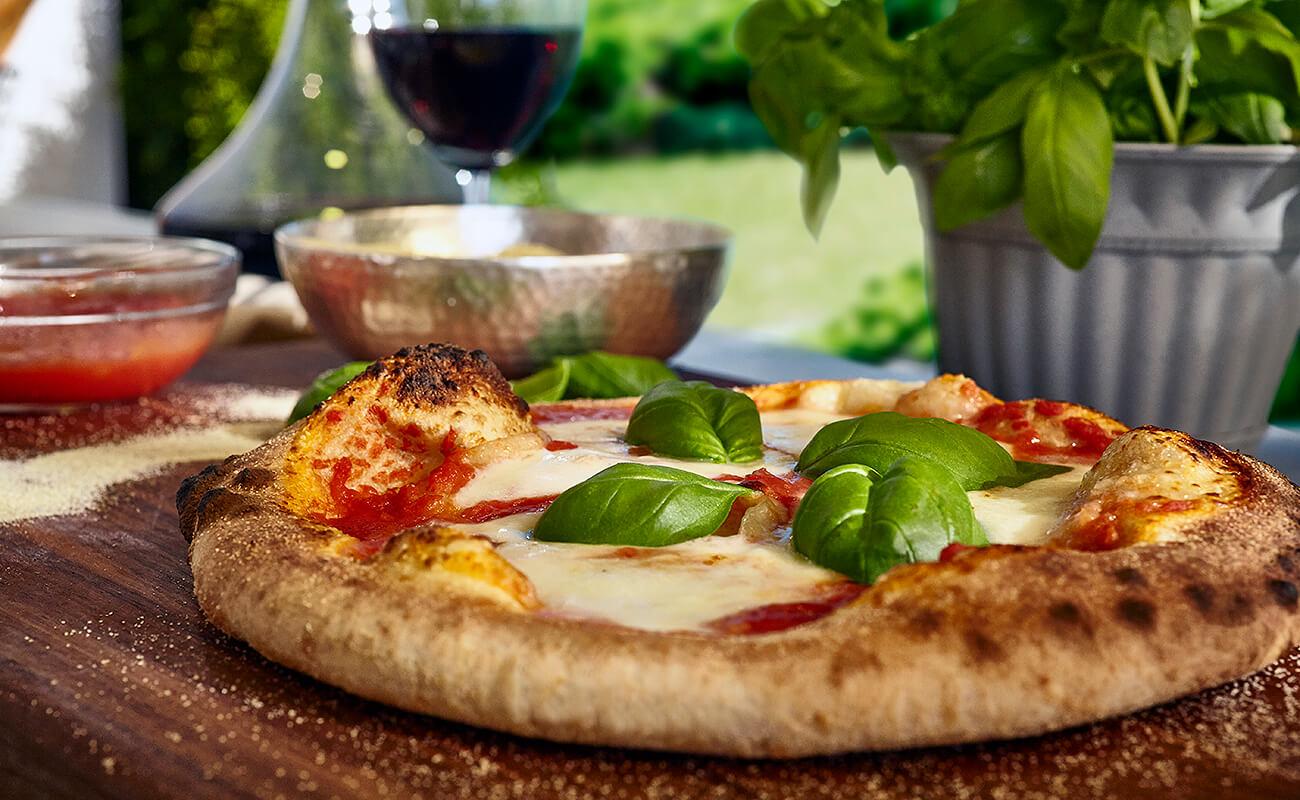 Pizza making is an art that many struggle to master. From perfecting the perfect, light, crispy crust, to finding a delicious combination of fresh, flavorful toppings, a lot goes into a seemingly simple pizza. We've put together our eight essential pantry items to start you on your way to making amazing, home cooked pizza.
1. Canned Whole Peeled San Marzano Tomatoes
Chefs around the world regard San Marzano tomatoes as the best of their kind. Typically, they have fewer seeds, and a brighter, sweeter flavor than your average tomato. We always use the unseasoned variety – it's better to add seasoning to your liking if needed. Canned tomatoes are the main ingredient in our simple raw tomato sauce.
2. Whole fresh garlic
It seems like a no-brainer, but garlic is a staple in our pantry. Always buy whole garlic, rather than the dried stuff; the difference in flavor is huge.
3. Extra Virgin Olive Oil
Another obvious item, but essential nonetheless. Good quality olive oil tastes fantastic, and has multiple uses. Include it in your tomato sauce or drizzle it over a pizza after it's been pulled fresh from a hot oven for a subtle, delicious flavor boost.
4. Tipo '00 Flour
Tipo '00 flour is ideal for making pizza dough because of its high burning temperature. To achieve an authentic Neapolitan pizza it needs to be cooked in an extremely hot oven. Regular flour burns at these high temps, but Tipo '00 flour will hold up beautifully lending itself to a nice amount of leoparding on the crust. The brand we like to use is called Antimo Caputo. It's also great for sprinkling on your counter and pizza peel to prevent dough from sticking. Corn meal works well for this purpose too.
5. Rye Flour
We like to have rye flour on hand to add to dough for a heartier flavor option. Our go to is Bob's Red Mill, they make a good quality dark rye flour.
6. Active Dry Yeast, Honey, Malt Syrup and White Wine
We cannot stress how important it is to make your own dough. The results you'll achieve should be dramatically better than if you use store bought dough or crust. Dry active yeast will work just fine when making dough. Keep it in the refrigerator and make sure it hasn't past its expiration date. We like to add honey to activate the yeast, and it contributes a subtle, sweet flavor. You can also use malt for the same purpose, and it will bring its own unique flavor to the table. Adding white wine will help create a more flavorful dough. Try our white wine pizza dough recipe.
7. Fresh Herbs
We love to have fresh herbs like basil, thyme and rosemary on hand. They add incredible flavor to any pizza. One of our favorite combinations is our Grape and Ricotta Pizza with Thyme.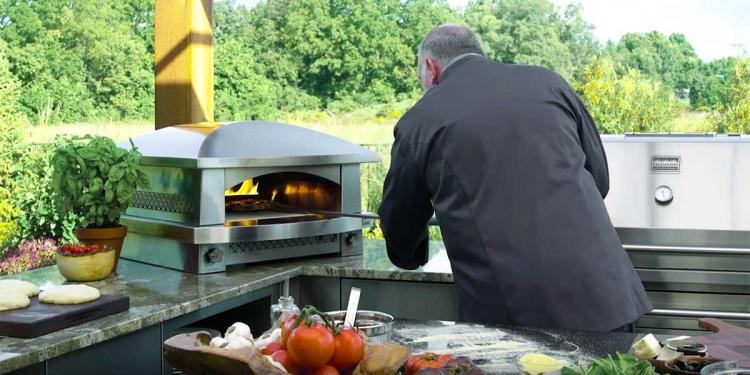 Neapolitan-style pizza baking in the Artisan Fire Pizza Oven
8. Cheese
Fresh mozzarella is a classic, and imperative for making a traditional Margherita pizza. Pecorino Romano is also delicious when grated over the top of a Margherita pizza pulled straight from the oven. When making a classic cheese pizza we prefer scamorza to low moisture mozzarella. It's an Italian cheese usually made from cows' milk, quite similar in texture to provolone. We recommend cutting scamorza and other low-moisture cheeses into small cubes rather than grating it. That way the melted cheese does not create a blanket that "smothers" the pizza.
When it comes to specialty cheeses we like to use sottocenere. It contains black truffles and usually has a volcanic ash rind that preserves flavor. It's subtle, indulgent taste pairs well with many other ingredients. Another favorite is Campo de Montalban. Its unique blend of cows', sheeps' and goats' milk creates a rich, nutty and complex flavor. It's phenomenal with different types of meat. Case in point: our Charcuterie Pizza.