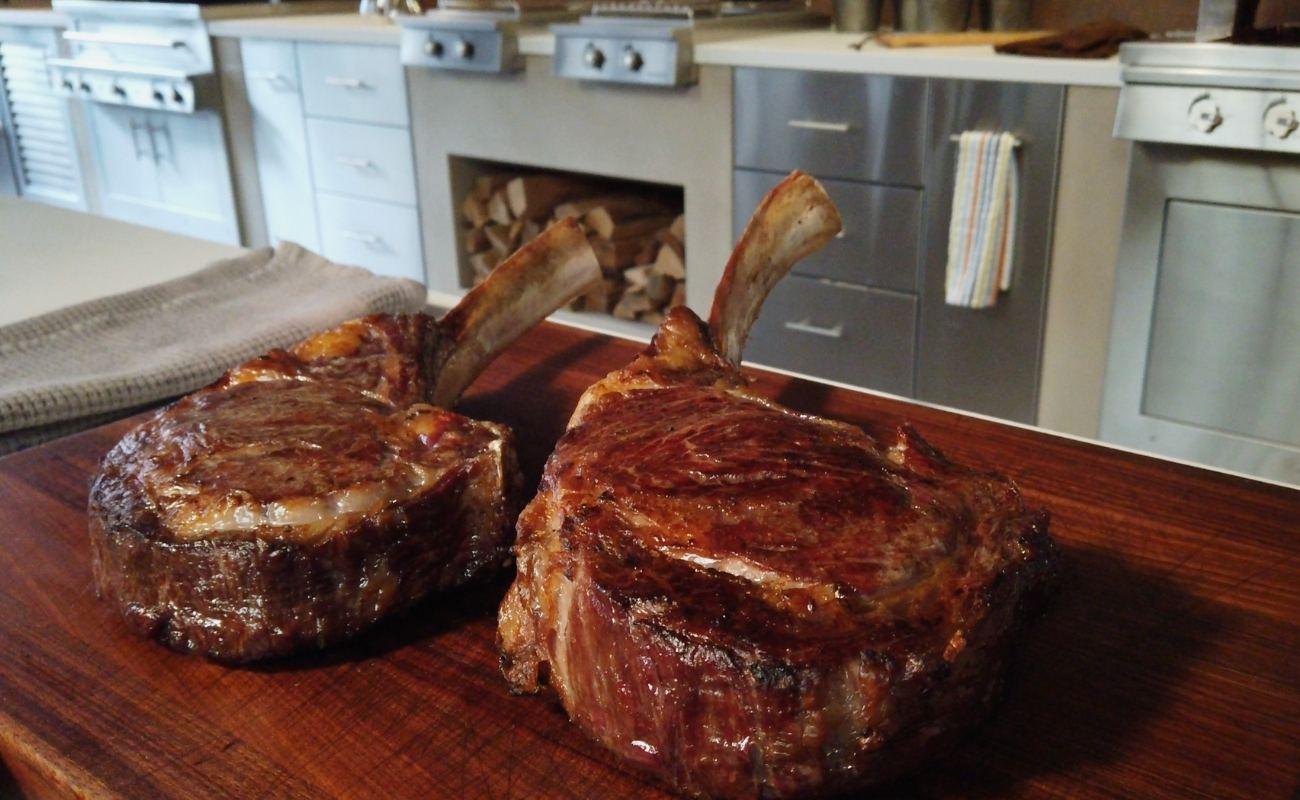 The Kalamazoo Argentinian Style Gaucho Grill is a magnificent centerpiece for your outdoor kitchen. The spoked wheel raises and lowers the food above a flavorful wood fire for complete temperature control to elevate your cooking experience.
Tempering steaks on the Gaucho Grill is a favorite technique for our Grillmaster Russ Faulk. This technique is very similar to the "reverse sear" you might employ with sous vide or a smoker. The key is to build a multi-zone wood fire inside the grill while also changing the height of the grilling rack above the fire. Start the steaks at the highest level with the fire offset away from the area below the steaks. Once the steaks have reached about 100°F internal temperature, he lowers the grilling rack and moves the steaks directly over the fire for a final sear. 30 to 60 seconds on each side is all he needs to develop that flavorful exterior crust.
Watch Russ give tips to temper a steak on the Argentinian-style Gaucho Grill.