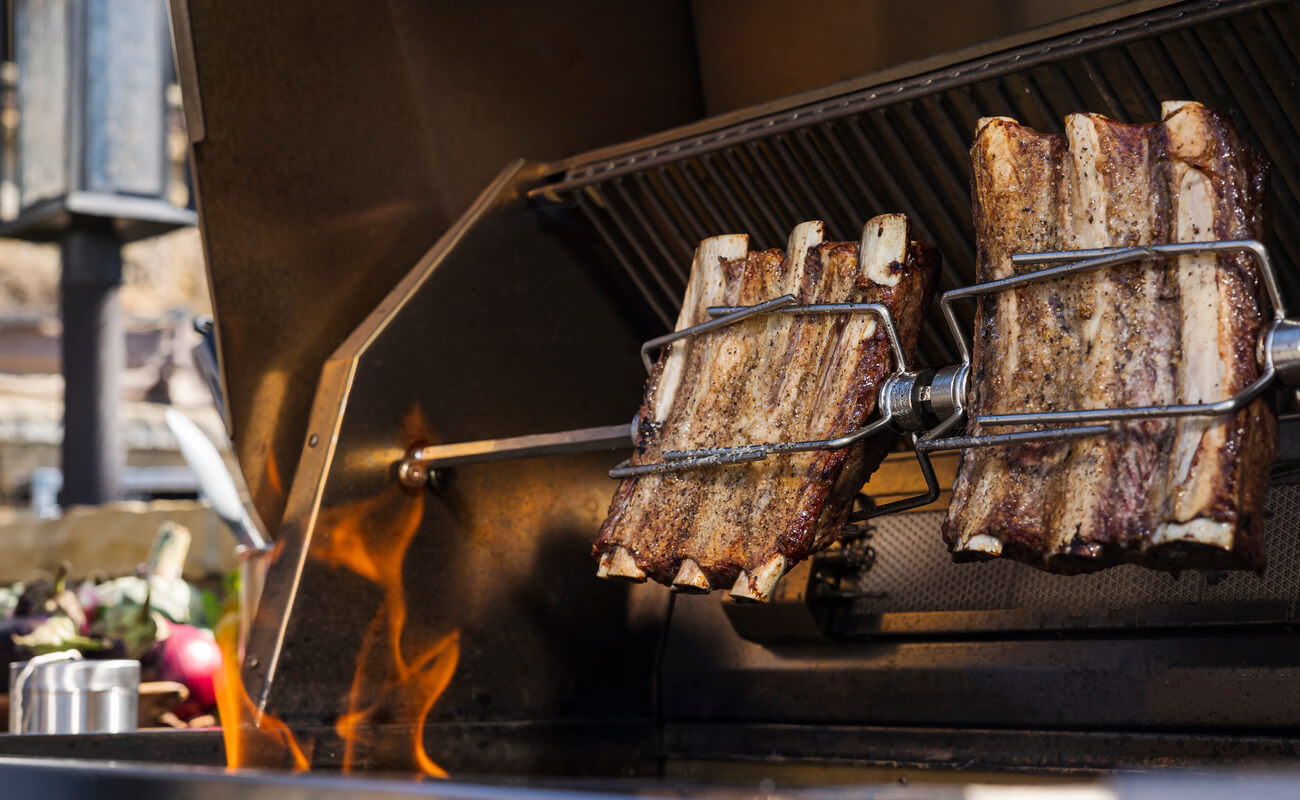 Rotisserie roasting is ideal for large pieces of meat like pork loin, legs of lamb, and whole birds. The rotisserie system rotates the food allowing it to cook evenly as it bastes in its own juices. It yields delicious browned exterior crusts and tender juicy meat on the inside. Plus, it's a show-stopping way to cook; your guests will be impressed when they see the rotisserie in action!
How to Use the Rotisserie on the Hybrid Fire Grill
---
You have several heat source options when cooking with the Hybrid Fire Grill: the infrared rotisserie burner, an indirect wood fire, smoker pellets, or an indirect gas fire. We particularly love cooking over a live wood fire because it generates a dry, consistent heat that creates delicious browned crusts, and infuses the food with a subtle smoky wood flavor. To rotisserie roast over a wood fire using the Hybrid Fire Grill, simply remove the grill surfaces, then place the wood limbs in the front of the Hybrid Fire Grilling Drawer/s to create an indirect heat source.
Wood limbs placed at the front of the Hybrid Fire Grilling Drawer create an indirect fire.
We also love making traditional barbecue using the Hybrid Fire Grill smoker pellets and inserts. The smoker pellet inserts fit neatly inside the Hybrid Fire Grilling Drawer and are designed to be filled with wood smoker pellets. The smoker pellets produce ample, flavorful wood smoke for hours on end. Read our Barbecue Techniques Grilling Guide for more information on how to use the Hybrid Fire Grill as a smoker.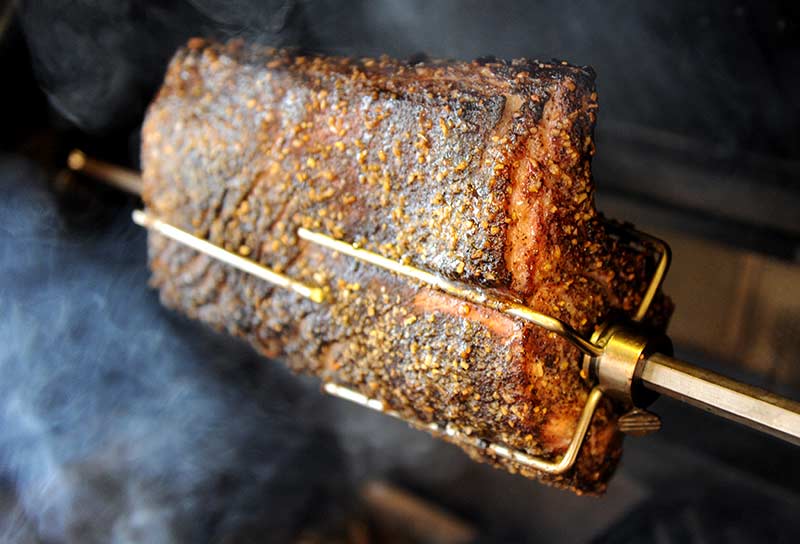 Rotisserie pork roast smoking on the Hybrid Grill using the smoker pellets and grill inserts.
For rotisserie cooking, we recommend placing a drip pan beneath the food. The juices in the drip pan can be used for basting. The infrared rotisserie burner should not be used in conjunction with another heat source.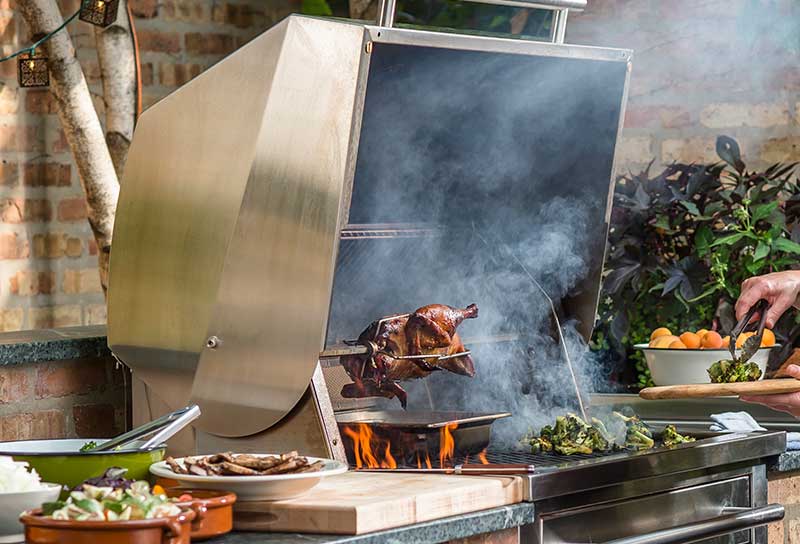 Rotisserie duck roasting over a wood fire on the Hybrid Fire Grill.
ESSENTIAL TOOLS FOR ROTISSERIE GRILLING
---
Long grilling tongs for moving logs of wood
Clamps or deep dish pizza holders, for removing the rotisserie when hot
Pliers, for tightening the lock screws
Butcher's twine for trussing poultry
Our Favorite Rotisserie Recipes
---
Wood-Fired Rotisserie Beef Ribs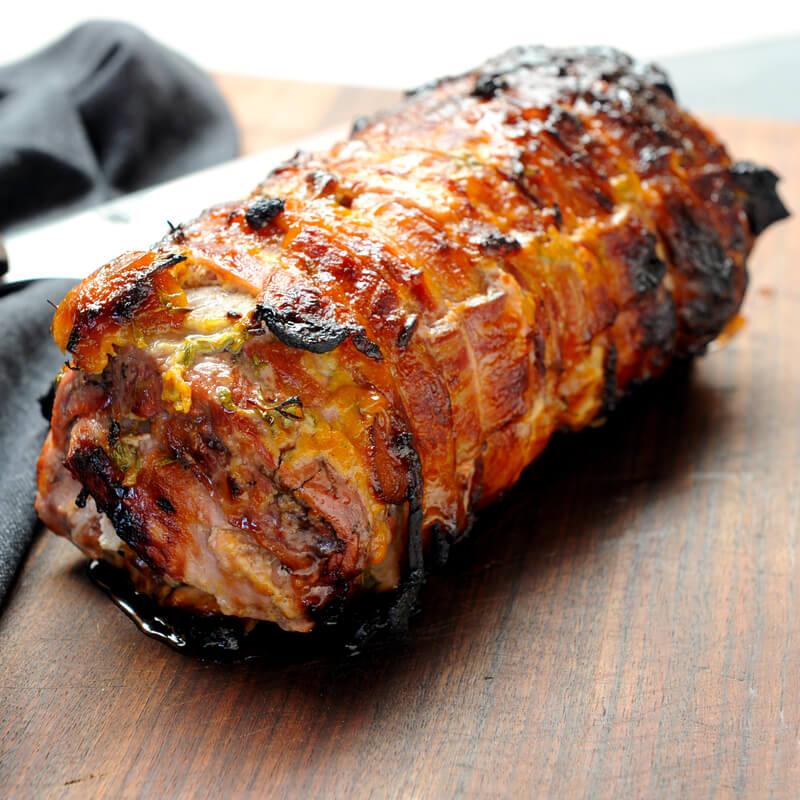 Bacon-Wrapped Pork Loin with Apricot Mustard and Vermouth Sauce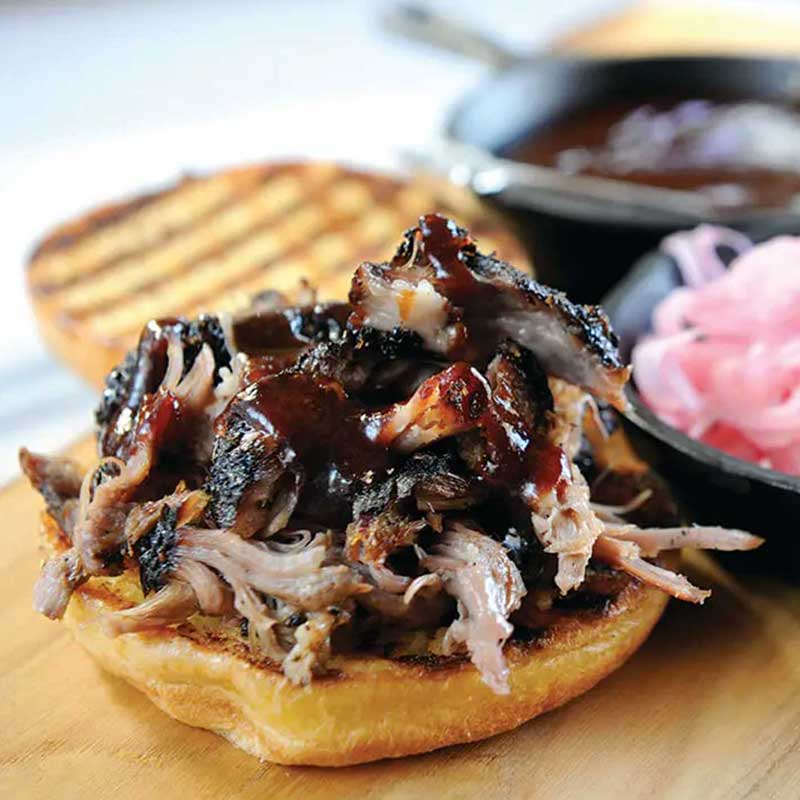 Pulled Pork Sandwiches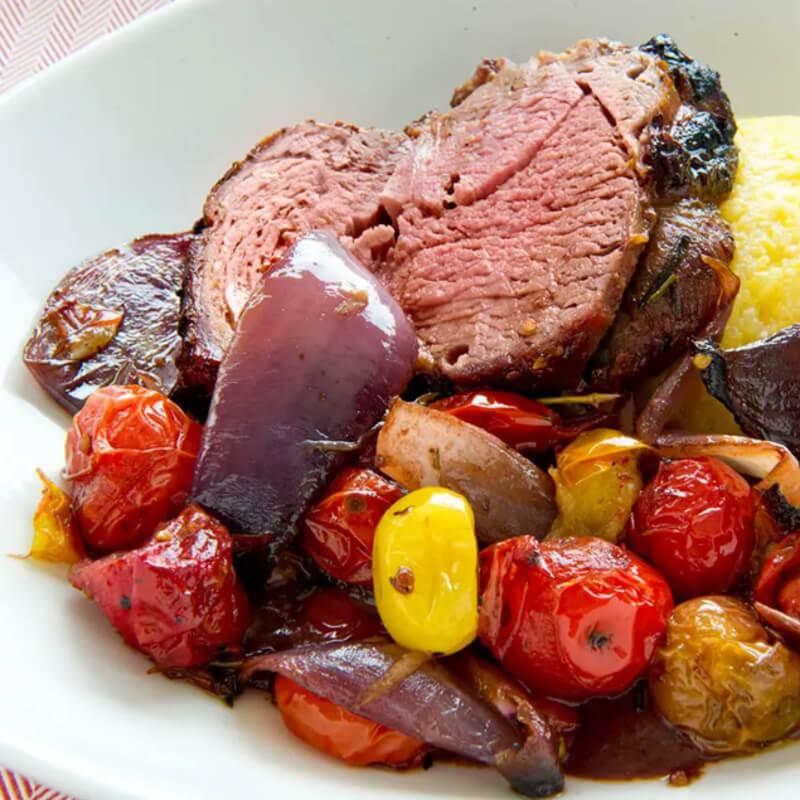 SPIT-ROASTED LEG OF LAMB OVER GRITS AND TOMATOES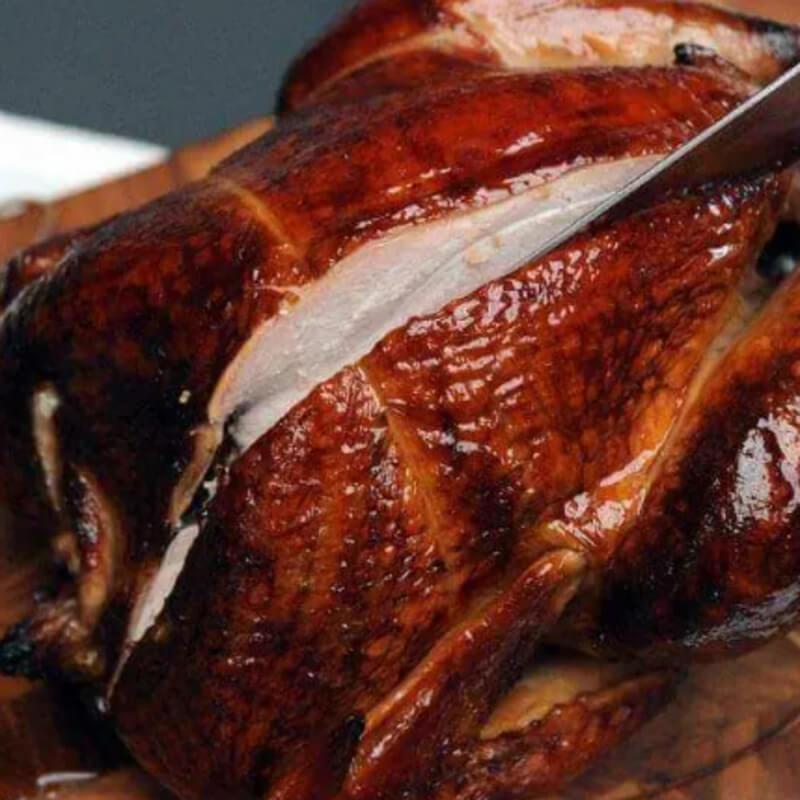 ROTISSERIE-SMOKED TURKEY ON THE GRILL
Rotisserie Grilling Videos
---
Watch Kalamazoo grillmaster Russ Faulk, and a few of our favorite chefs, rotisserie roast some of incredible dishes on the Hybrid Fire Grill.
Chef Rick Bayless uses the rotisserie to cook two chickens over a live fire on the Hybrid Fire Grill.