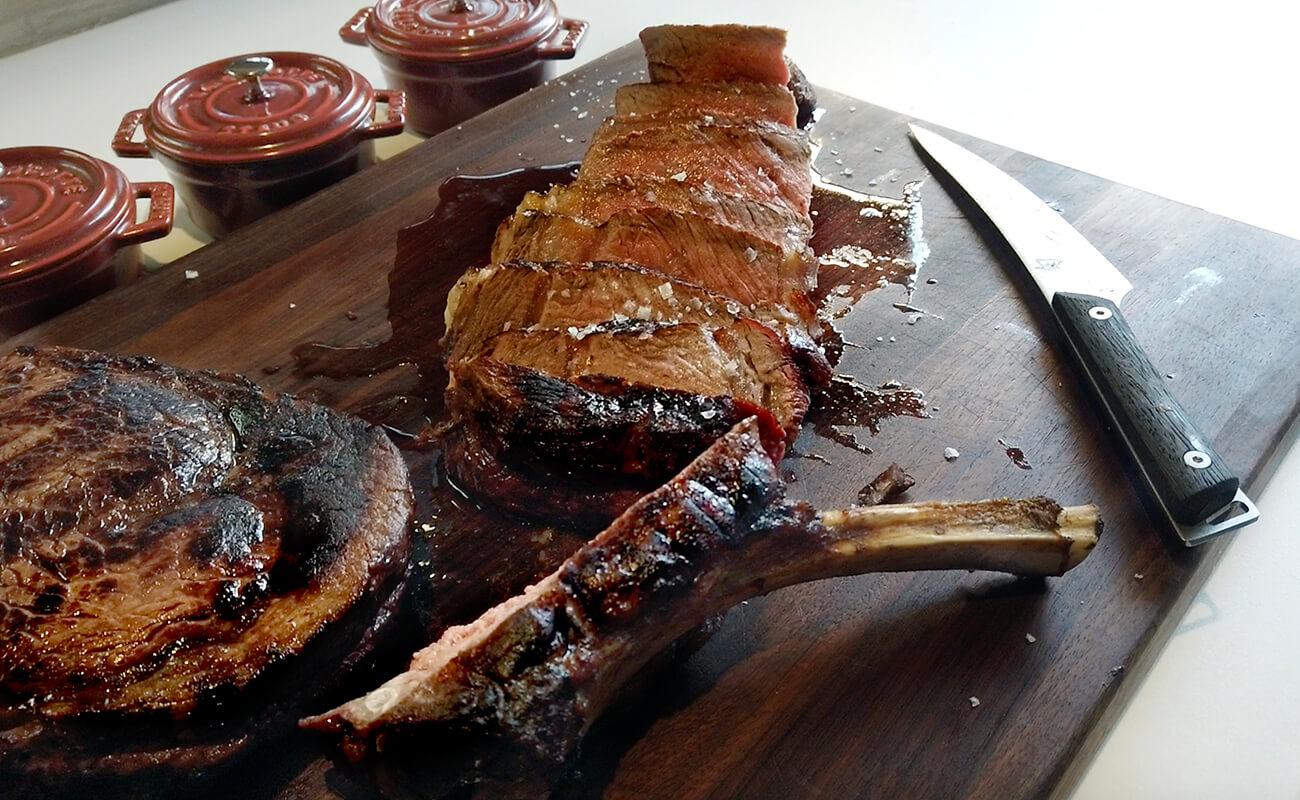 The Kalamazoo Hybrid Fire Grill is more than the world's highest-performing gas grill; it allows you to cook with gas, wood and charcoal in any combination. This makes for impressive versatility, creating a temperature range that lets your sear quickly or cook low and slow.
Grillmaster Russ Faulk, loves using the sear and slide technique when cooking steak on the Hybrid Fire Grill because he can achieve a flavorful crust and the perfect internal doneness. To do so he creates a blazing hot fire on one side of the grill for intense direct heat to give the steak a perfect sear—and leaves the rest of the grill off with no heat source. After both sides of the steak are seared, he moves it to the area of the grill with no fire, closes the lid and uses the grill like an oven to let the steak coast up to the ideal temperature. The extended body of the Hybrid Fire Grill allows for more even air circulation throughout the entire grill, creating a convection oven effect that is ideal for roasting.
Watch Russ give his tips on how to grill the perfect steak.