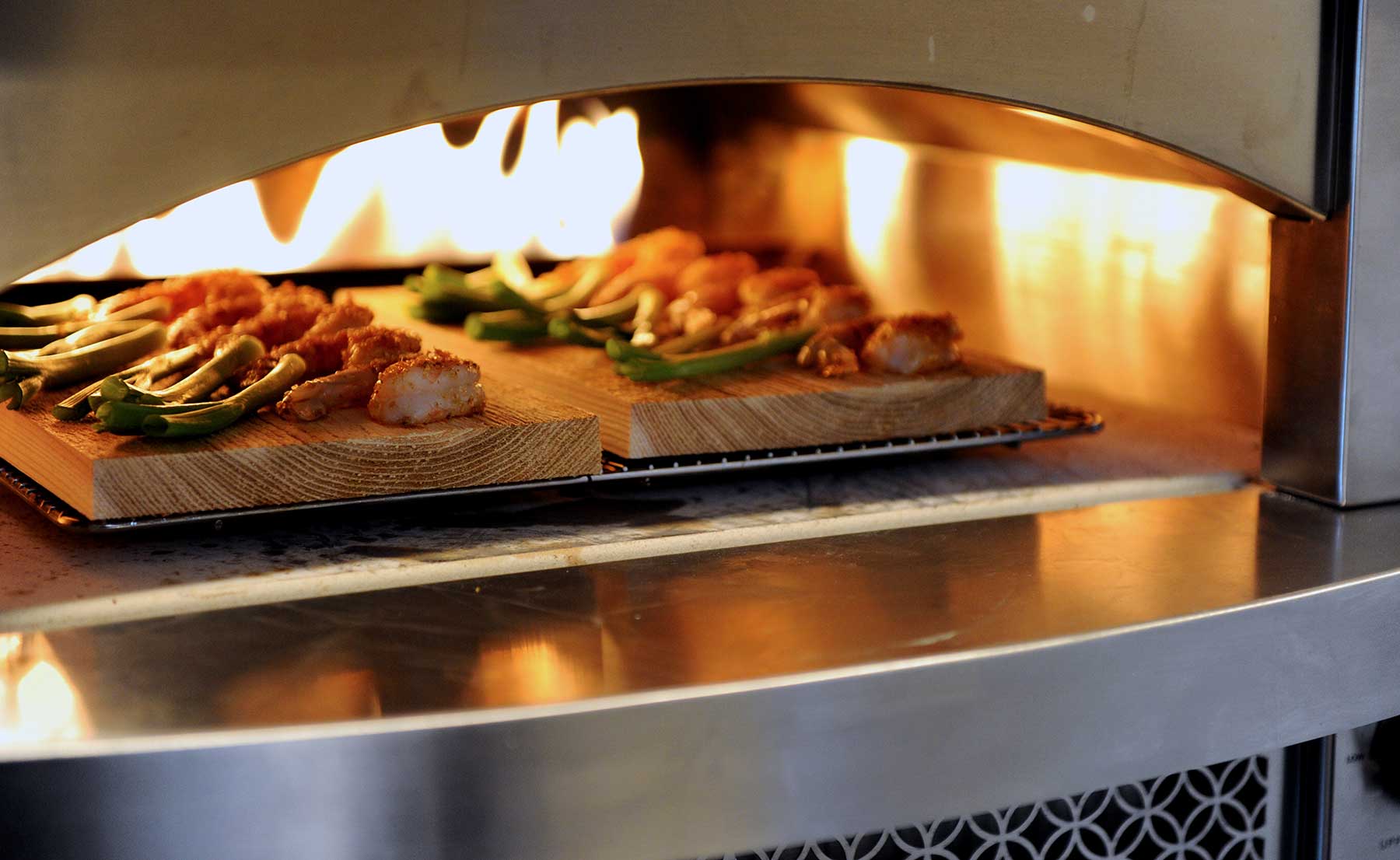 The Kalamazoo Artisan Fire Pizza Oven makes outstanding Neapolitan pizzas, but that's not all it can do. Our outdoor pizza oven is extremely versatile, and is excellent for roasting meat, fish, or vegetables in. Another cooking method we love using is planking. We suggest cooking meat or seafood atop wooden planks to create outstanding wood-fired flavors in a short cooking time.
The Artisan Fire Pizza Oven gives you total control over both the lower and upper burner, allowing you to build the intense broiling heat that's perfect for plank cooking. Charring your wooden planks on the grill first will help release the scent of the oils in the wood, infusing even more flavor into the food from below.
Watch this video to see how Kalamazoo grillmaster Russ Faulk cooks shrimp, corn, and poblano peppers stuffed with mac and cheese on cedar planks in the Artisan Fire Pizza Oven.