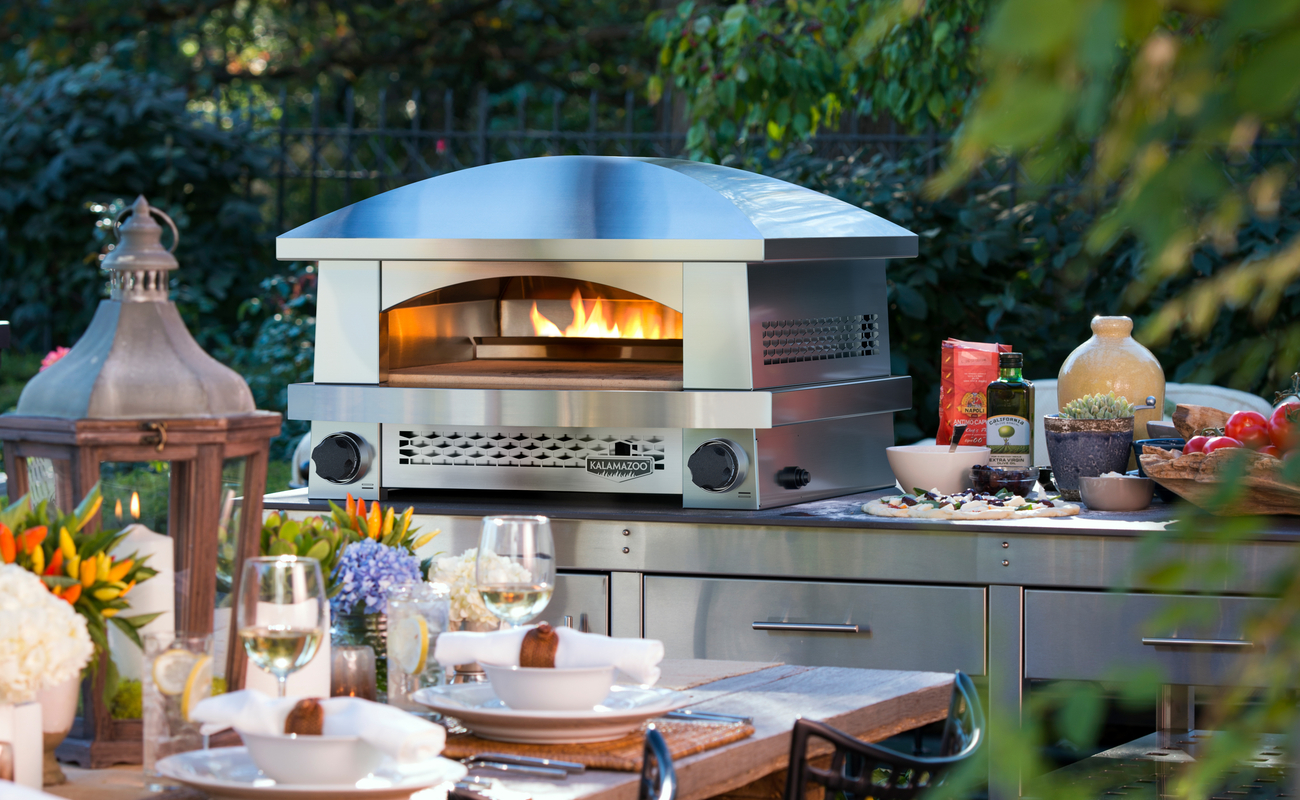 It's fair to say that most people enjoy a good, old-fashioned pizza party! It is the perfect excuse to gather your friends and family and enjoy the outdoors. We came up with a few key tips to ensure your party is successful and hassle-free.
Planning the Menu
Consider your guests tastes when planning the menu. Pizza makes for a fantastic dinner party meal because it is so versatile. You can be as creative as you like with your topping choices, and accommodate a wide variety of flavor and dietary preferences. If you're hosting a family affair where children will be present, plan on making a few kid-friendly options like a classic Margherita, or even Detroit-Style Pepperoni Pizza. Once the kids are covered, you might want to make a few more sophisticated, gourmet options for the adults. One of our personal favorites is this Charcuterie Pizza recipe. The truffle sausage has a delightfully earthy flavor, and the triple-cream French cheese adds just the right amount of richness. If some of your guests are vegetarians, there are an abundance of excellent meat-free recipes out there. We recommend our Grilled Vegetable Pizza, or this Potato, Rosemary, Mozzarella and Thyme Pizza by Jamie Oliver. And pizza doesn't just have to be limited to the main course. This Chocolate Hazelnut Raspberry Pizza makes for an incredible dessert.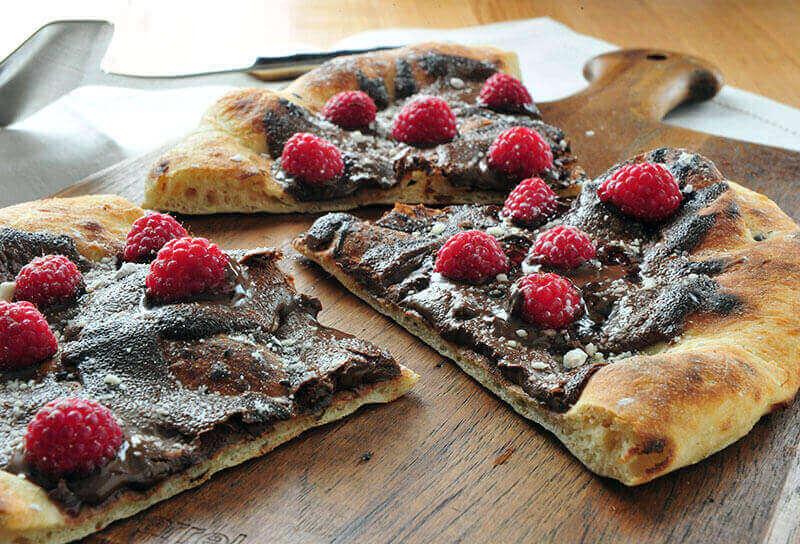 Chocolate Hazelnut and Raspberry Dessert Pizza
Prep Ahead of Time
One of the greatest things about hosting a pizza party is that most of the prep can be done in advance. Cut up your toppings prior to the party and store in separate containers until it's time to cook. If you're making your own dough, this can be done the night before – in fact we actually recommend it. Our Artisan Fire Pizza Oven Dough recipe calls for the dough to be stored in a refrigerator for 12-24 hours prior to cooking. We strongly encourage you to make your own dough if you can. You will find that the payoff on both texture and flavor are huge, and making your own dough truly is easier than you might think.
Get Your Guests Involved
Try labeling your pre-prepared toppings and setting them out on the work station. You can get small chalkboard signs, mount them on easels and write out the ingredients for each pizza. Pre-form the dough and then invite your guests to assemble their own pizzas. You can also encourage guests that are feeling a little more creative to make up their own combinations.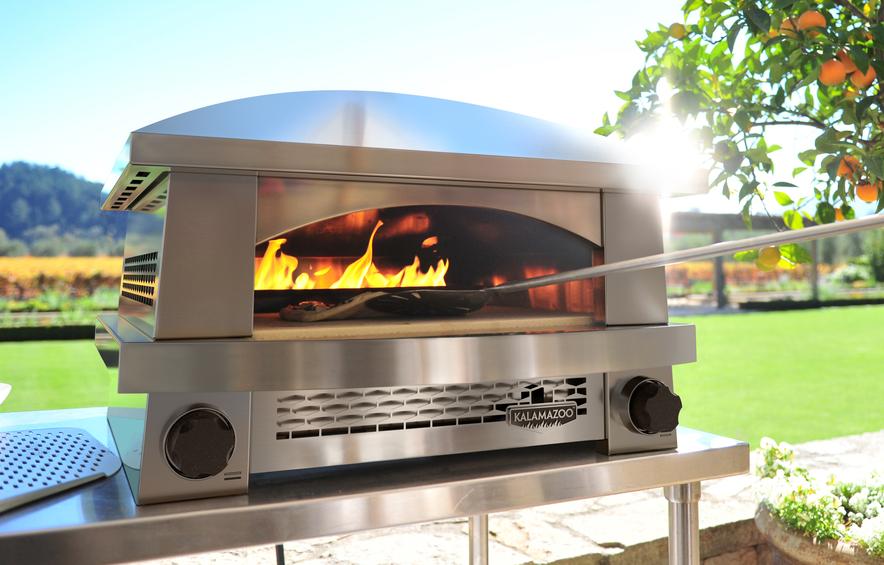 The Kalamazoo Artisan Fire Pizza Oven
The Oven
When it comes to cooking authentic Neapolitan-style pizzas, heat intensity is a crucial factor. Professional pizzaiolas traditionally use ovens heated to at least 800 degrees. High cooking heat makes for perfect pillowy, crispy crusts. The Kalamazoo Artisan Fire Pizza Oven has two burners; one beneath the cooking deck, and one above it, allowing you to separately control cooking intensity for the crust and toppings. The Kalamazoo outdoor pizza oven can reach 1000 degrees and cook a thin-crust pizza in less than three minutes. If you don't own an outdoor pizza oven, cooking pizza on the grill is another good option. For tips on how to do this, see our guide to cooking pizza on the grill.