A Brief Overview of Cooking Wood Species
Want to cook with wood but not sure where to start? Check out our notes below and pair your preferred species with your favorite recipes to get savory, smoky meals to remember.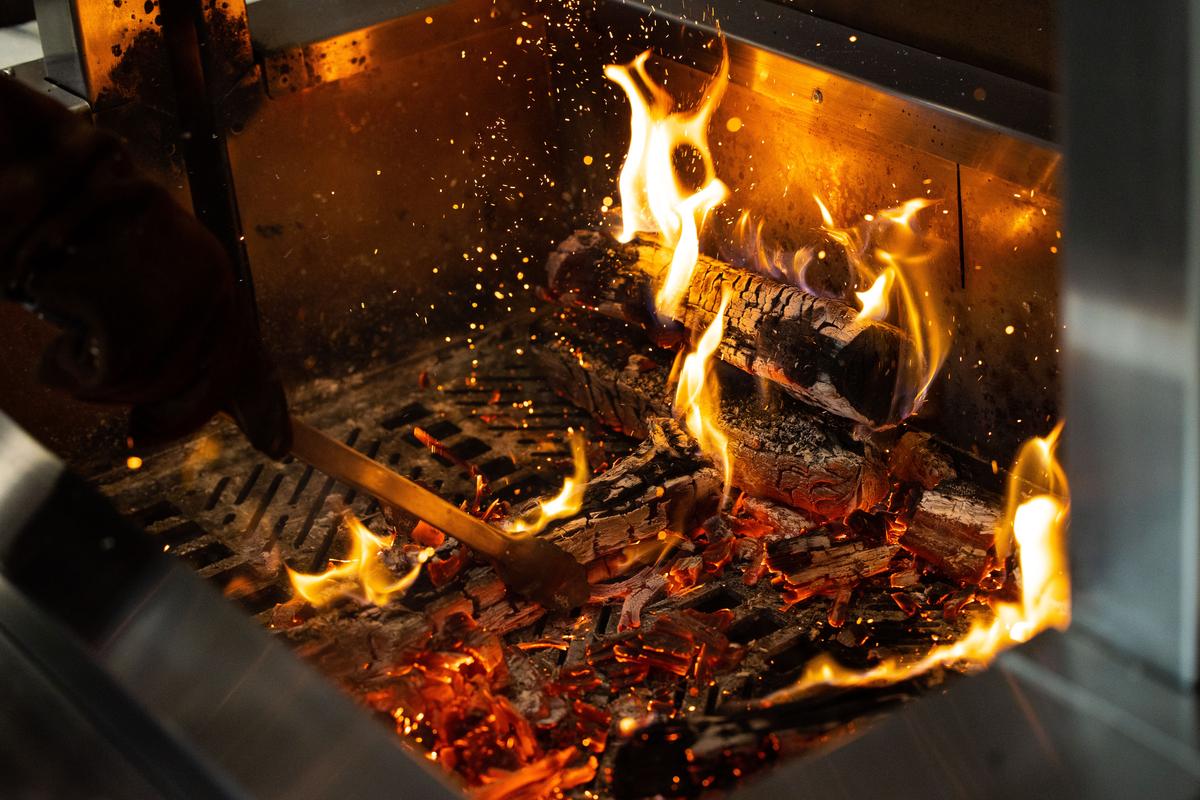 At Kalamazoo, our focus on quality extends to every last detail, including the wood we cook with. Supplied in partnership with Cutting Edge Firewood, our our premium variety of kiln-dried, hand-selected wood is custom cut for use with Kalamazoo grills and smokers.
WHITE OAK
Popular amongst professional chefs, oak wood is one of the most widely used hardwoods available and is known for its incredible heat and subtle smoky flavor. It creates perfect dishes without becoming too bold or overpowering, making it ideal for all types of red meat, pork, poultry, fish or vegetables.
ChERRY
For many competitive barbecue teams across America, cherry cooking wood is a favorite for use with nearly any food. Cherry provides a rosy color and a sweet, fruity flavor in vegetables, chicken, turkey, pork, seafood and more.
APPLE
Cooking with apple wood provides a sweet, apple-smoked flavor to your food and is a crowd favorite when cooking pork, poultry, seafood, and lamb.
PECAN
Pecan is the most legendary cooking wood in the South, lending a sweet flavor to your barbecue. A member of the hickory family, pecan burns hotter and longer, and it ignites quickly and easily.
MAPLE
The same type of tree that produces maple syrup can add a slightly sweet flavor to your cooking. Maple produces a mild smoke that won't overpower your food.
HICKORY
Hickory wood is used by professional barbecue teams and chefs around the country. It has a neutral flavor, like oak, but with more "punch."
Want to learn more about burn time, flavors, aromas and uses? Check out these helpful details from our partner, Cutting Edge Firewood, and then browse our wide selection of premium wood cuts to find your perfect match. And in case you can't decide, we offer variety packs so you can experiment in finding your favorites.