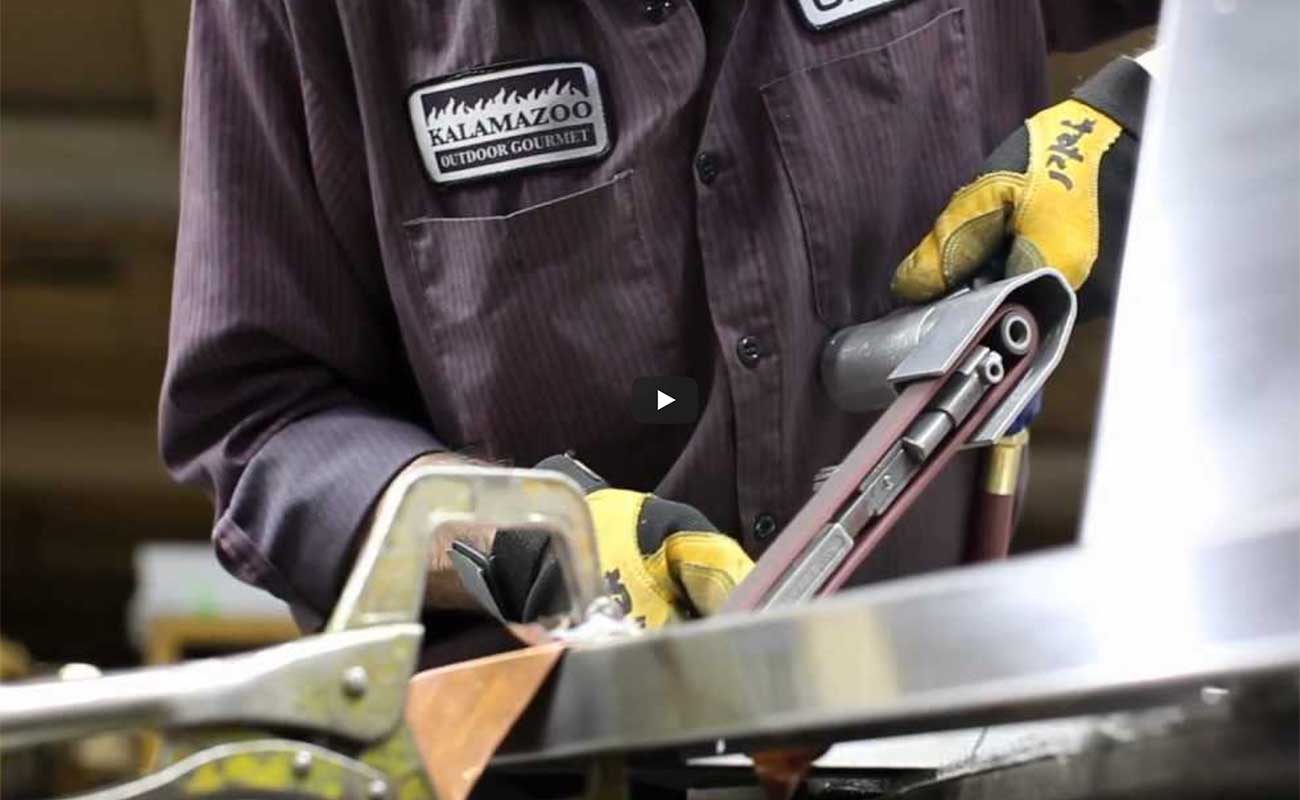 Kalamazoo's history is deeply rooted in a tradition of craftsmanship and quality. An unbelievable amount of hard work and detail goes into every single one of our products.
Each grill is hand-made to order, at the time of purchase. A team of dedicated craftspeople in Michigan bend, weld, finish and assemble every grill by hand. And when they're finished, they proudly sign their names inside the grill.
Take a look behind the scenes to see the skill, craftsmanship and pride that goes into our outdoor kitchens.