Gallery
Saddlebrooke Ranch, AZ
Creating a space to showcase the stunning desert views and enjoy the natural surroundings was the primary goal for this project.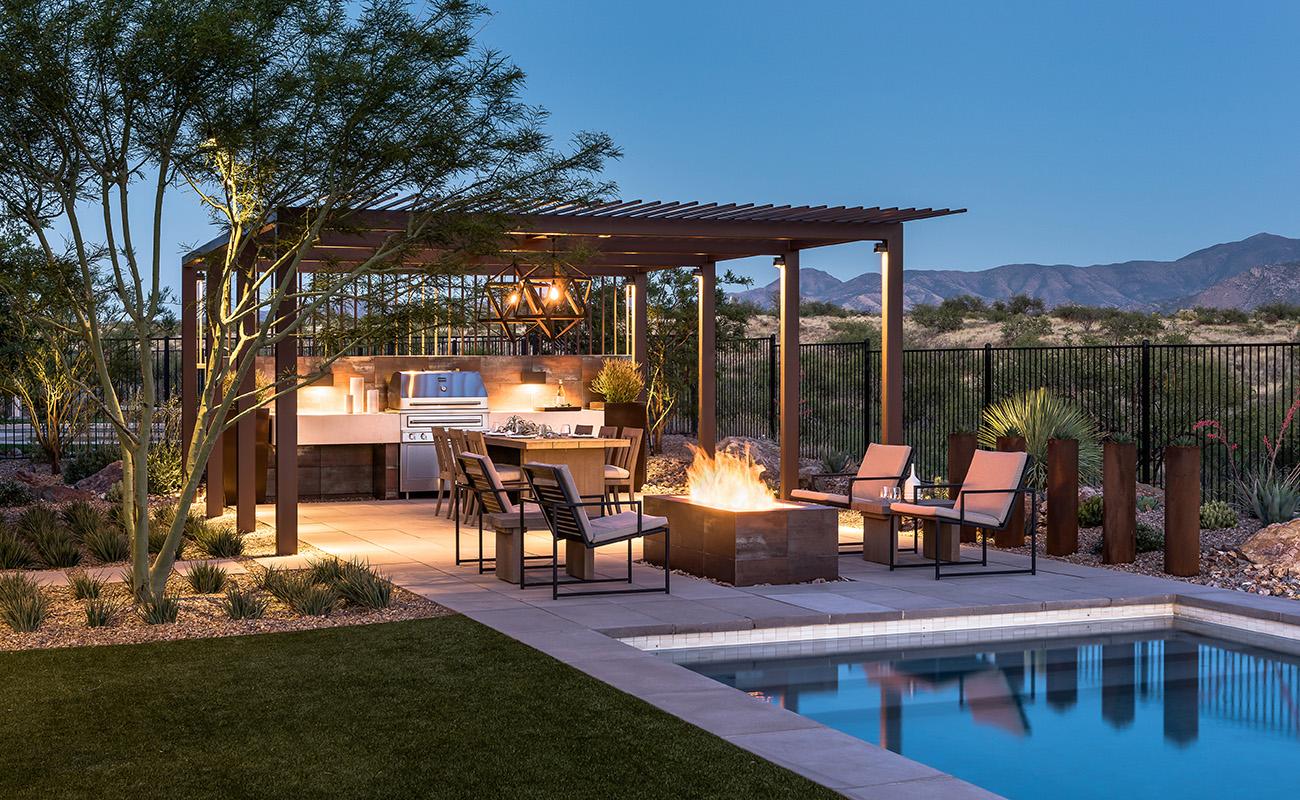 Saddlebrooke Ranch, AZ
By Prideaux Design
This stunning desert modern space in Phoenix, Arizona maximizes both function and flow. Designer Kathryn Prideaux focused on achieving all functional requirements of the space - from the pool and outdoor kitchen to turf for the dog - in a clean and minimalist way that flowed from interior to exterior.
Prideaux's philosophy is reflective of her appreciation for the stunning desert surroundings. Says the designer, "we are afforded the unique privilege to be able to live outdoors for much of the year, but it is also our responsibility to take very little of the desert to do this."
When planning the kitchen space, the client knew exactly what she wanted. Having previously owned Kalamazoo products, the homeowner specified the exact model (K750HB Hybrid Fire Grill). Says Prideaux, "The outdoor kitchen was designed around the grill. It became the central feature of the kitchen wall with cantilevered countertops floating off of each side of the unit."
Highlighting the views was a key consideration for the project and the designer was very intentional with what views were kept open and what was blocked. Prideaux's favorite element in the space is the view from the end of the pool and spa area. "I just love it. The back kitchen wall with the shade feature standing over it, the beautiful hanging pendant is so welcoming and dramatic. It is just perfection."
By maximizing form and function, Prideaux created the perfect outdoor space for relaxing, entertaining and taking in the tranquil desert surroundings. Learn more about what went into designing this space here.
Photography by Matt Vacca.
GET STARTED WITH OUR OUTDOOR KITCHEN PLANNING GUIDE
Our outdoor kitchen design team has compiled this handy guide chock-full of great advice and recommendations. It includes tips on getting started, planning your kitchen layout, selecting products and some key mistakes to avoid.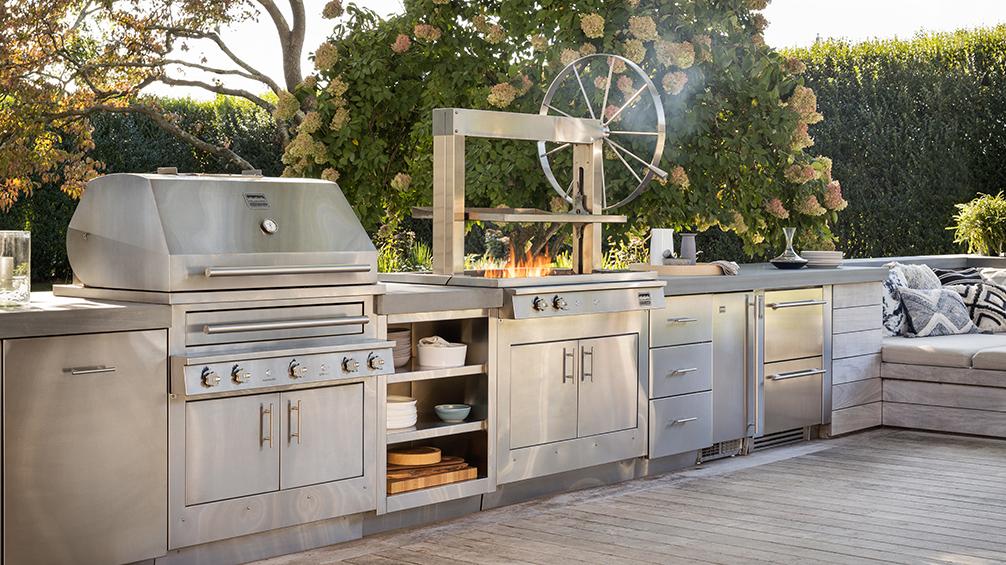 EXPERT DESIGN SUPPORT AT EVERY STAGE
Our team of expert designers is here to help create your dream outdoor kitchen. From space planning to product selection to installation support and everything in between, we can help. Leverage our experience to create an outdoor space to enjoy for many years to come. Let's get started today.