Oakhurst, New Jersey
A fully independent outdoor kitchen and expansive pool area set the stage for exceptional outdoor entertaining.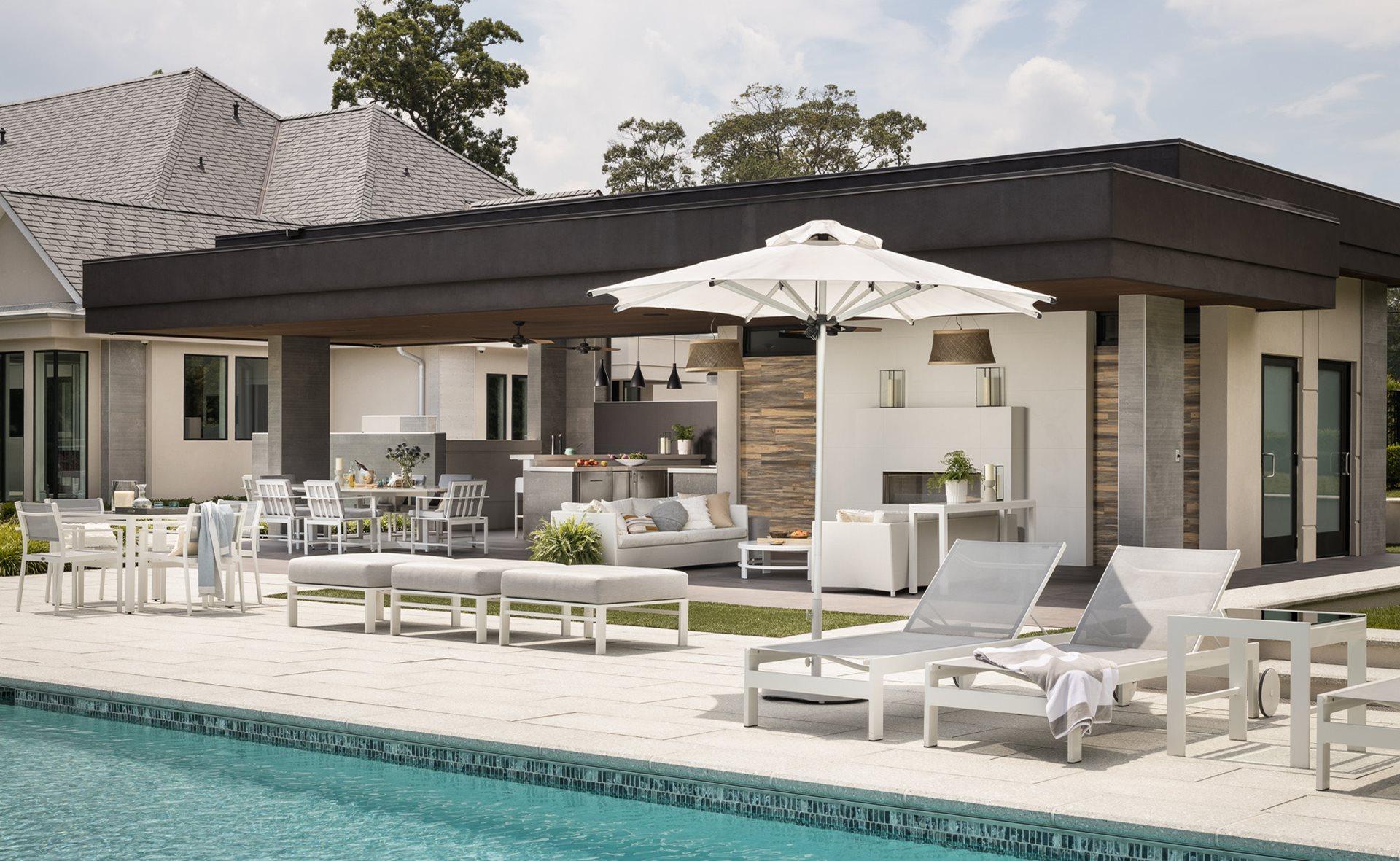 Oakhurst, New Jersey
By Robert W. Adler & Associates
This modern outdoor kitchen completes an outdoor entertainer's paradise in Oakhurst, New Jersey. Whether days are spent lounging by the pool in cabanas, warming up by the fireplace or cooking meals in the fully functional outdoor kitchen, the natural color palette and generous spaces create a comfortable environment for enjoying the outdoors. The heart of the cooking space is the K1000HB Hybrid Fire Grill, our largest model, which anchors this U-shaped kitchen and provides exceptional cooking capacity for large parties and summer barbecues.
The kitchen's weather-tight Signature Series storage cabinets can be stocked with dishes, serveware and more all year round, with total protection from the elements. Two refrigerators and a sink complete the cooking area; the result is an outdoor kitchen that operates entirely independently of the one indoors, giving the chef greater freedom to entertain while cooking. Friends and family can also join in the experience of cooking outdoors when seated at the covered bar or nearby dining area.
Homeowners will enjoy cooking, relaxing and entertaining in this thoughtfully designed outdoor space for years to come.
GET STARTED WITH OUR OUTDOOR KITCHEN PLANNING GUIDE
Our outdoor kitchen design team has compiled this handy guide chock-full of great advice and recommendations. It includes tips on getting started, planning your kitchen layout, selecting products and some key mistakes to avoid.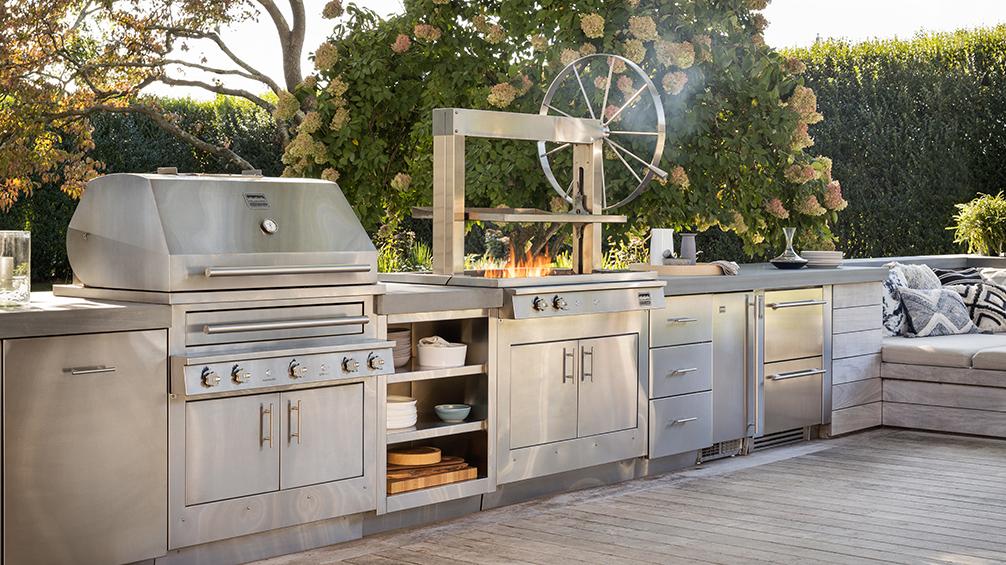 EXPERT DESIGN SUPPORT AT EVERY STAGE
Our team of expert designers is here to help create your dream outdoor kitchen. From space planning to product selection to installation support and everything in between, we can help. Leverage our experience to create an outdoor space to enjoy for many years to come. Let's get started today.