K1000HB
K1000 Built-in Hybrid Fire Grill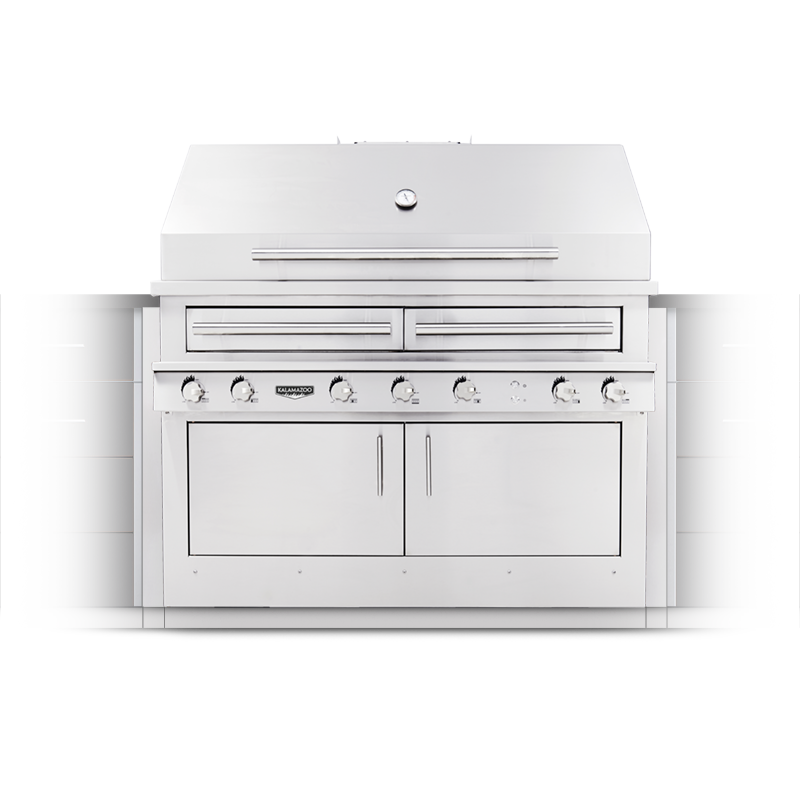 K1000HB
K1000 Built-in Hybrid Fire Grill
Starting at

$28,295 USD
Awesome firepower, custom dragon burners, enhanced heat circulation and live fire cooking capabilities. Nothing compares to the Hybrid Fire Grill.
Hybrid Fire Grill Options
Images shown may not represent all of your selected options.
K1000 Built-in Hybrid Fire Grill added to cart successfully.
Browse these related products before checking out.
View Cart
Product Features
Specifications & Resources
---
Product Features
---
Available in marine-grade stainless steel
Four cast bronze burners, 25,000 BTUs each
Heavy-duty stainless-steel rod grill grates
Ignition burner with electronic hot surface ignition
Rotisserie system with two infrared burners; motor mounted in cabinet
Ambient control panel lighting Flip-up warming rack
Advanced Cooking Concept with deep hopper clean-out
Two Hybrid Fire Grilling drawers for wood and charcoal
Stands on stainless steel leveling legs
Built from heavy-gauge 304 stainless steel
Handcrafted with pride in Kalamazoo, Michigan
For outdoor use only, do not install below overhead combustible surface
Deep Firebox Comparison
The key to the Hybrid Fire Grill's versatility is the dynamic heat circulation made possible by the expanded fire box
There is four times greater distance between the burners and the bottom of the fire box than there is in typical gas grills, creating more even heat with fewer flare-ups

Watch the video further down this page for more information
We're here. We're available.
Questions arise. Let us know what you're thinking. Also, we can help make your outdoor kitchen vision—whatever it is—into an actionable plan.
Contact Us
Design Support