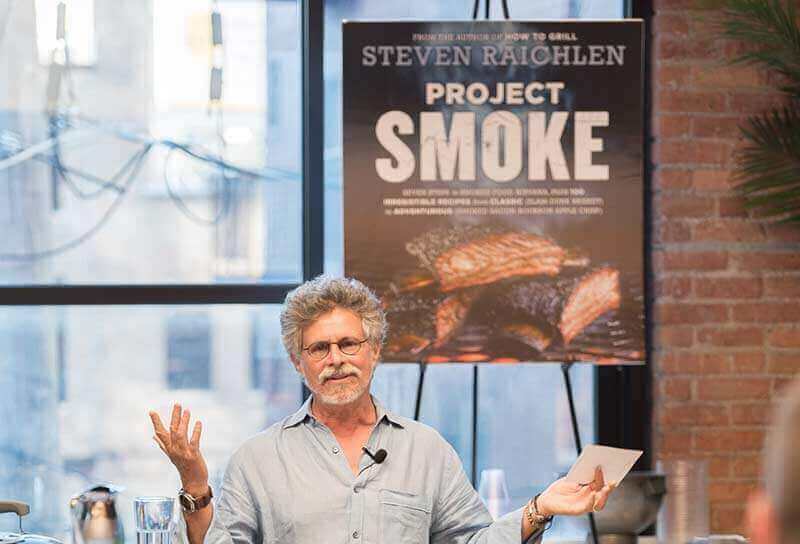 June 21, 2016
Project Smoke
We were thrilled for Steven Raichlen – barbecue expert, TV host and author – to come to Kalamazoo's Culinary Center in Chicago for a special book signing of his latest cookbook and New York Times bestseller, Project Smoke. He also hosted a special edition of his Barbecue University where grilling enthusiasts from across the country had the chance to learn from him and cook on Kalamazoo grills.
At the book signing event, his fans were able to chat one-on-one with Steven about smoking technique and try some of the recipes from the book. The recipes were cooked on the Kalamazoo Hybrid Fire Grill and Gaucho Grill with the help of our grillmaster, Russ Faulk.
Leading up to the book signing, Steven appeared on WGN's Midday News and cooked several recipes on our Gaucho Grill.
Steven was also interviewed on WGN Radio, and the event was featured in the Daily Herald.
---
Lunchbreak: Cherry-smoked strip steak and rotisserie-smoked chicken, prepared by chef Steven Raichlen