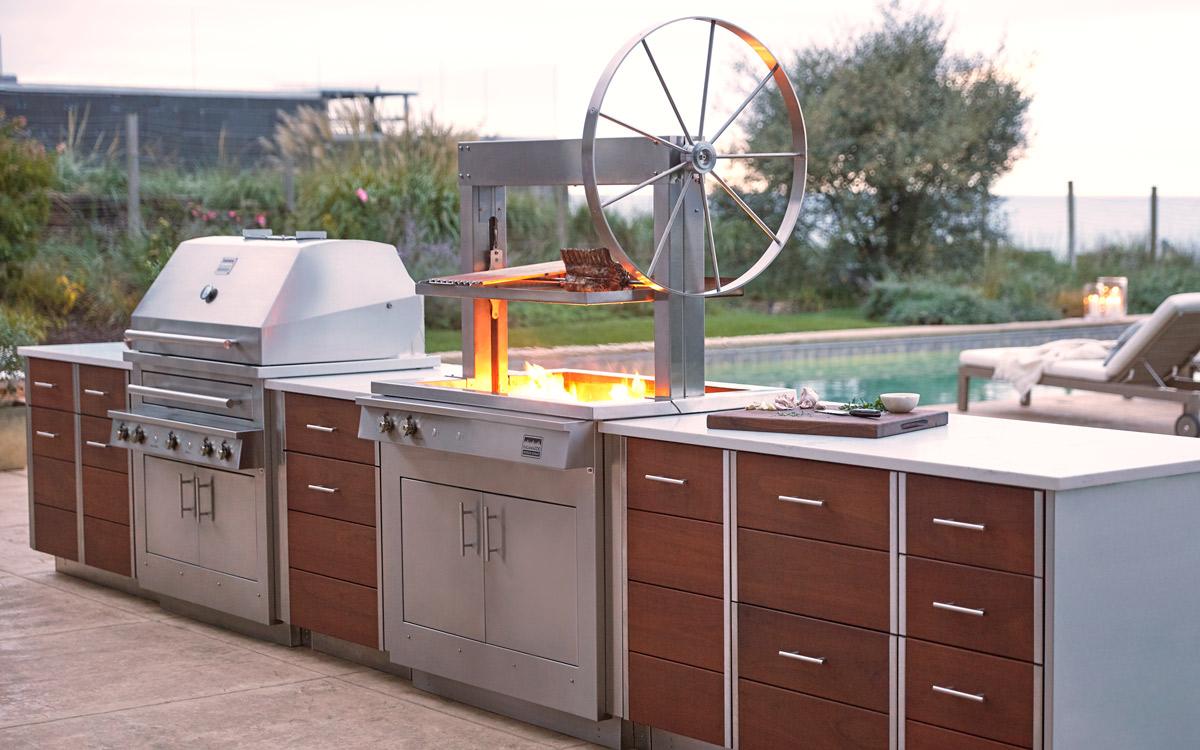 August 01, 2019
Epicurious; Robb Report; Reuters
If you don't yet have the perfect backyard BBQ set-up, it's a great time to start your research. With peak summer grilling season underway, many grilling experts and publications are sharing their best tips for choosing a grill, along with their favorite grills on the market - and Kalamazoo has made the cut.
BBQ experts Steven Raichlen & Paula Disbrowe shared their wisdom with Epicurious to produce a thorough guide to the grill-buying process. First and foremost, these experts recommend "investing in a grill that matches your needs [to] lead to better meals and greater long-term enjoyment." They go on to compare the benefits and drawbacks of choosing between a gas or charcoal grill, but the truth is: you don't have to choose. Epicurious lists our Hybrid Fire Grill as their "Ultimate Luxury Pick", saying: "If you're looking for the best gas grill and the best charcoal grill, why not combine them and buy this super-luxurious hybrid? This is truly the gold standard of grills - one that combines the convenience of gas with the superior flavor of charcoal."
Alyson Sheppard from Robb Report published a round-up of her top seven grills, each with high-end features and professional results. To really impress your friends, family and neighbors, she says, you should "bring the theatrics of an Argentine asado home with Kalamazoo's Gaucho." She praises the grill's cooking precision, which is achieved by sliding the grilling grates closer to and farther away from the cooking flames along a 28-inch vertical track. The Gaucho's motorized, built-in rotisserie spit also gets a shoutout for its strength (it can hold an entire suckling pig) and its multitasking utility (it can be used while you grill on the grates below).
Sheppard isn't the only one recommending our Gaucho Grill. In a Reuters article titled "Your Money: Four expert tips on buying a grill", chef, restaurateur and Food Network star Bobby Flay praises our "handcrafted Argentinian grill" as his first choice when cooking something really special.