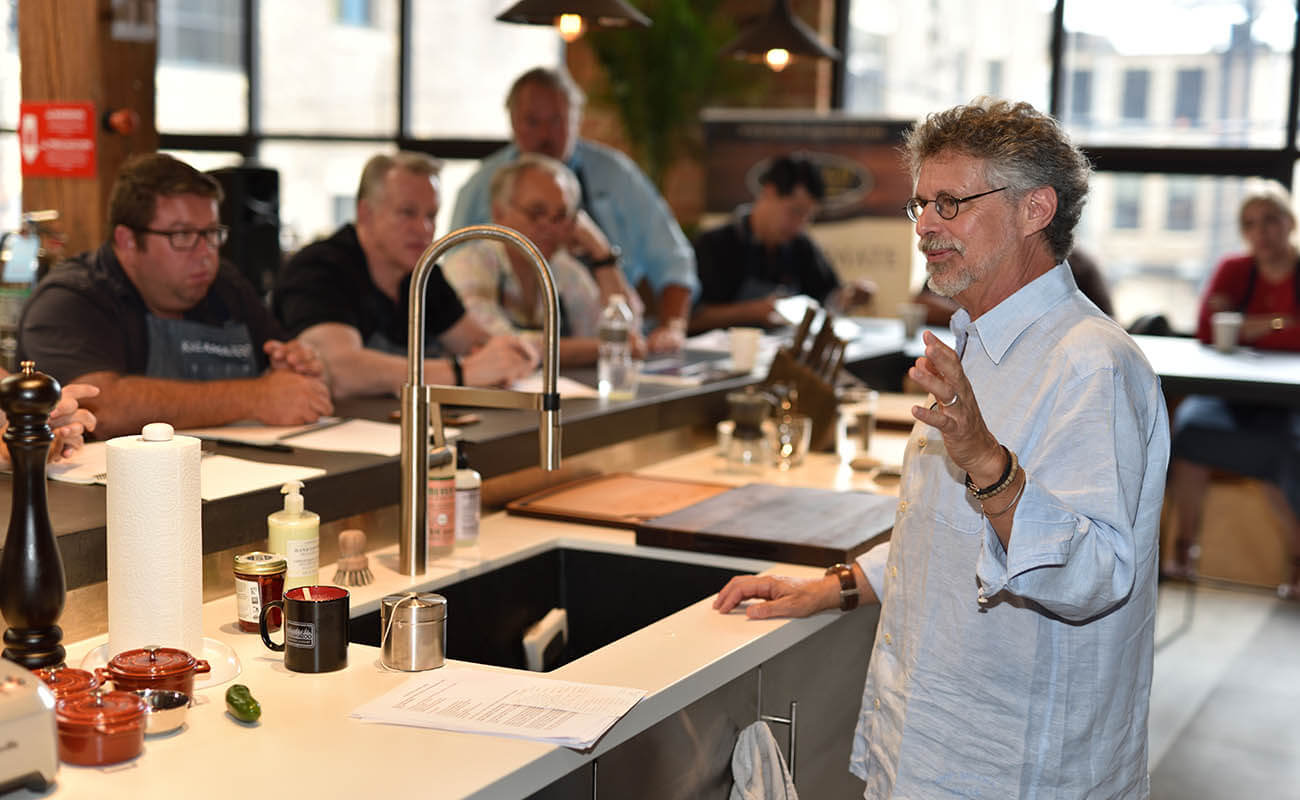 July 05, 2018
Hearth & Home
Barbecue tourism is the latest food-trend sweeping the culinary world according to Hearth & Home. The article in the April issue of the magazine discusses the food tourism business and how businesses and retailers create unique experiences to capture this growing interest. Over 90% of Americans are interested in having a unique food experience during their travels, according to a 2016 study by the World Food Travel Association.
It comes to no surprise that Kalamazoo's Gourmet Live Fire Experience with Steven Raichlen, our own "barbecue tourism" offering, was featured in this story. The article includes details on the impressive grilling weekend that lets guests get up close and personal with Steven Raichlen over the course of the two day experience. Guests are treated to an intimate welcome dinner with Raichlen, followed by an extensive hands-on grilling session at our Culinary Center in Chicago the next day.
Hearth & Home also featured our Quebracho Charcoal in their May issue calling out what makes this charcoal special - the intense, dry heat, almost no smoke, sparks or ash and an exceptionally long burn time.