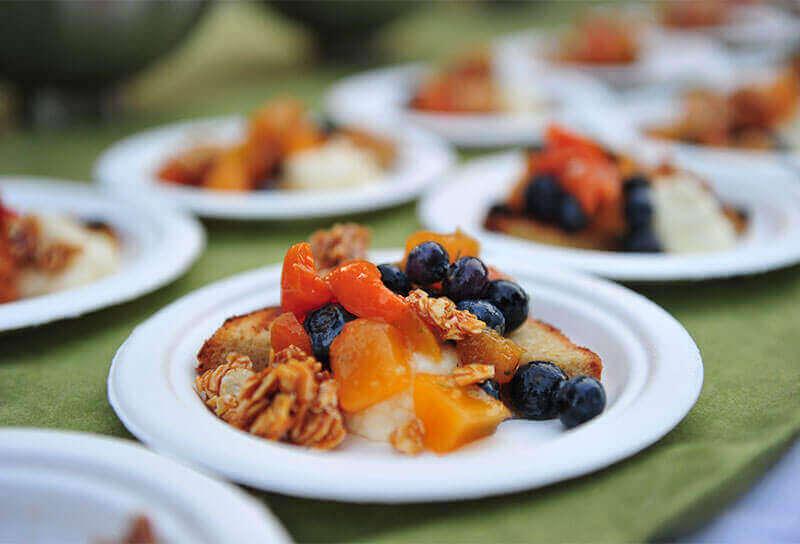 July 13, 2012
Kalamazoo Outdoor Gourmet
Chef Rick Bayless and his team were a hit once again at the Green City Market Chef's BBQ, and Kalamazoo Outdoor Gourmet was happy to be a part of it. The nice folks from Frontera Grill and Topolobampo were cooking on one of our K750HS Hybrid Fire Freestanding Grills. A gas, charcoal and wood fire supplied the heat for serving Grilled White Corn Cakes with Honey-poached Peaches and Nectarines. As has been the case for the last few years, Chef Bayless had one of the longest lines at the event.
While most of the chefs were cooking on "Long John" grills supplied by the organizers, we were happy to support Chef Bayless and Chef Jeff Adamek from The Chopping Block by delivering a couple of Kalamazoo grills to the event. Chef Adamek was using a K900HS Hybid Fire Freestanding Grill for his bacon sugar cookies with grilled apricots.
The Chef's BBQ is one of the best food events in Chicago every year. We encourage you to attend in 2013. Check out these photos from 2012 for a taste of what you missed.
Brian grills delicious corn cakes. Crispy on the outside and tender on the inside.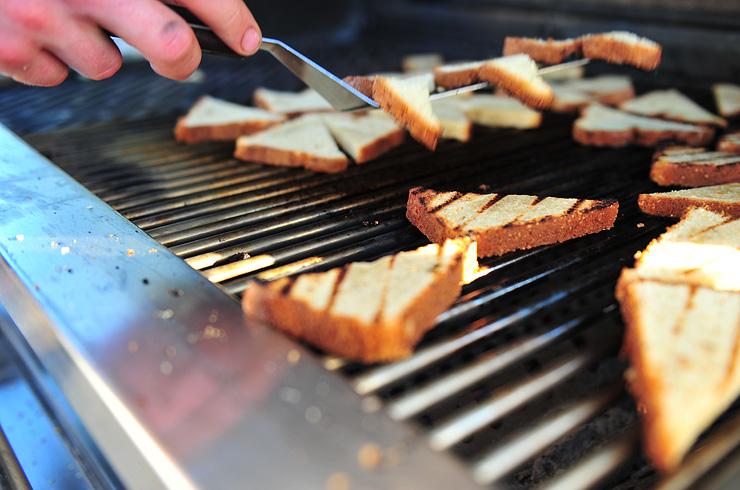 The grill was HOT. Slices of corn cake had to be grilled quickly to keep the long line moving and guests happy.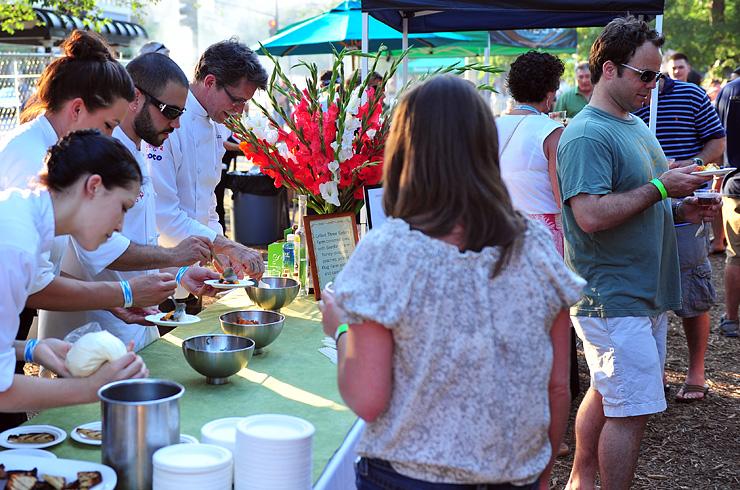 Each slice of corn cake gets topped with cottage cream, fresh berries, honey poached peaches and nectarines and a crunchy topping before serving.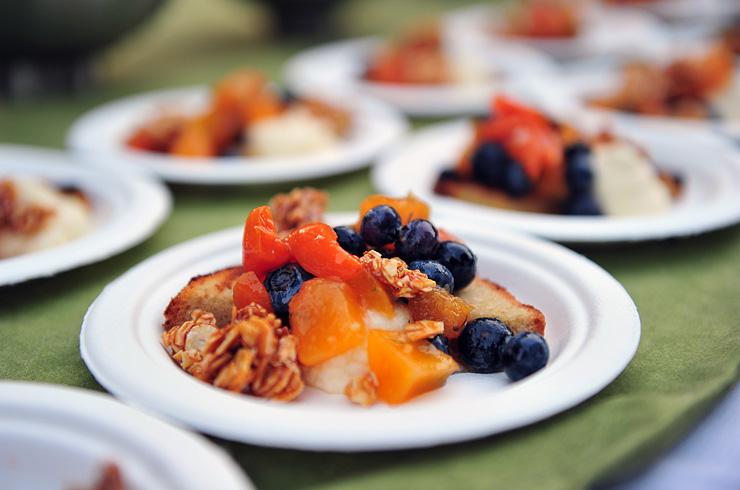 Yum!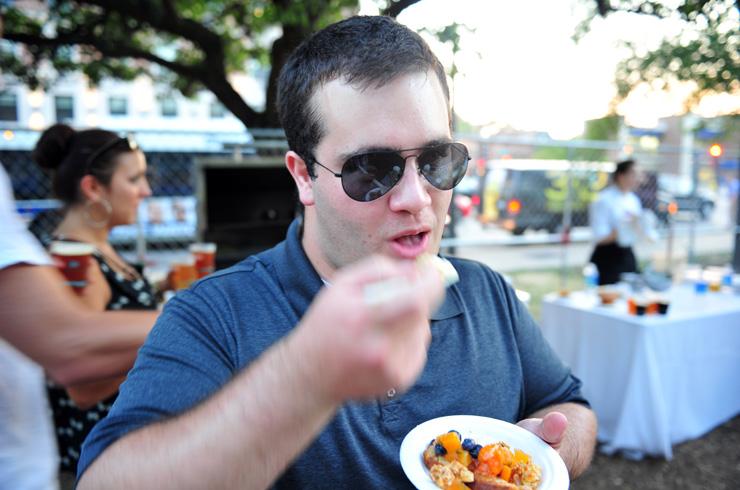 Spencer Flynn, intern extraordinaire, enjoying the event and the food.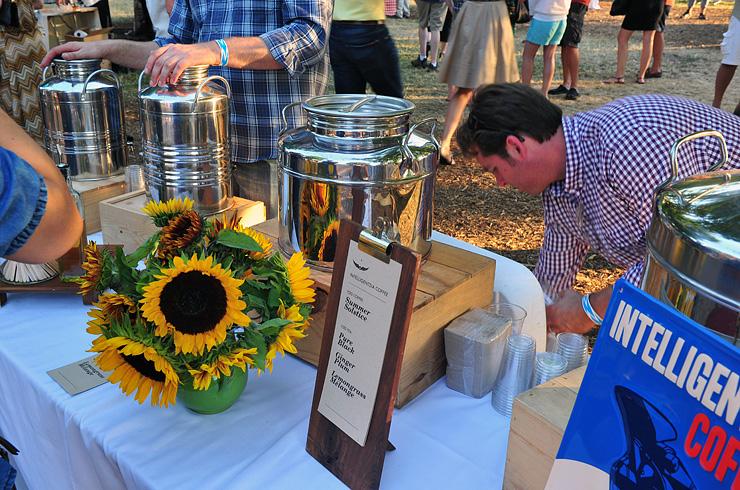 Elsewhere at the Chef's BBQ, Intelligentsia was serving the wonderful iced coffee that kept us going.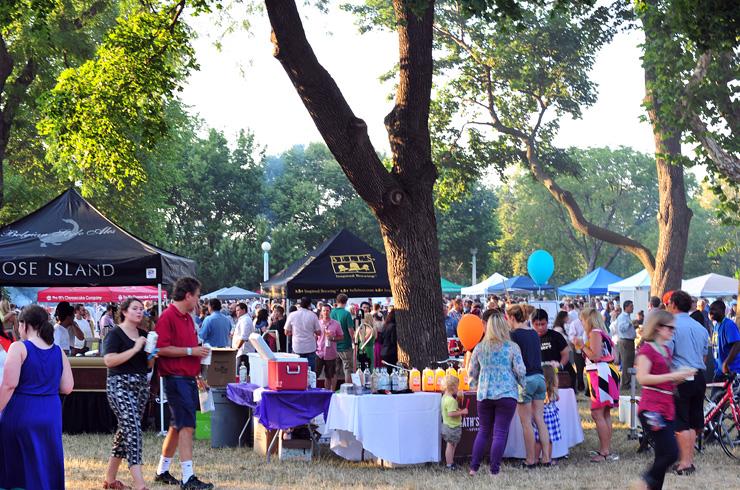 Our Kalamazoo neighbors, Bell's Beer, were represented at the event.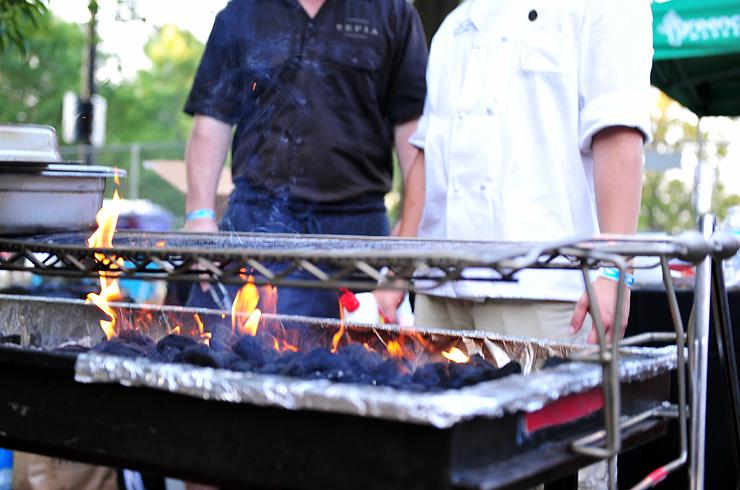 Most everyone else was cooking on grills provided by the market. They also provided chimney starters (so please put down the lighter fluid).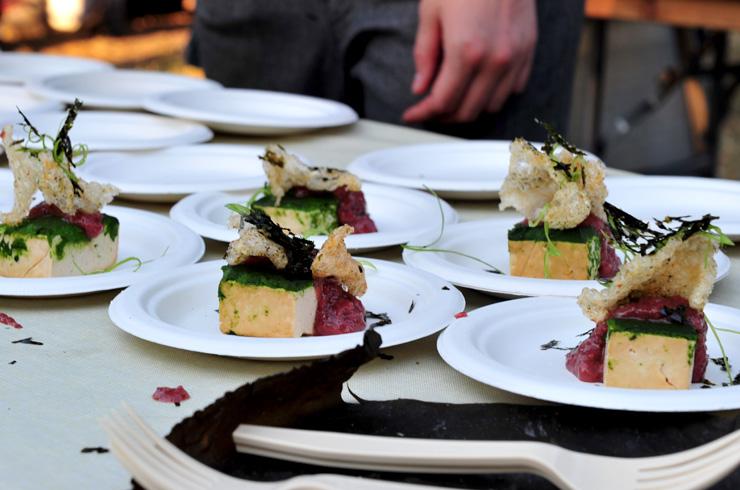 The folks at Yusho brought their own Japanese grill and white Binchotan charcoal for cooking their grilled tofu.