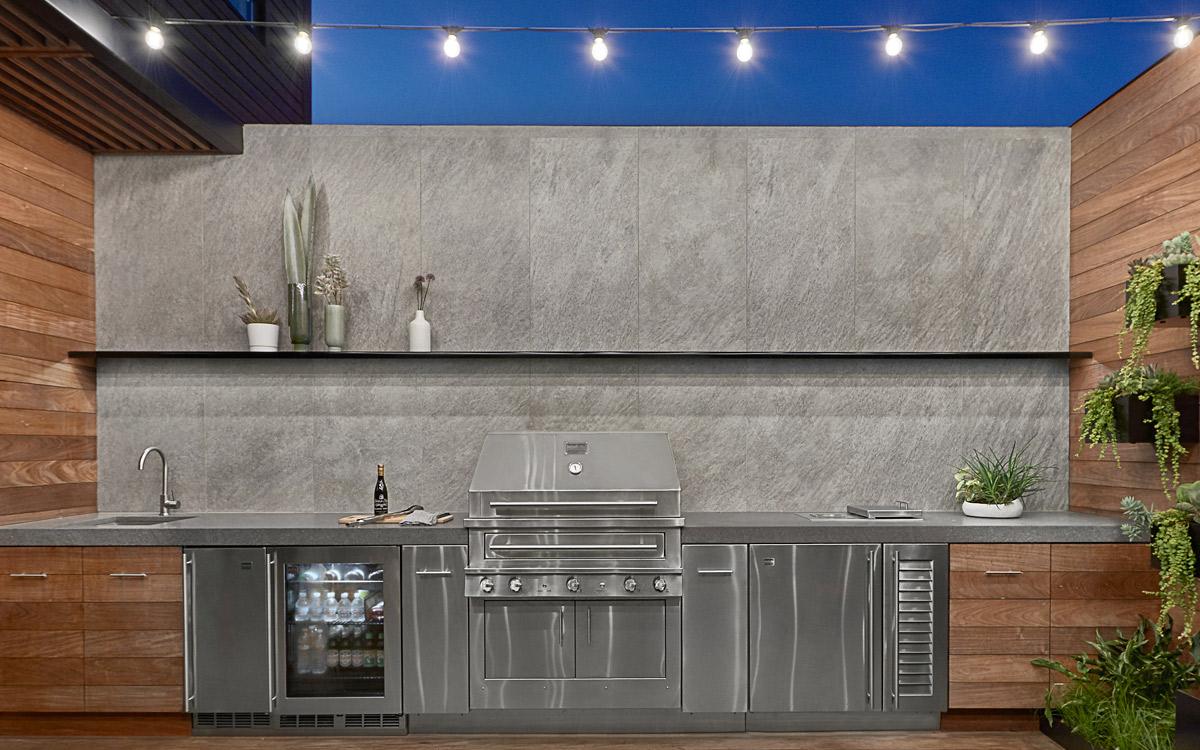 "There is one indisputable manufacturer that specializes in the residential market, building the best grills in the world. Kalamazoo Outdoor Gourmet," Lauren Mowery writes in a recent Forbes article. Born from more than a century of stainless steel manufacturing in Kalamazoo, Michigan, our Hybrid Fire Grill and Gaucho Grill, are both full of unique features. Mowery explores them all to explain why our grills are the very best in the world - and totally worth their cost.
"Kalamazoo's hybrid fire grill system is one of several innovative and custom aspects of its standard series," she says about the Hybrid Fire Grill. In addition to the "true marvel" of a hybrid fire grilling drawer, Mowery also praises the four custom grate styles that optimize the cooking experience for meat, fish, vegetables and plancha cooking. The Hybrid Fire Grill's deep firebox is another feature that isn't found on any competitors' grills. "Whereas almost all grills have two feet or more of space between their heat source and the ground, Kalamazoo uses roughly three times the space to promote air flow and thus more even cooking. Think of it as an outdoor convection oven," Mowery says.
Mowery also recommends the Gaucho Grill, calling it "a full sensory experience" for those who prefer Argentinian-style cooking. With the Gaucho, "fire pit cooking of a century ago is now raised up to standing level...It simply tastes better. The hardwood fire will impart a more subtle smoke flavor than a traditional smoker, and the taste of your food will be more complex than [that] from a charcoal or gas grill."
Grill enthusiasts will soon have three unique options from Kalamazoo, after the launch of the Shokunin Kamado, for their "ultimate grill". Each one, Mowery insists, will be worth the price.