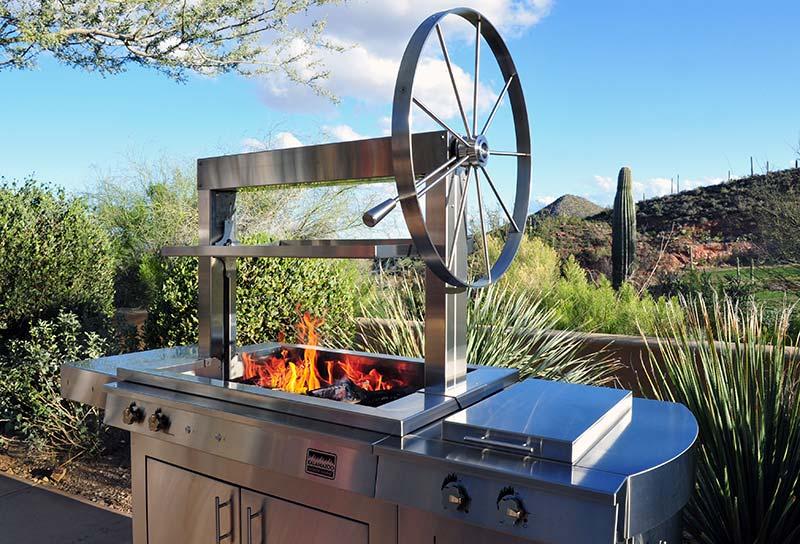 With Father's Day and summer grilling season both fast approaching, Larry Olmsted of Forbes has compiled his top picks for the grilling enthusiastic patriarch in your life. We were excited to see that Kalamazoo's newest grilling concept the Argentinian-style Gaucho Grill made the list.
---
BBQ Season: Best Father's Day Grilling Gifts
"Smokers, propane grills and charcoal kettles all have important places in outdoor cooking, but increasingly Americans are discovering what much of the meat loving world already knows – the joys of live fire cooking. From the mind-boggling T-bones of Northern Spain to the South African brai to Australian barbies, it comes down to cooking over burning wood or natural charcoal, and no one does it more or better than the Argentineans, for whom multi-course backyard fiery feasts are an integral part of the social fabric. Argentinian grilling has an appealing purity, where you control temperature by raising or lowering the cooking surface over flames. When you go to Argentina, you see cookers just like this new Gaucho Grill from luxury grill-maker Kalamazoo Outdoor Gourmet in top restaurants. Well, not just like this one, because the $18,795 750GT cheats on the most cumbersome part of the process with a built-in gas-powered starter burner to light a wood or charcoal fire. Its cooking-surface also fits interchangeable grill grates with different laser cut patterns specifically for meat, fish or vegetables. It also houses a rotisserie, and has a deep funnel under the burner that moves away ash and creates a chimney effect for better heat flow."