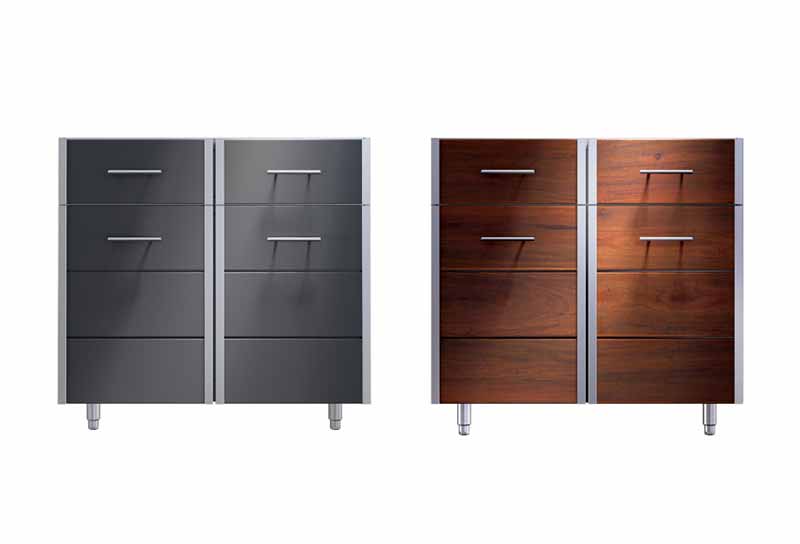 February 21, 2018
San Diego Union-Tribune
Kalamazoo recently showcased its new Arcadia Series of outdoor cabinetry and refrigeration at the 2018 Kitchen and Bath Industry Show (KBIS) in Orlando. The new collection, available in oiled ipe wood or powder-coated stainless steel in more than 200 colors, was very well received by attendees of the show, including some journalists.
Jamie Gold, designer, author and contributor to San Diego Union-Tribune featured it in her show recap, "design stunners from trade show". She explains that outdoor kitchen cabinets have "come a long way in the past decade," and that "many rival indoor kitchens for size and features".
One of these rivals is Arcadia. It brings dramatic new possibilities in style and design aesthetics to the outdoor kitchen through its texture and color options.
For more on Kalamazoo from Jamie Gold, she also wrote a story on appliance trends, featuring our built-in pizza oven.