AFPO-B
Built-in Artisan Fire Pizza Oven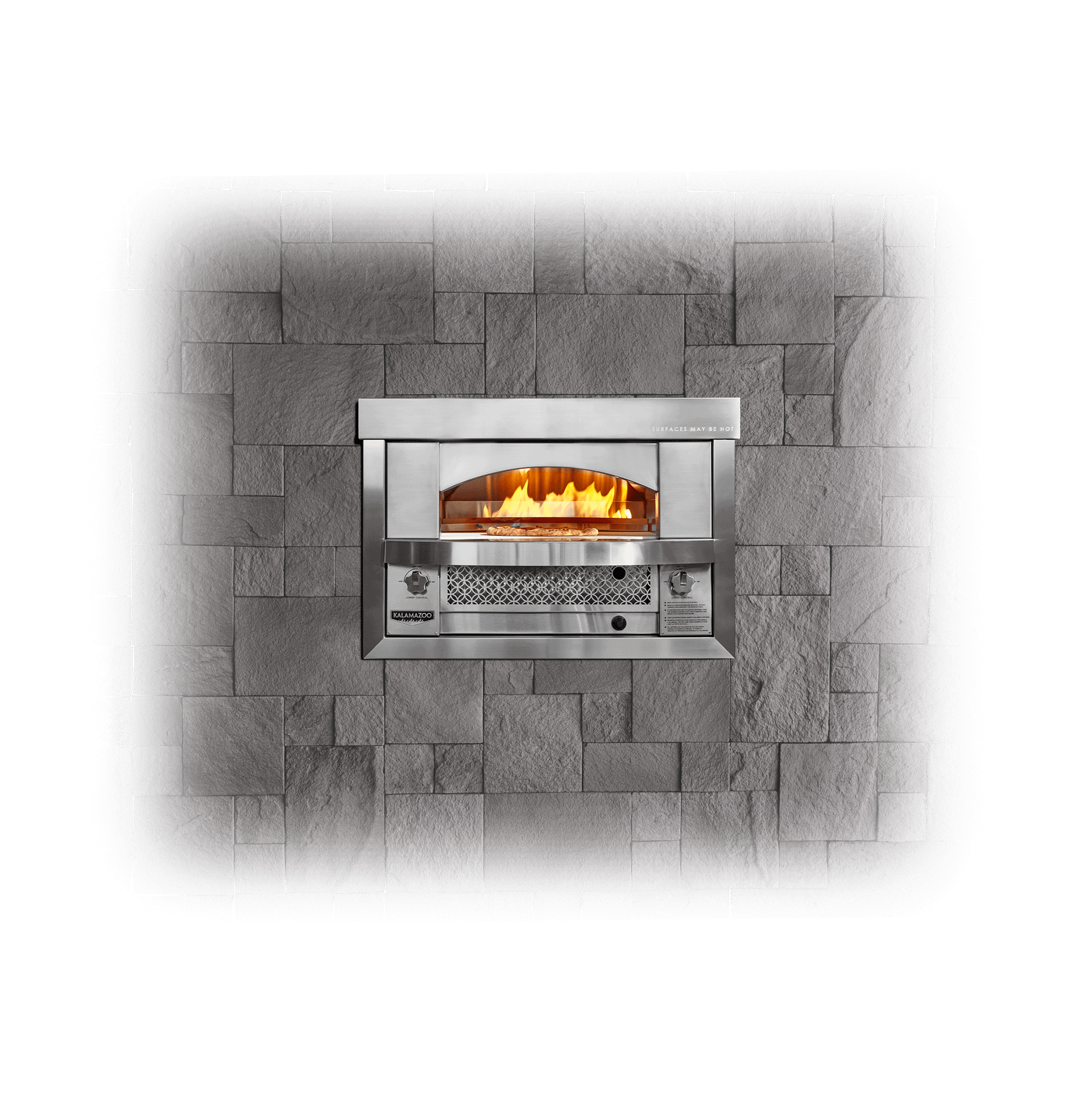 AFPO-B
Built-in Artisan Fire Pizza Oven
Starting at

$10,995 USD
Cooks perfect Neapolitan pizzas at 800°F in just two minutes. The Built-in Artisan Fire Pizza Oven delivers the heat intensity of a wood-brick oven but with the convenience and precision of a gas flame.
Request Information
Cooks pizza at 800°F in just two minutes
Roast fish meat and veggies
Pizza Oven Options
Images shown may not represent all of your selected options.
Built-in Artisan Fire Pizza Oven added to cart successfully.
Browse these related products before checking out.
View Cart
Product Features
Specifications & Resources
---
Product Features
---
Reaches temperatures as low as 350°F and over 800°F
Two individually controlled burners allow you to balance heat from the top and bottom for cooking precision
Designed to be installed into a noncombustible structure to complement surrounding space and design
Hollow-core ceramic cooking deck, extremely responsive to changes in heat
Also ideal for roasting meats and vegetables and baking bread
Easy-clean out debris tray
Battery powered ignition, does not require electricity
Built from durable, heavy duty 304 stainless steel
Available in marine-grade stainless steel
Handcrafted with pride in Kalamazoo, Michigan
Full extension glides extend oven from enclosure for easy cleaning
Space below the oven is required for service access
Masonry installation, 6" gas vent (grease duct) required; installer-supplied gas vent and cap required
For outdoor use only, do not install below overhead combustible surfaces
We're here. We're available.
Questions arise. Let us know what you're thinking. Also, we can help make your outdoor kitchen vision—whatever it is—into an actionable plan.
Contact Us
Design Support