AC-WHS-BX-OAK
Premium Hybrid Drawer Large Cooking Wood Splits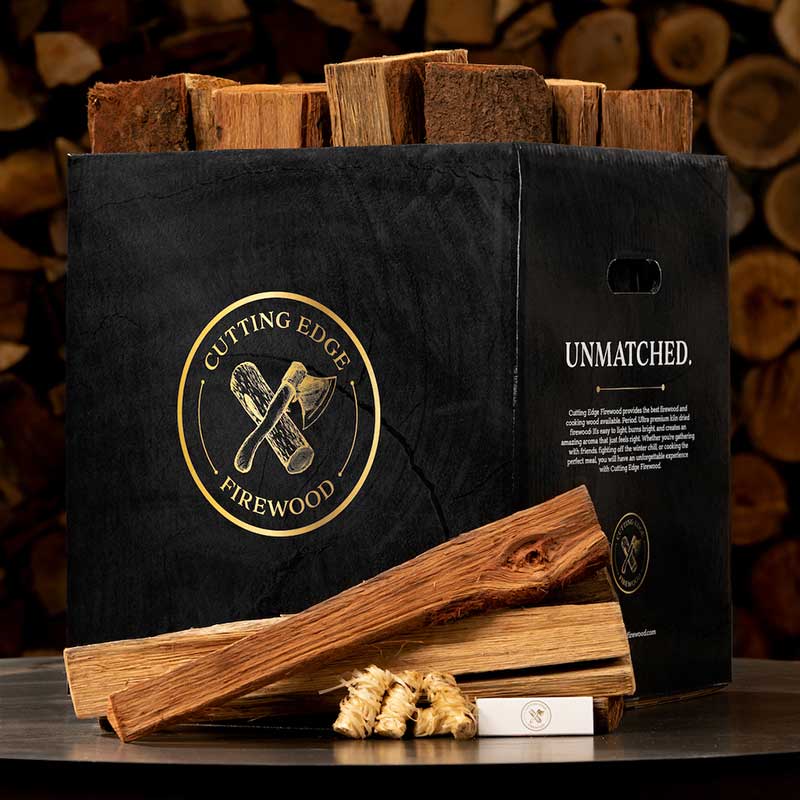 AC-WHS-BX-OAK
Premium Hybrid Drawer Large Cooking Wood Splits
Starting at

$89 USD
Premium oak wood splits cut to fit inside the Hybrid Fire Grilling Drawer. Sized to provide slow, steady heat while imparting smoky wood flavor. Supplied in partnership with Cutting Edge Firewood.
Product Features
Specifications & Resources
---
Product Features
---

These splits are sized to fit perfectly into the valleys of your Hybrid Fire Grilling Drawer and can be used for flavorful wood-fired cooking. Properly-sized wood splits are preferable to chunks when cooking in the Hybrid because they burn more slowly and steadily. When cooking with an open flame, we recommend offsetting the food from the fire. To grill directly above the fire, wait until the flames die down and are no longer reaching the cooking surface. We recommend using splits in 1/4 to 1/2 of your grill, rather than filling the entire drawer. For wood-fired rotisserie tips, check out our guide (link).
We also offer mini-splits (link) for your Hybrid. Mini splits are half the size of the large splits. Use the large splits when you want the wood to deliver the cooking heat. Use mini-splits when you are using the wood just to add flavor. Our large splits are only available in oak. Mini splits are available in several additional species.
The team at Cutting Edge Firewood in Georgia dries each batch of cooking wood in a 250°F oven for 48 hours, then cuts and hand-select splits for Kalamazoo clients. Each large split is 16 inches long and 1 to 2 inches thick.
Cooking wood splits ship free to the 48 continental United States.
Specifications & Resources
---
Each large split is 16 inches long and 1 to 2 inches thick
Each box contains 20 to 30 splits
The box is 17" x 16" x 14"
Shipping is included to all of the 48 continental United States
---
We're here. We're available.
Questions arise. Let us know what you're thinking. Also, we can help make your outdoor kitchen vision—whatever it is—into an actionable plan.
Contact Us
Design Support