AC-PELTRY-2
Smoker Pellet Grill Inserts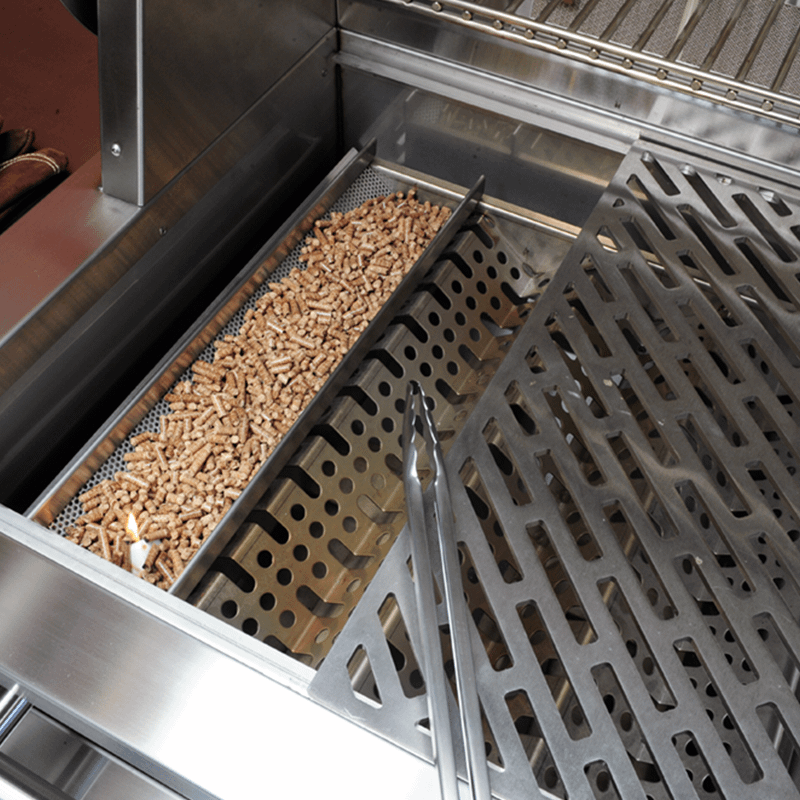 AC-PELTRY-2
Smoker Pellet Grill Inserts
$235 USD
Turn your Hybrid Fire Grill into a smoker with these custom-designed smoker pellet inserts that fit neatly inside the grill drawer. Once inserted fill with wood pellets and light for hours of ample, flavorful wood smoke.
Product Features
---
Inserts are sold in sets of two
Made from stainless steel, designed to fit in the valleys of the Hybrid Fire Grilling Drawer
Designed to be filled with wood pellets for smoking
One fully loaded tray will generate ample smoke for up to four hours with very little supplemental heat
Insert two trays and fill with wood pellets to achieve traditional barbecue flavors (recommended usage)
Use one tray to infuse food with a more subtle, smoky flavor
Designed for use with all K500, K750 and K1000 Hybrid Fire Grills
We're here. We're available.
Questions arise. Let us know what you're thinking. Also, we can help make your outdoor kitchen vision—whatever it is—into an actionable plan.
Contact Us
Design Support