AC-CKBK18
Food + Fire Grillmaster's Cookbook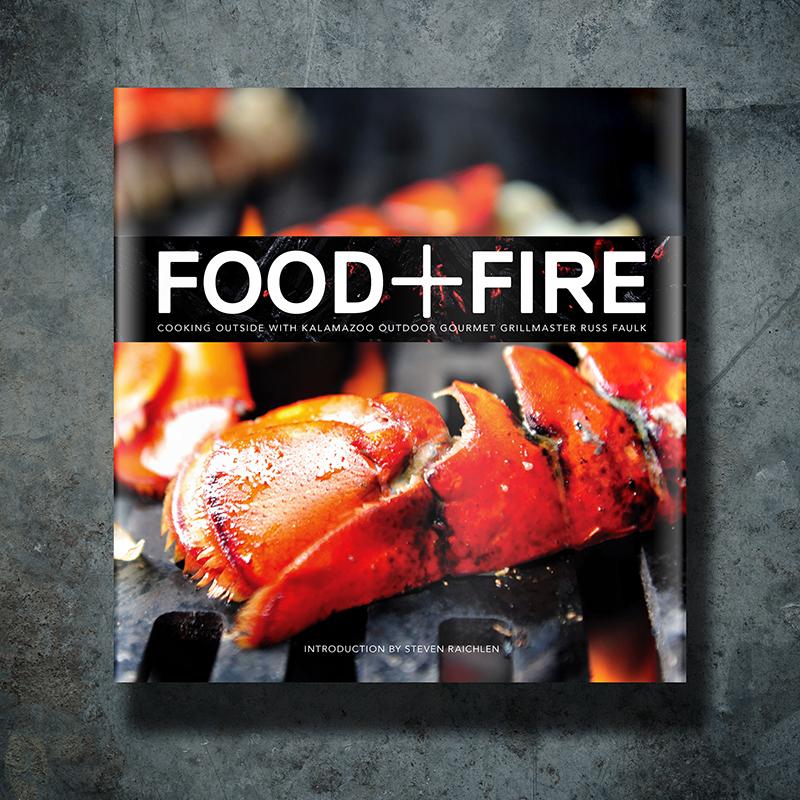 AC-CKBK18
Food + Fire Grillmaster's Cookbook
$50 USD
"This is serious food, big-flavored food—alive with the primal flavors of smoke and fire. And this is a serious book designed to help you up your grill game and take your barbecue to the next level." - Steven Raichlen
Recipes developed by Kalamazoo's Grillmaster and Chief Product Designer, Russ Faulk. Every recipe is full of flavor and designed to ignite the grilling passion within.
Product Features
---
Features more than 170 recipes tailored specifically for grilling, smoking, pizza-making and other popular outdoor cooking techniques
Includes crucial tips for achieving the best results every time you cook
Wide variety of dishes including appetizers, kebabs, tacos, burgers, steaks, ribs, fillets, roasts, poultry, pizzas, sides and desserts
There is a recipe for every preference and ability level in Food + Fire
"Russ Faulk's Food + Fire unlocks the secret vault of grilling techniques and delicious recipes that will no doubt make grillmasters out of us all!" – Chef Paul Kahan
We're here. We're available.
Questions arise. Let us know what you're thinking. Also, we can help make your outdoor kitchen vision—whatever it is—into an actionable plan.
Contact Us
Design Support