Discover
The World's Finest Outdoor Kitchens
At Kalamazoo, we have always believed there is magic in cooking outdoors— with its boundless capabilities and unparalleled flavors. There is no better time than now to bring a little of that magic to your home. Let us help you discover the joy of live fire cooking.

outdoor Kitchens SURE TO INSPIRE YOUR OWN DESIGN
Our kitchen gallery showcases a wide variety of kitchen installations and configurations. Browse the gallery, learn more about what influenced the design, and get to know the world-class designers who created them.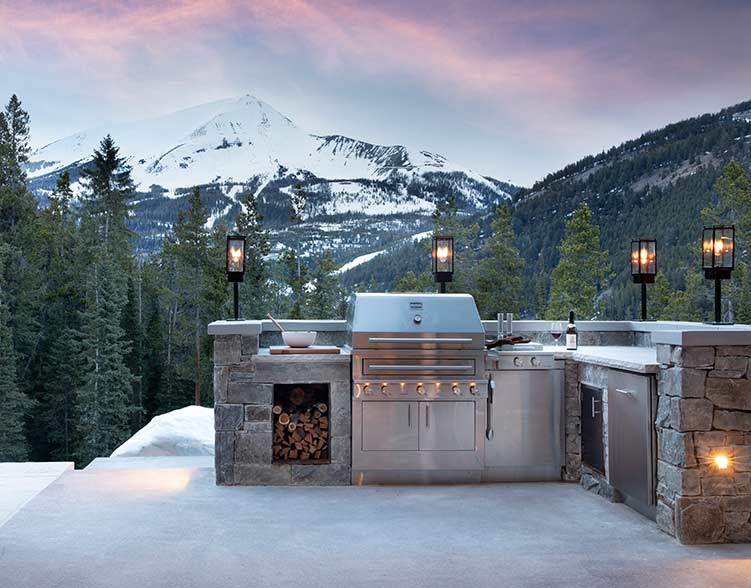 GRILLS THAT CELEBRATE LIVE FIRE COOKING
Kalamazoo is proud to offer the most high-performance and versatile grills available — 13 models in all. The HYBRID FIRE GRILL is an incredibly powerful gas grill, capable of burning wood and charcoal for enhanced versatility. The GAUCHO brings sophisticated Argentinian-style grilling to your backyard. And the SHOKUNIN is our remarkably innovative take on the Kamado grill.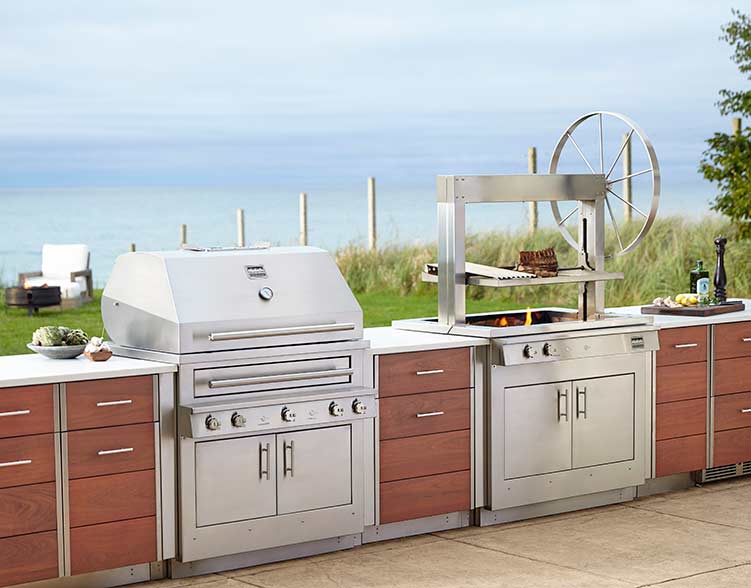 our COMPREHENSIVE COLLECTION provides endless possibilities
Kalamazoo offers the most extensive outdoor kitchen collection in the world. We make everything from grills to quick-heating gas pizza ovens, smokers, weather-tight cabinetry, refrigeration and more. Think of us as your go-to source for outdoor cooking and entertaining needs.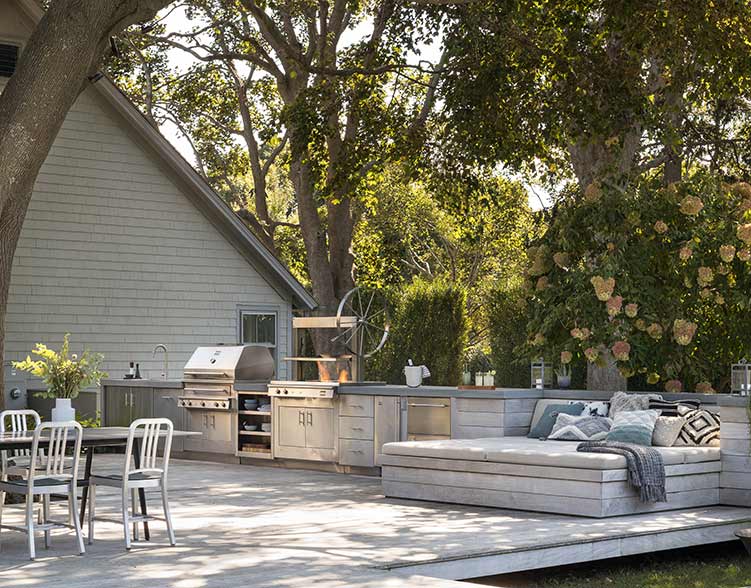 Get Started with our Kitchen Design Guide
Knowing where to start when designing an outdoor kitchen can be daunting. This helpful guide leverages our years of experience. It includes key planning considerations, tips and common mistakes to avoid so that you can plan the outdoor kitchen of your dreams.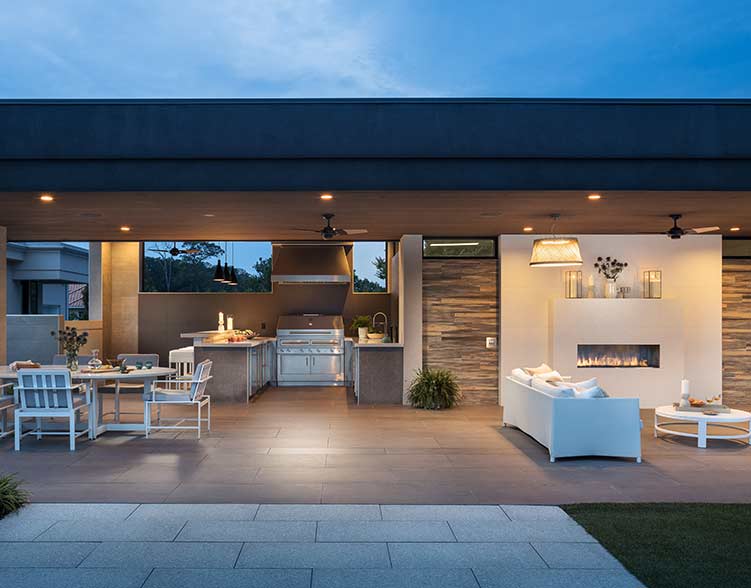 Explore Our Sample Outdoor Kitchen Plans
These sample layouts were developed by our outdoor kitchen design experts. A wide selection and seemingly infinite variety can be overwhelming — so, to jump-start your creativity, here are a few options that deliver a usable, enjoyable space.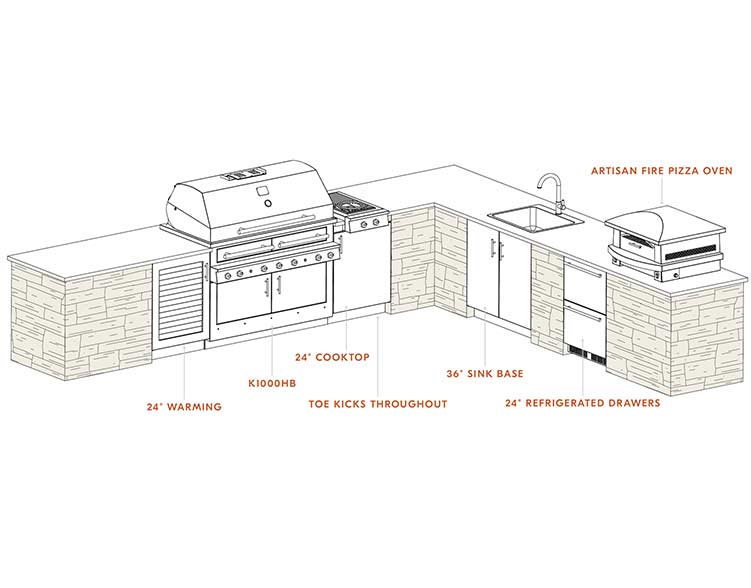 Design Support Every Step of the Way
Designing an outdoor kitchen is a thrill—but also, at times, a challenge. Our professional outdoor kitchen designers will provide expert support throughout the entire project. Whether it's your first time designing an outdoor kitchen space or you've been through the process before, our team is here to help.