Events
Live Videochat with Grillmaster Russ Faulk
From questions about cooking techniques and the nuances of your Kalamazoo kitchen products, this is the time to get personalized insights from our Chief Designer and Grillmaster, Russ Faulk.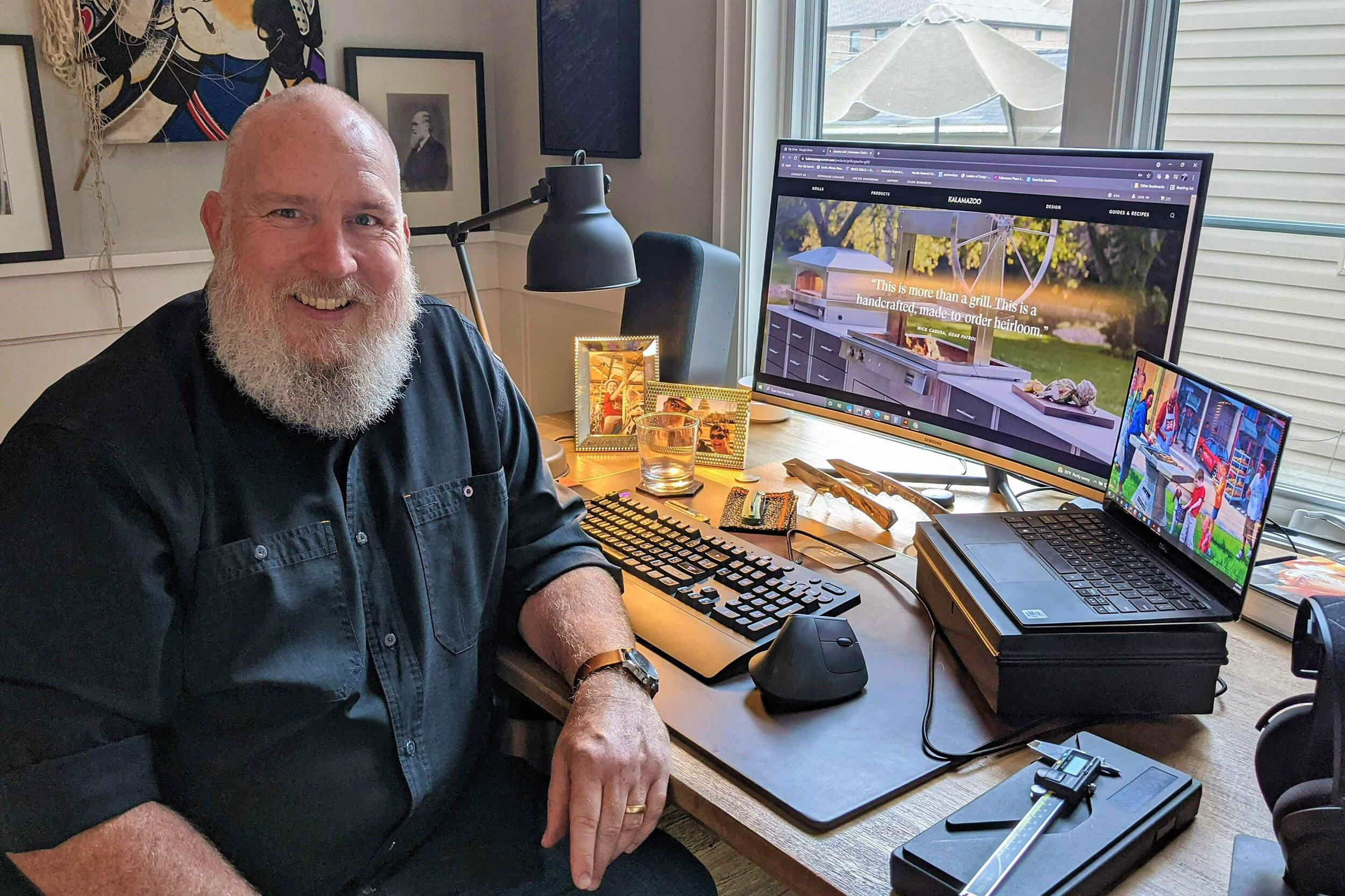 Reserve Your Spot
Registrants will be accepted on a first-come-first-served basis with limited capacity.
Once you have registered, you will receive an email with a Zoom link.
Please allow one business day to receive a confirmation email for the Grillmaster's Corner videochat.
---
Thursday, July 21 - Registration closed
3:00 pm ET / 12:00 pm PT
Upcoming dates to be announced.
---
topics covered in previous sessions:
Using pellet inserts on the Hybrid Fire Grill
Cooking with a mix of wood and charcoal
Wood-fire rotisserie set up and maintenance
When to open/close vents on the Hybrid Fire Grill
Building a fire in the Smoker Cabinet
Making pizza on the grill
General maintenance tips and frequency