Grillmaster's corner
LIVE video chat Q&A with Grillmaster Russ Faulk
You're invited to an exclusive video chat series with our Chief Designer and Grillmaster, Russ Faulk. Bring your top questions about grilling and outdoor cooking so you can get personalized tips and techniques to help you harness the full potential of your Kalamazoo products.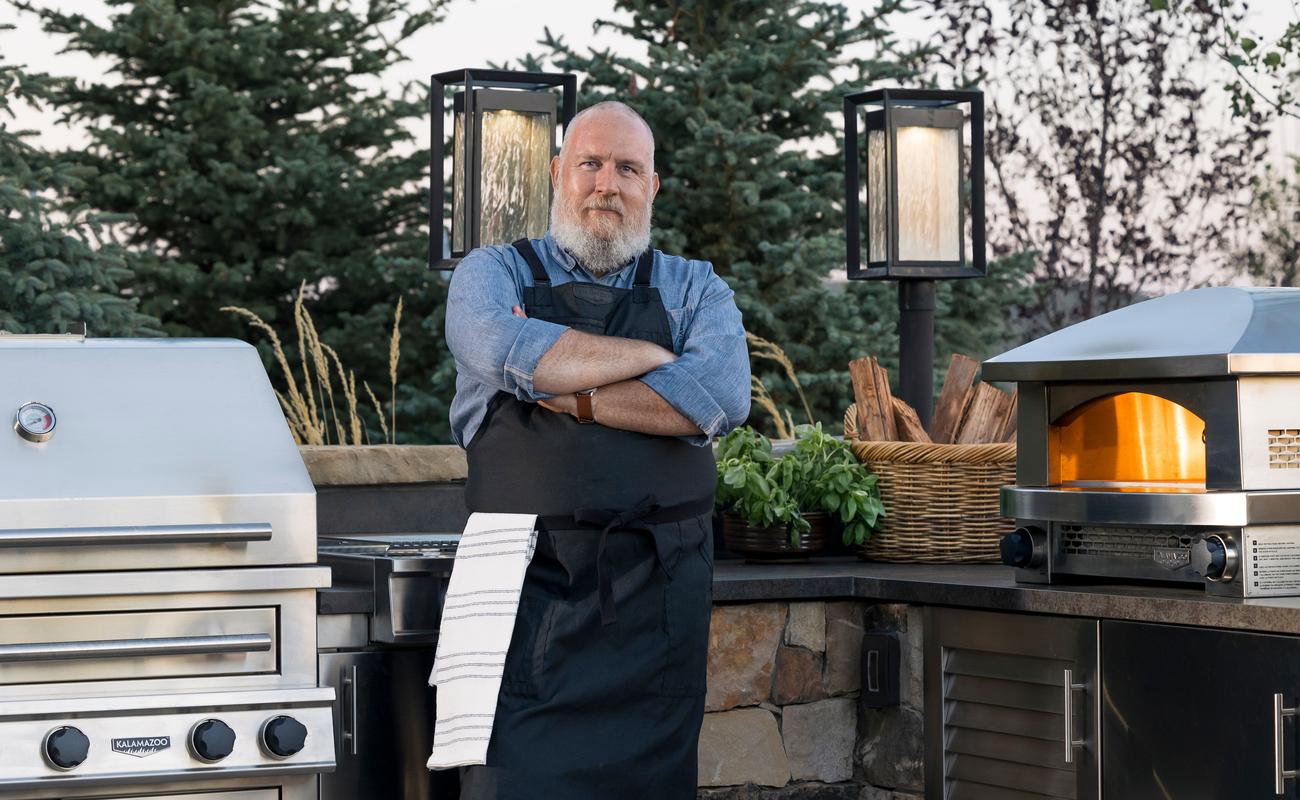 Reserve Your Spot for 2023
Grillmaster's Corner events are open to current Kalamazoo owners and prospective owners on an invite-only basis. Registrants will be accepted on a first-come, first-served basis for each session. We have limited capacity to ensure that all participants have the opportunity to share their questions.
Once you have registered, you will receive a confirmation email with a Zoom link. Save the meeting to your preferred calendar and we'll see you soon!
---
THURSDAY, SEPTEMBER 14
7:00 pm ET / 4:00 pm PT
THURSDAY, NOVEMBER 9
7:00 pm ET / 4:00 pm PT
Additional dates will be added. Check back soon!
SUGGEST A FUTURE DATE
Can't make the above dates or prefer a different time? Please fill out the survey below and we will do our best to accommodate popular requests.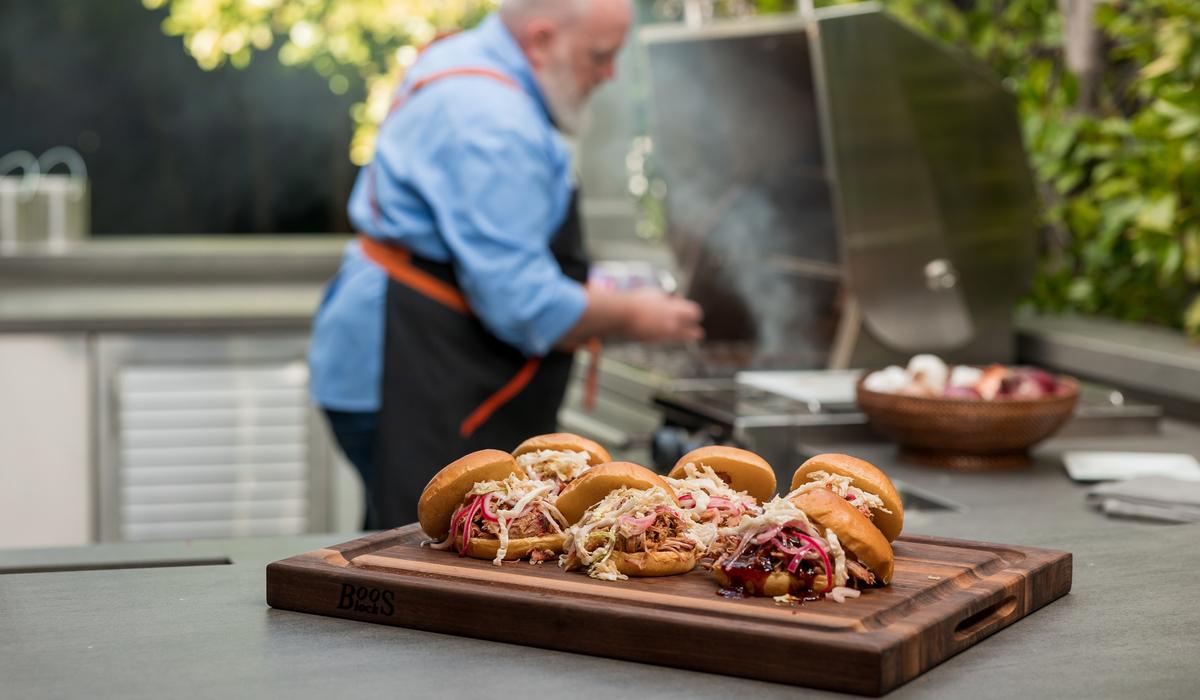 COME WITH QUEstions & MEET the kalamazoo community
Take advantage of this live Q&A to ask anything about your Kalamazoo products. You can also listen in on what others are asking and walk away with new tips and tricks. Learn more about other products you've been eyeing and recipes you've been wanting to try.
COMMON TOPICS
Using pellet inserts on the Hybrid Fire Grill
Cooking with a mix of wood and charcoal
Setting up for rotisserie roasting
Fire configurations in the Shokunin Kamado Grill
Unique dishes in the Artisan Fire Pizza Oven
General cleaning and maintenance tips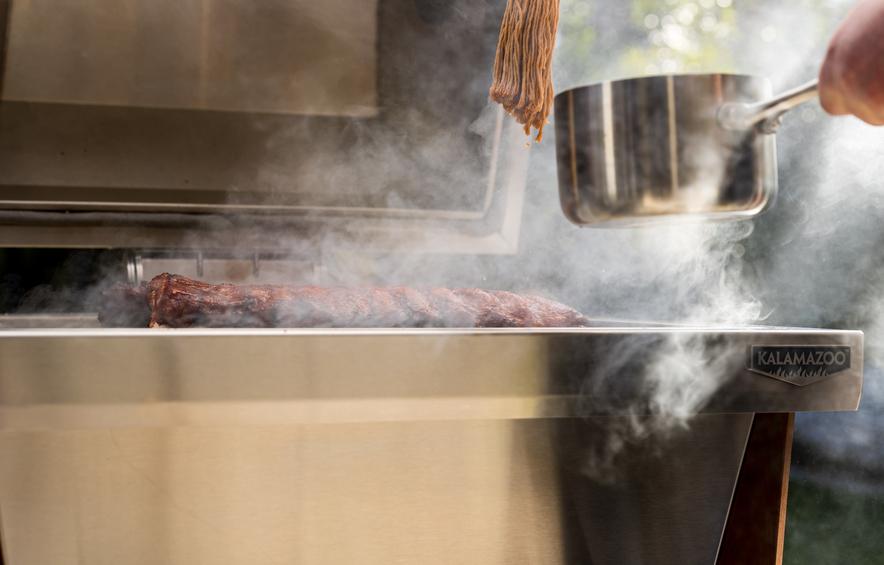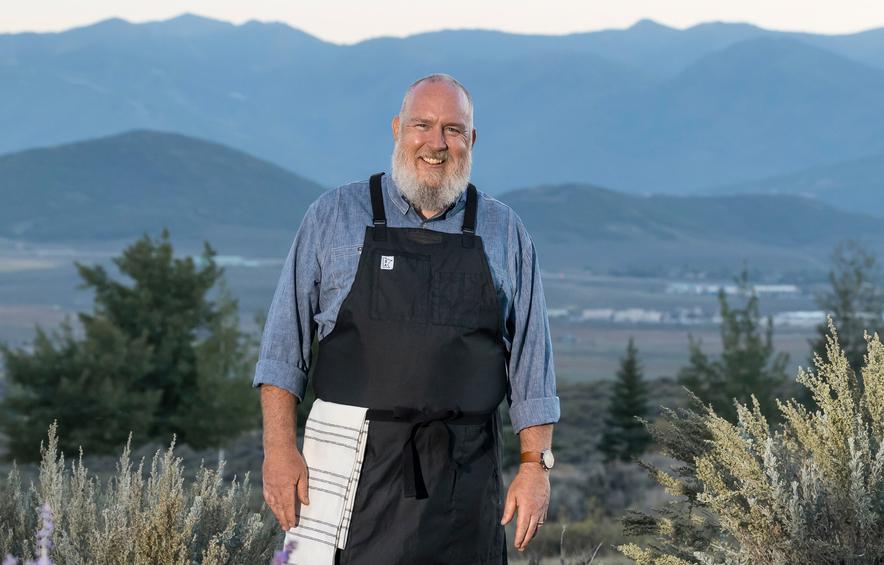 MEET RUSS FAULK
Russ is Kalamazoo's resident grillmaster, BBQ cookbook author and chief designer of the finest grills in the world. Take a moment to learn more about his passion for wood-fired cooking and timeless design.