masterFULly crafted
Kalamazoo knives
Designed exclusively for Kalamazoo by our Grillmaster, these knives are a labor of love, taking almost four years to perfect. Each blade is forged from three layers of metal with stainless steel outer layers and a VG-10 core hardened to 61 HRC. The full tang handles are constructed with hand-shaped black canvas Micarta scales. Made in Seki City, Japan, Kalamazoo knives are a masterpiece of craftsmanship.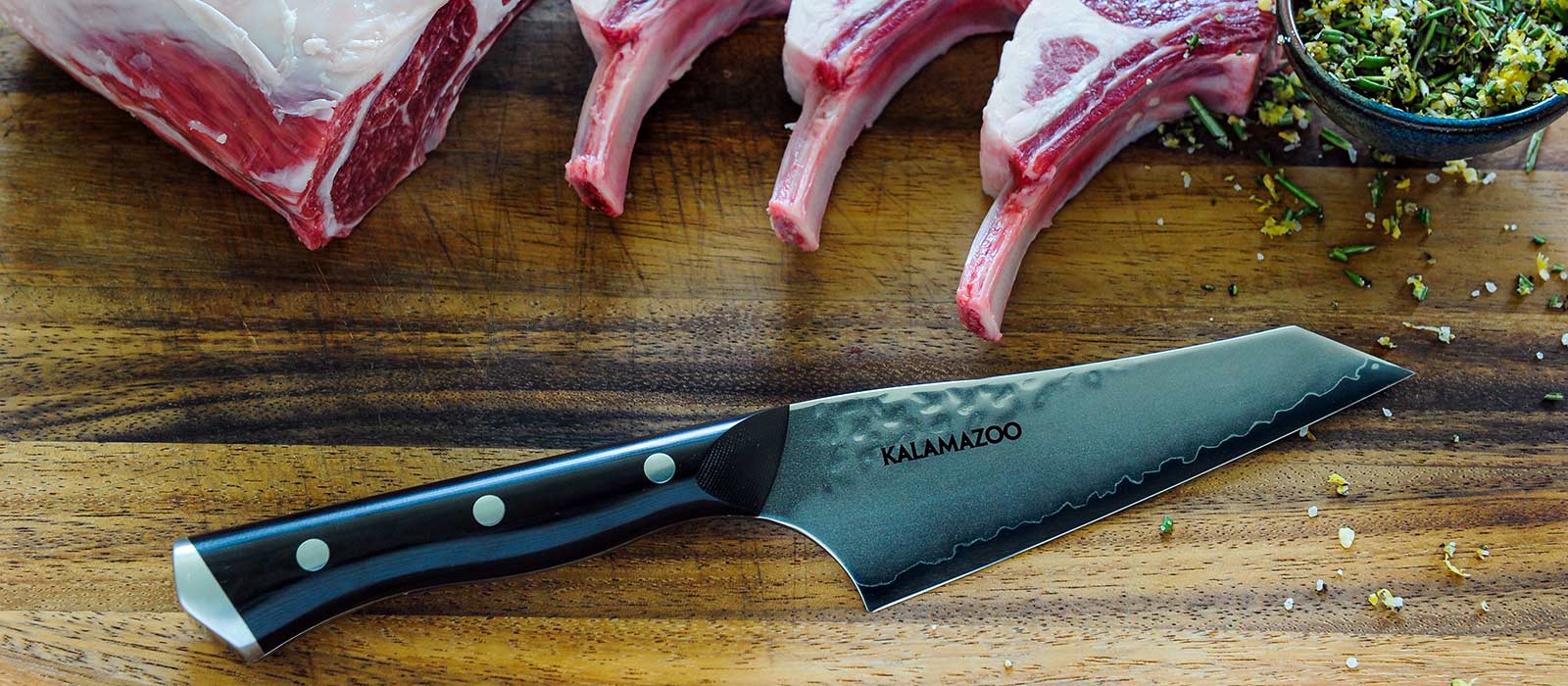 Expert Construction and Craftsmanship
Each san mai blade is ground, polished and sharpened by hand. An etching process reveals the organic cladding line between the stainless-steel jacket and the VG-10 core that comprises the long-lasting cutting edge. No two knives are the same. Each bears hammer marks and cladding lines as unique as a fingerprint.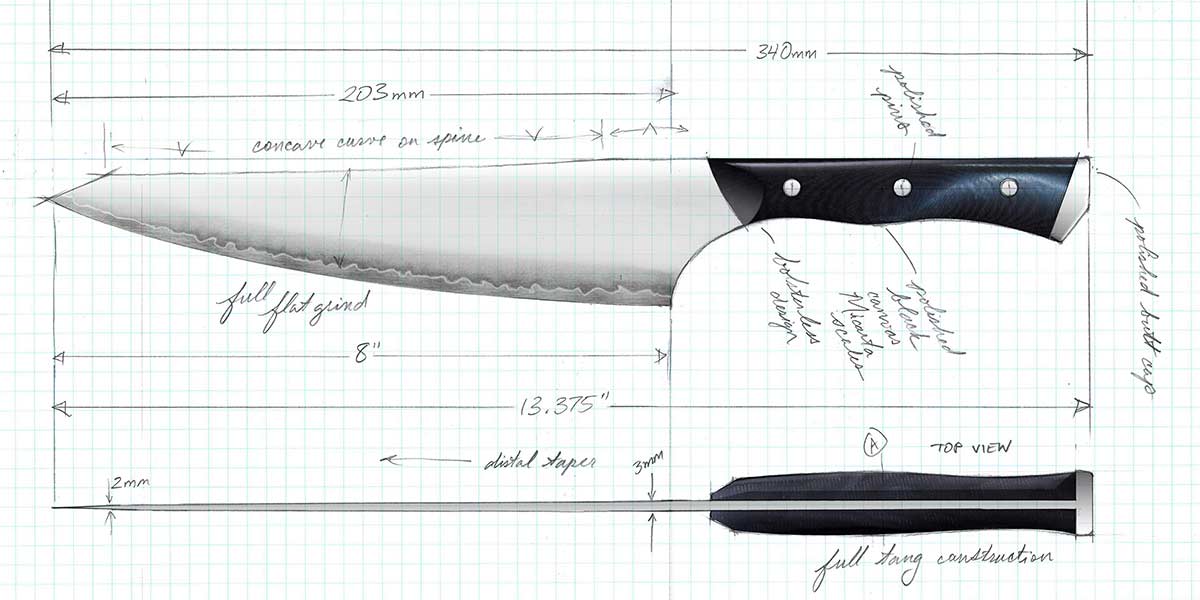 Exceptional Balance and Precision
Durable black canvas Micarta handle scales with full-tang construction and stainless-steel pins offer an ergonomic grip. Heavy butt caps balance the blades for easier cutting, the handles are contoured, and the spine is rounded for a comfortable pinch grip.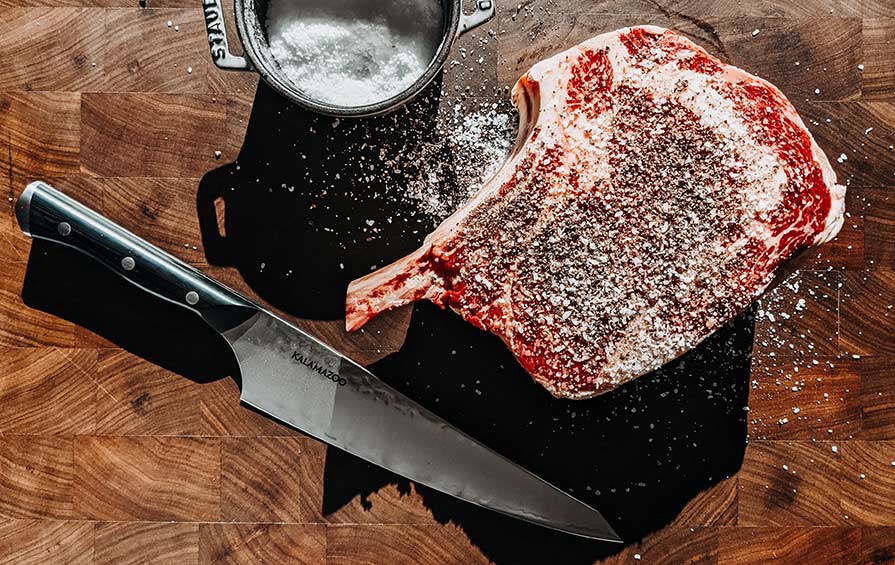 Every Detail Has Been Considered
Each cooking knife comes with a tailored leather sheath, and steak knives come with a fitted canvas and leather knife roll. These ensure safe and convenient transport between indoors and outdoors.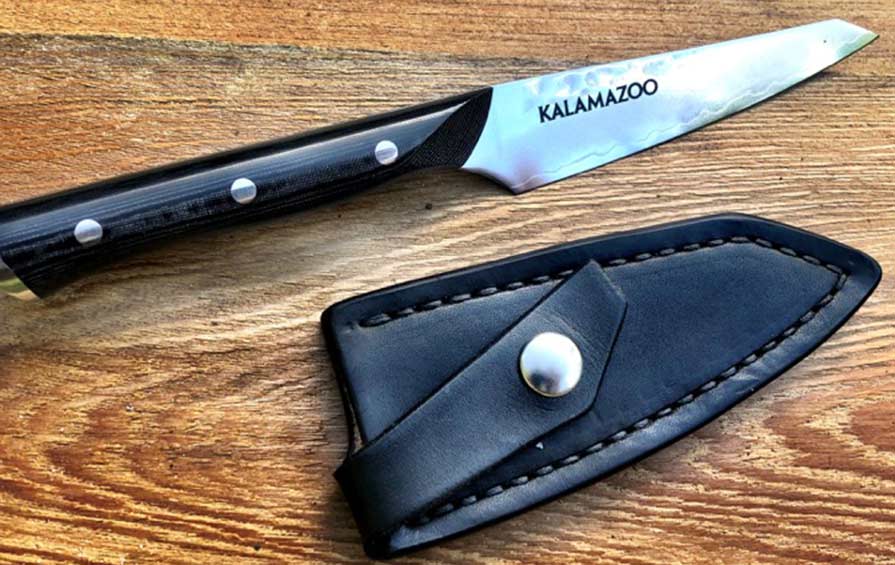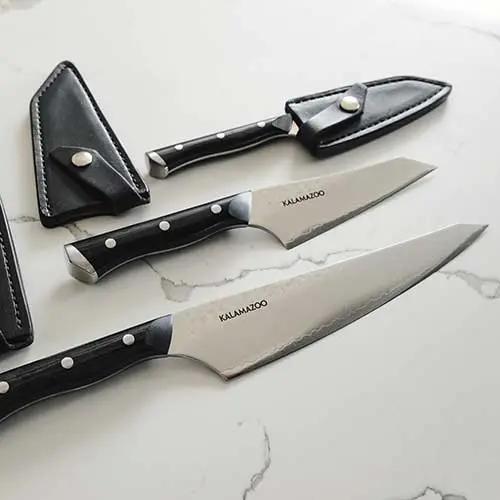 6-piece Kitchen Knife Set
Including an 8-inch chef's knife, 5-inch boning knife and 4-inch petty knife, this set comes with tailored leather sheaths.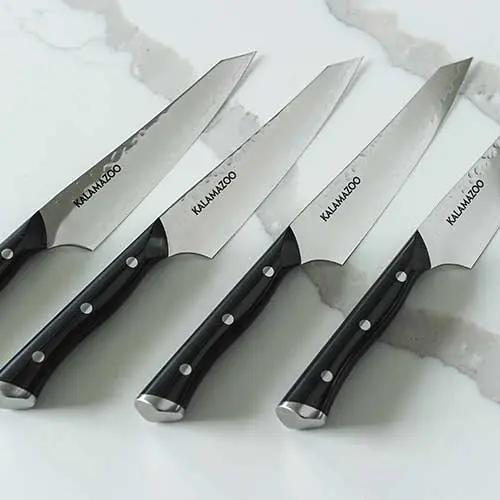 5-PIECE STEAK KNIFE SET
Expertly crafted and constructed, this set of 5 ½ inch plain edge steak knives comes with a hand-sewn cotton canvas and leather knife roll.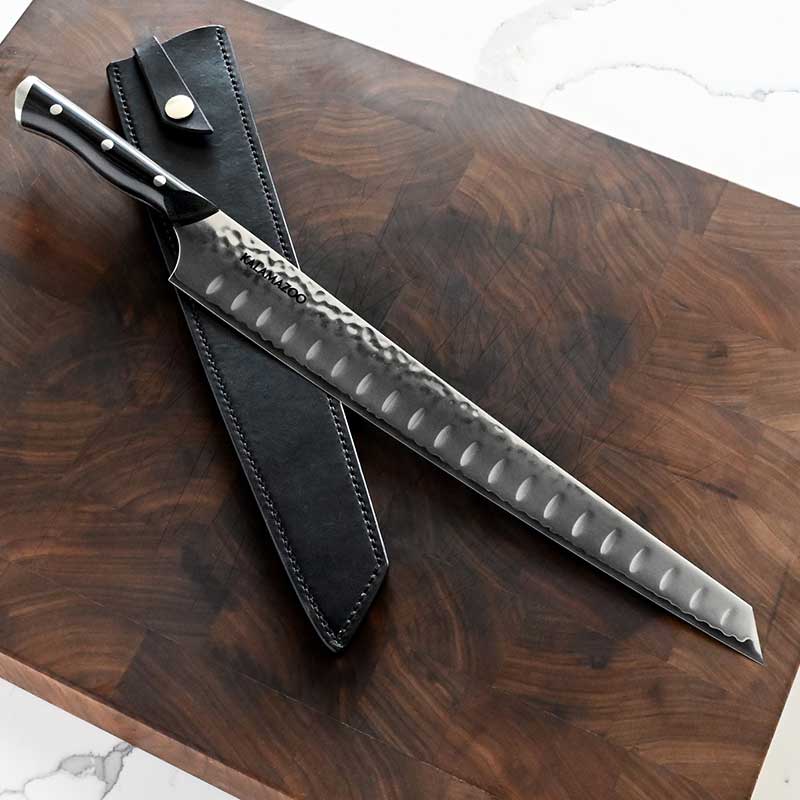 Brisket Knife
This 13-inch san mai blade was expertly forged in Seki City, Japan. Comes paired with a tailored leather sheath for safe storage and transport.