WELCOME
Thanks for Stopping by at KBIS.



The New 2022 Lineup
Our most expanded and advanced product launch ever. The entire collection, including our first gas drop-in style grill, features fine-tuned performance enhancements, updated aesthetics and industry-leading safety features.
We'd love to continue the conversation. Let us know how we can best meet your needs.
By providing your information below, you'll be entered to win a 5-piece set of Kalamazoo steak knives (valued at $600 USD). Designed exclusively for Kalamazoo by our Grillmaster, these knives are meticulously crafted in Seki City, Japan. These steak knives are truly worthy of the finest steaks and chops.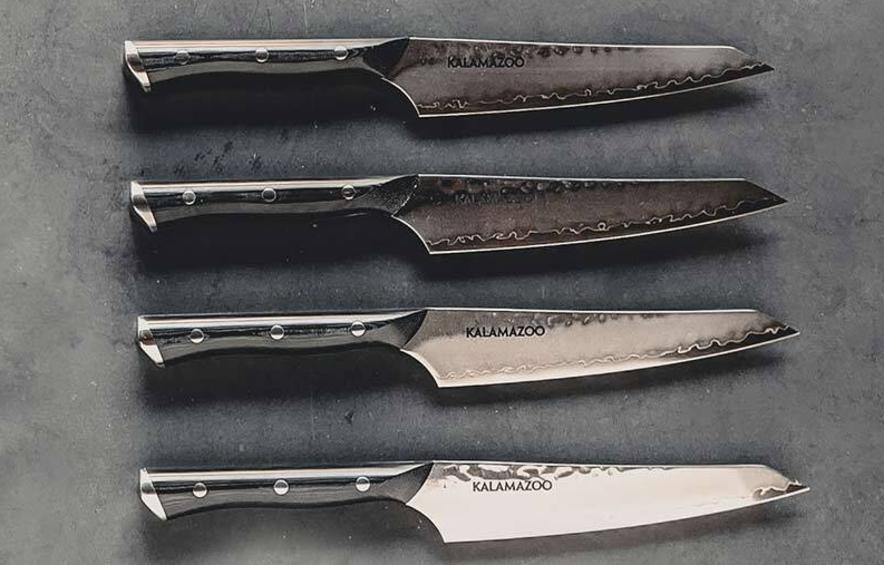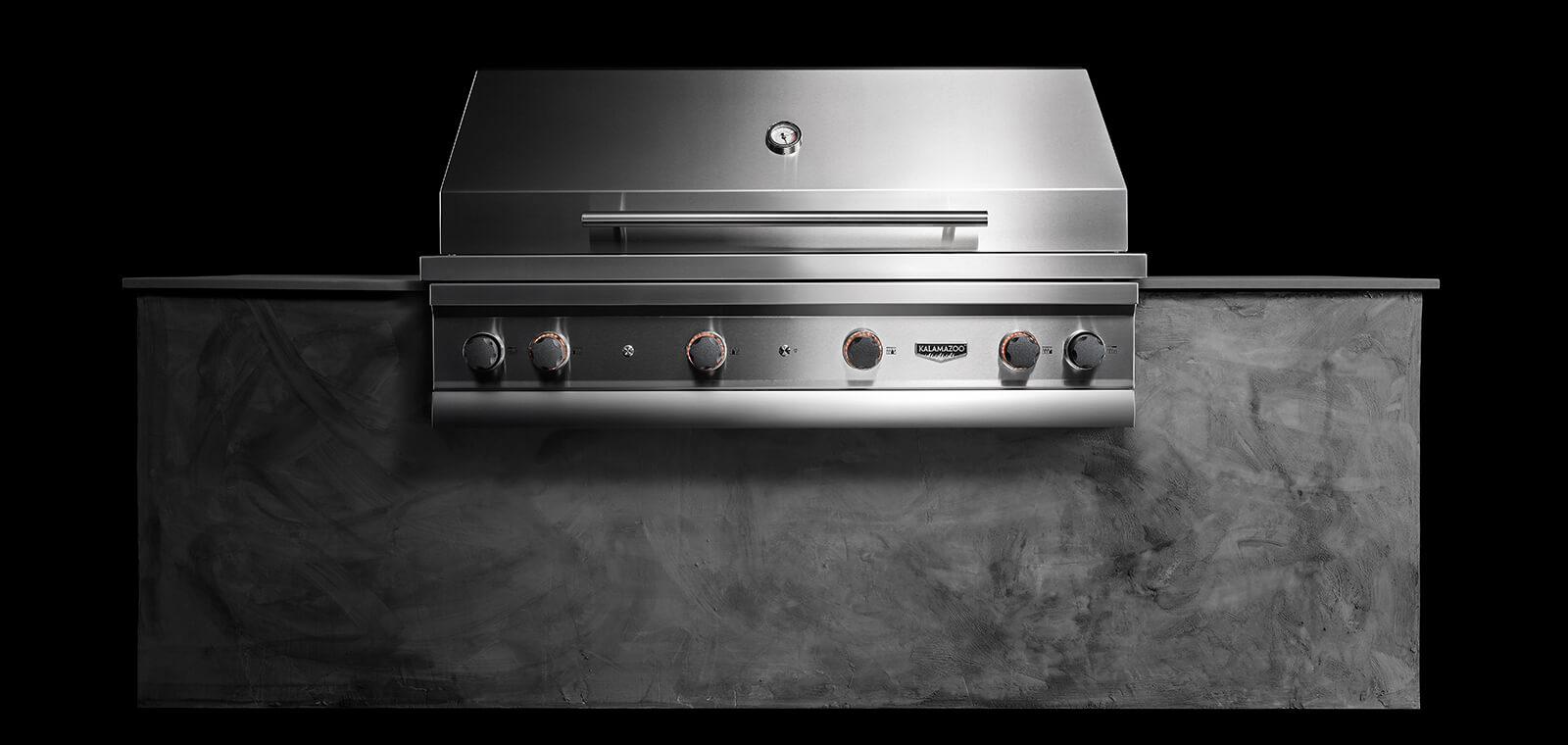 The Drop-In Gas Grill head
The new family of gas grills combines the best of Kalamazoo's precision engineering and American craftsmanship to offer a gas-fired cooking experience that is second only to the Hybrid Fire Grill.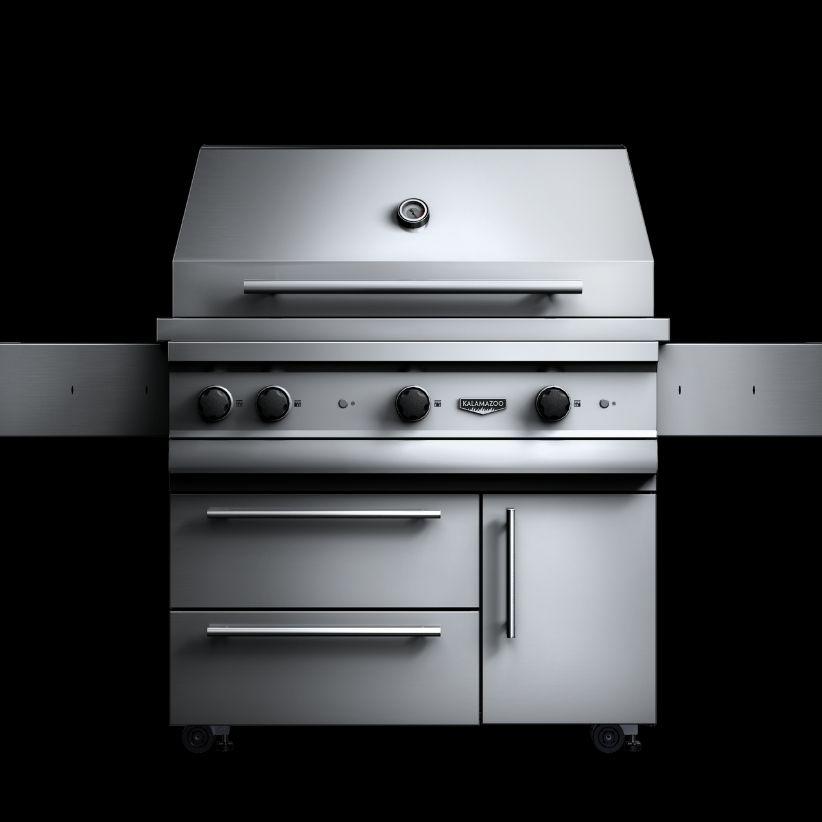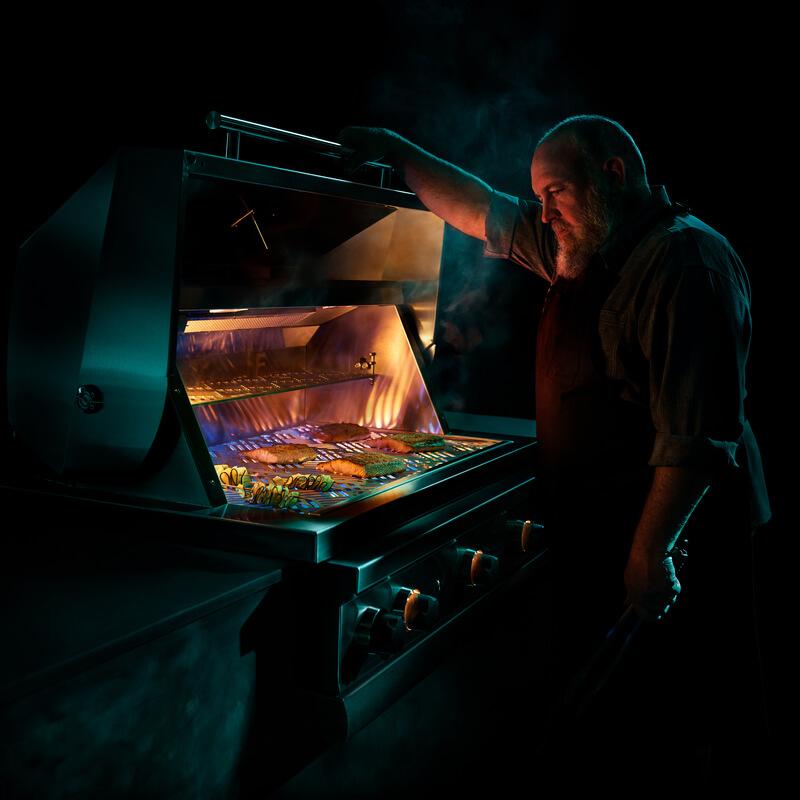 ---
Greater heat mass generated by 380 pounds of stainless steel in the 42-inch built-in model, along with our precision-engineered firebox, results in a superior cooking experience..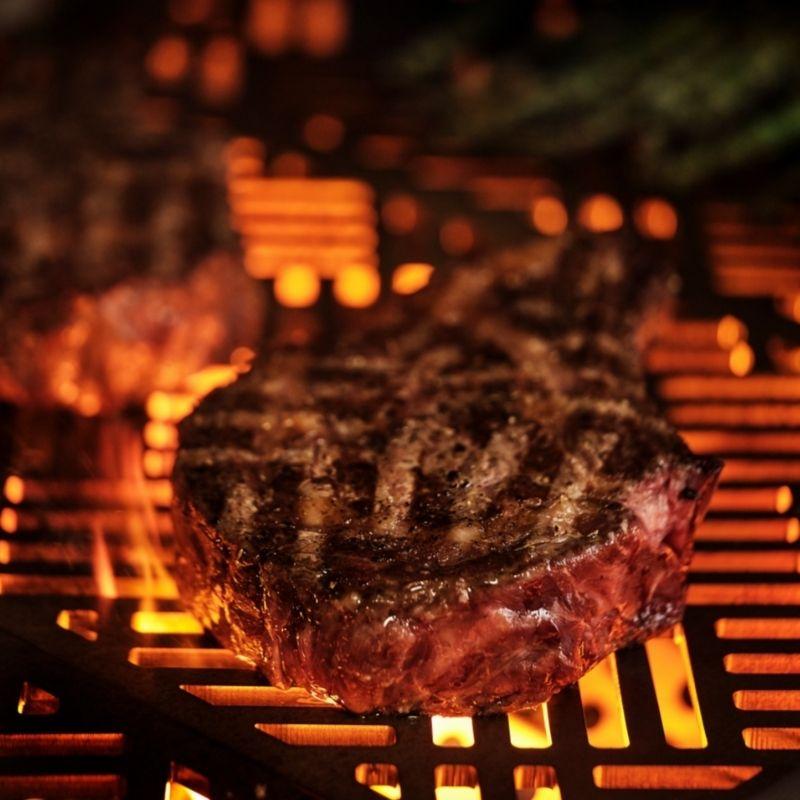 ---
Temperatures that reach 750°F (400°C). Every portion of the cooking surface can be utilized for searing.
advanced safety features
We're proud to be the first North American grill manufacturer to introduce safety gas control valves across our product line. Gas won't flow if the burners aren't lit. And when they are, the electronic bezels glow orange — allowing you to check which burners are on at a glance.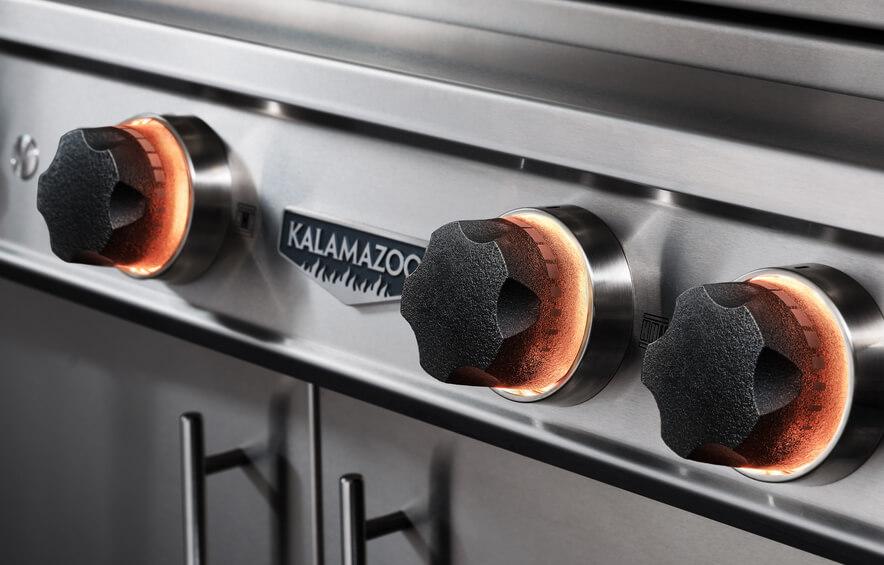 "We partnered with our suppliers for years to develop new safety valves that provide North American customers the best of European safety standards while delivering the caliber of performance the world expects from a Kalamazoo."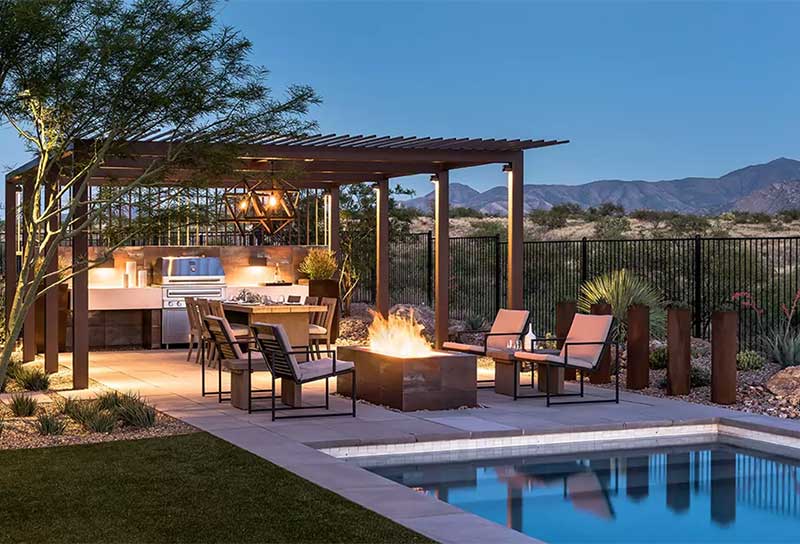 OUR COMPREHENSIVE COLLECTION
Kalamazoo offers the most extensive outdoor kitchen collection. We make everything from grills to quick-heating gas pizza ovens, smokers, weather-tight cabinetry, refrigeration and more.