The Best Outdoor Gas Grills in the World
The best gas grills in the world are built by hand in small batches in Kalamazoo, Michigan. Whether you choose the revolutionary Hybrid Fire Grill or the all-new drop-in style grill head, you're getting the best of Kalamazoo's precision engineering and American craftsmanship in a gas grill unlike any other.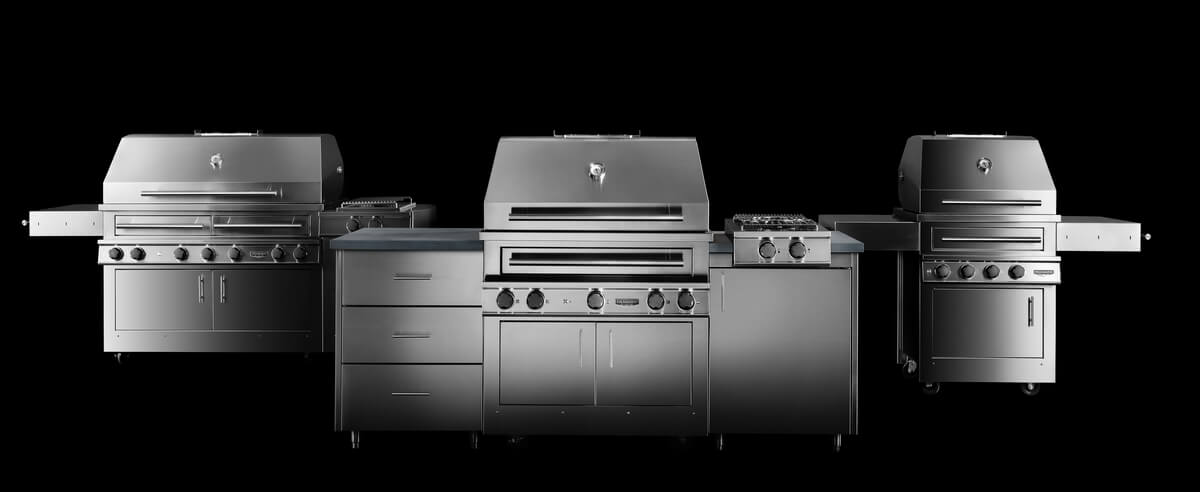 With heavy Dragon Burners™ and heat circulation other grills aspire to, this is the highest performing gas grill available. Cook with any combination of gas, wood and charcoal: the Hybrid Fire Grill is impressively versatile. An unparalleled design and wide temperature range from 250°F to over 1000°F allow you to sear, smoke, roast, bake and more — the possibilities are endless.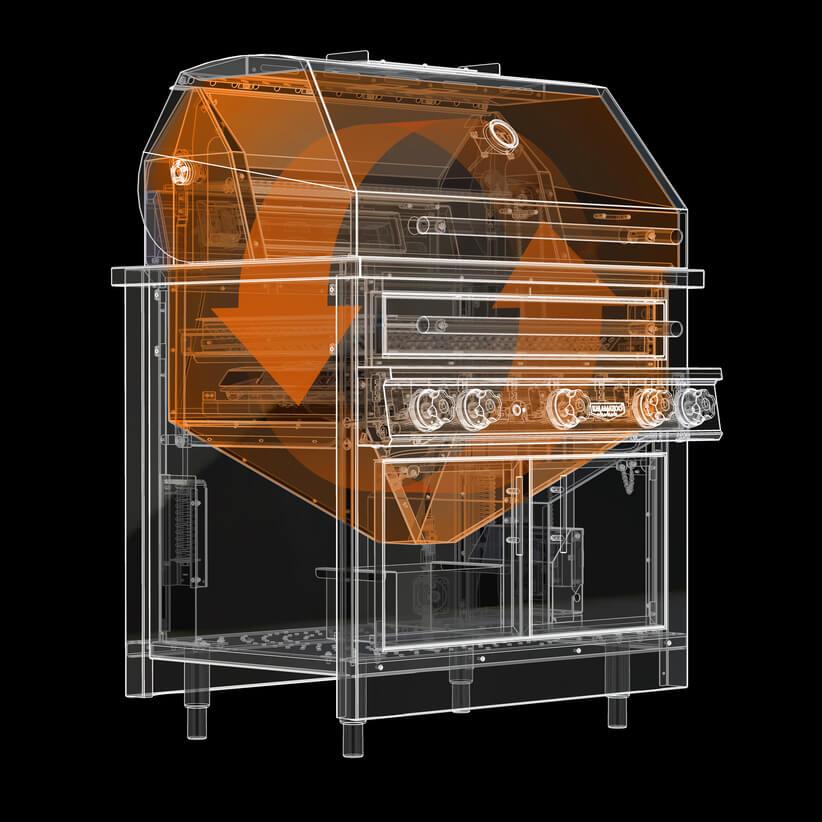 The deep firebox uses greater volume below the cooking surface to circulate more air and heat than other grills.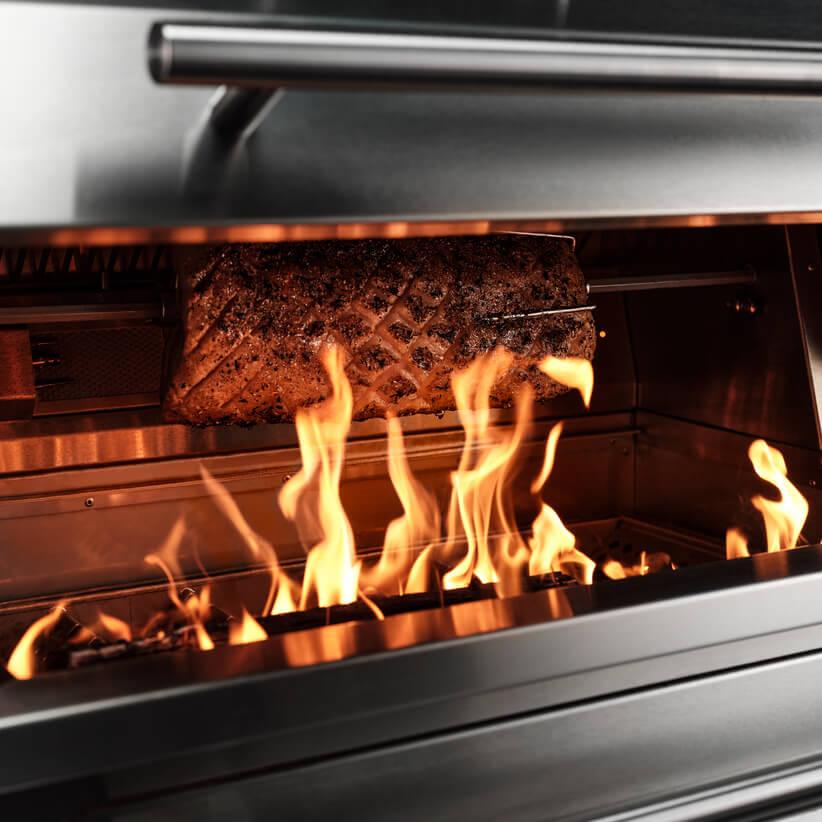 Live-fire cooking creates tastes and flavors you can't get any other way — load the drawer to try different combinations of wood and charcoal. Or simply leave it empty to use the Hybrid Fire Grill as the world's best gas grill.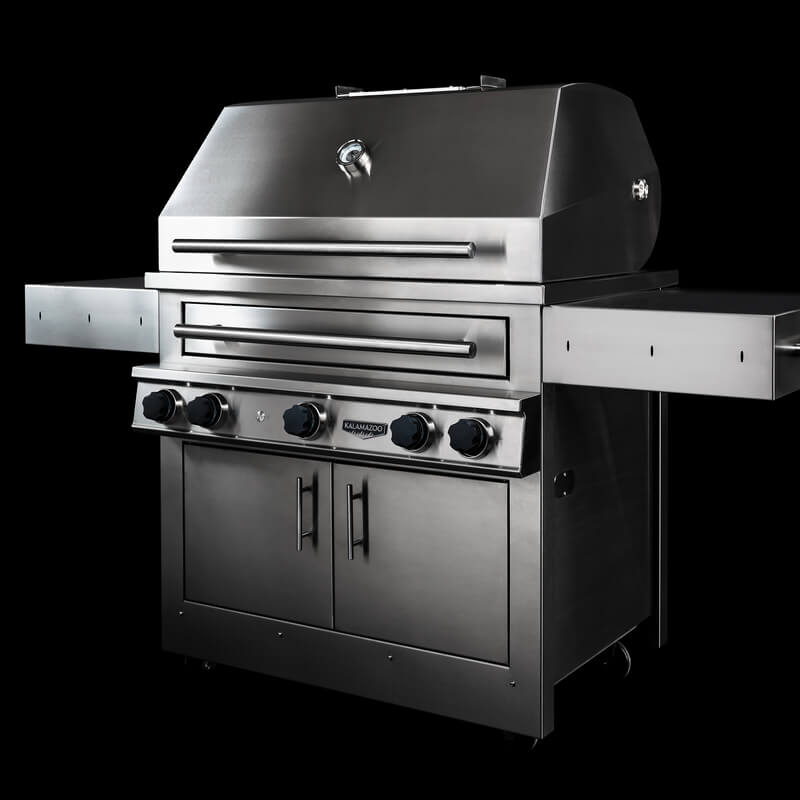 The Hybrid Fire Grill is available in nine models with freestanding and built-in style configurations.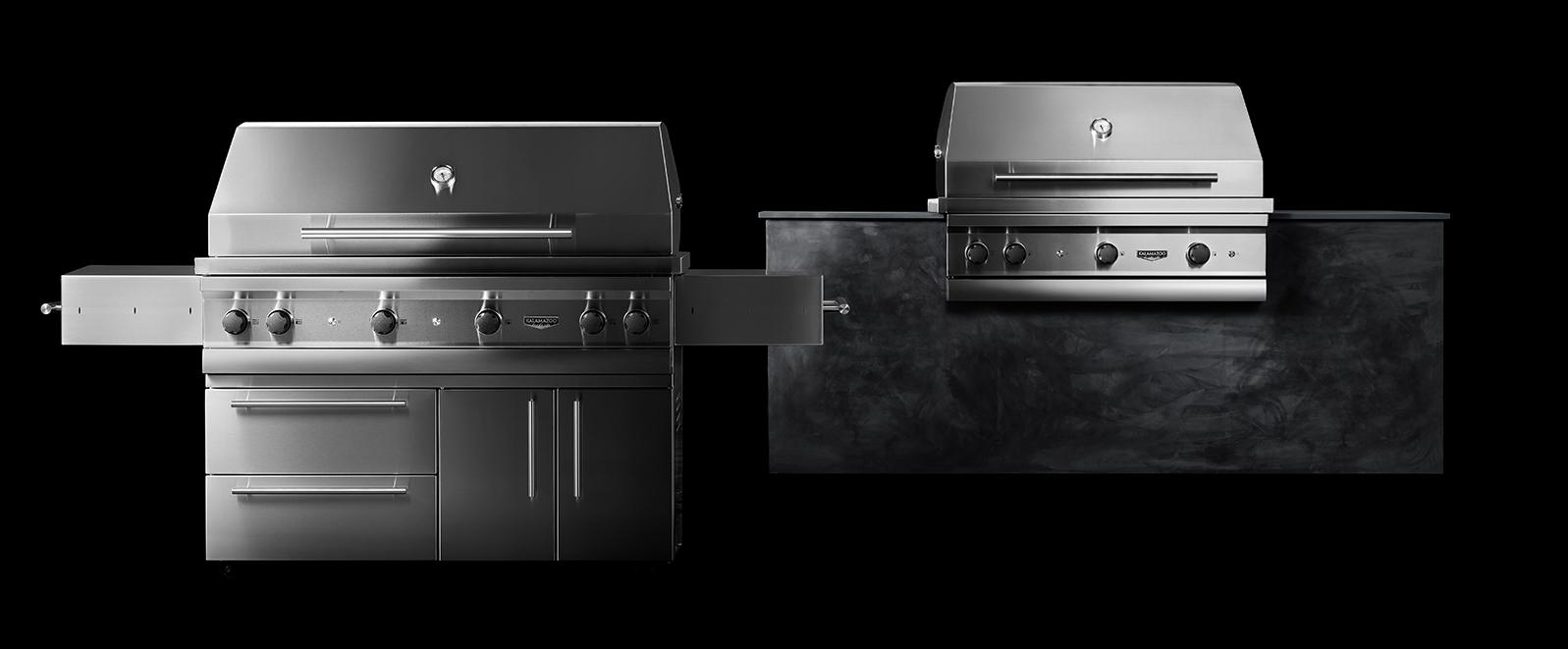 More than three hundred pounds of stainless steel and a precision-engineered firebox are handcrafted to deliver a superior cooking experience. Multiple configurations help you pair it with any design, while its broad temperature range unleashes bold flavors. Get a custom look with all the performance you've come to expect from Kalamazoo.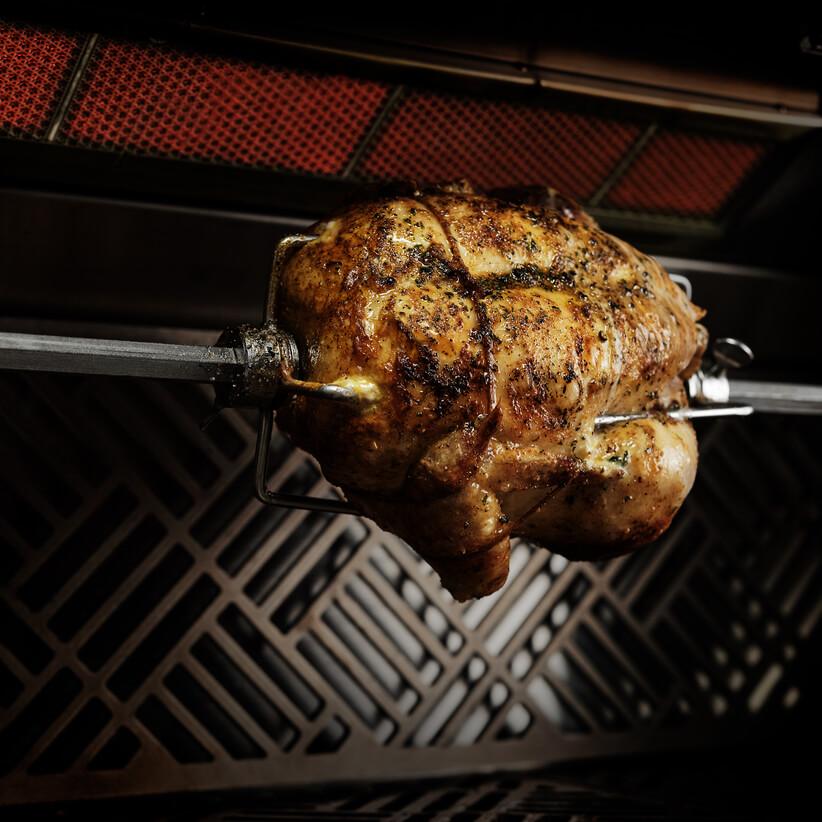 Infrared burners and an integrated, chain-driven rotisserie system for even roasting.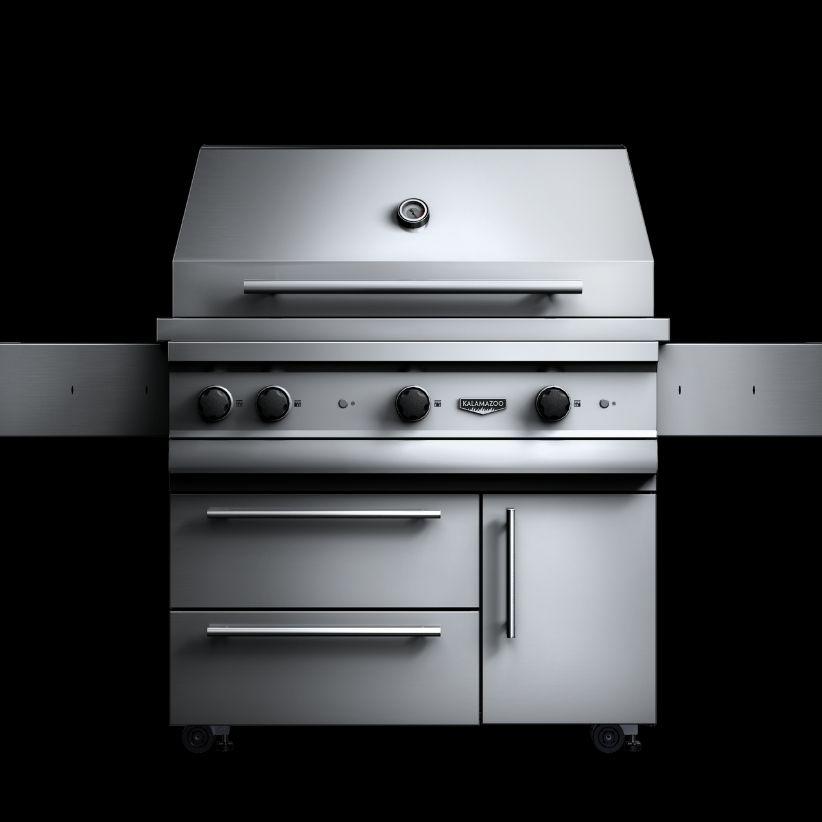 The Gas Grill Head seamlessly fits into a wide range of pre-existing grill cutouts with a minimal need for cosmetic adjustments. It is also available in a freestanding model.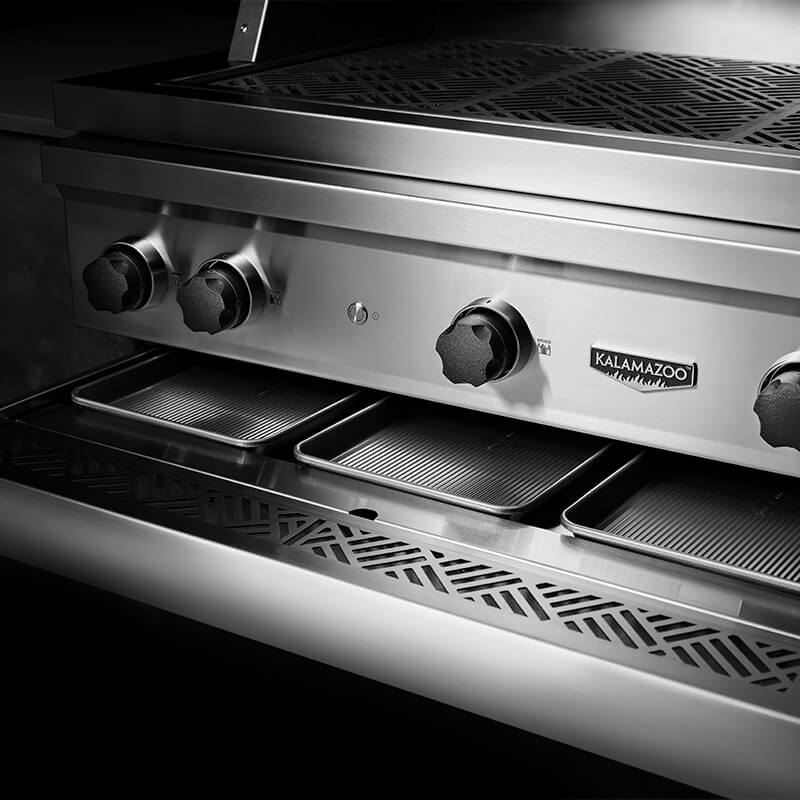 Deeper collection pans under each main burner are easily accessible and accommodate the messiest cooking sessions.
"Kalamazoo has changed the way I cook outdoors. Man, I love a hot grill!"